IWitness to Be Presented at Terezín's Annual Education Conference
Mon, 11/21/2016 - 5:00pm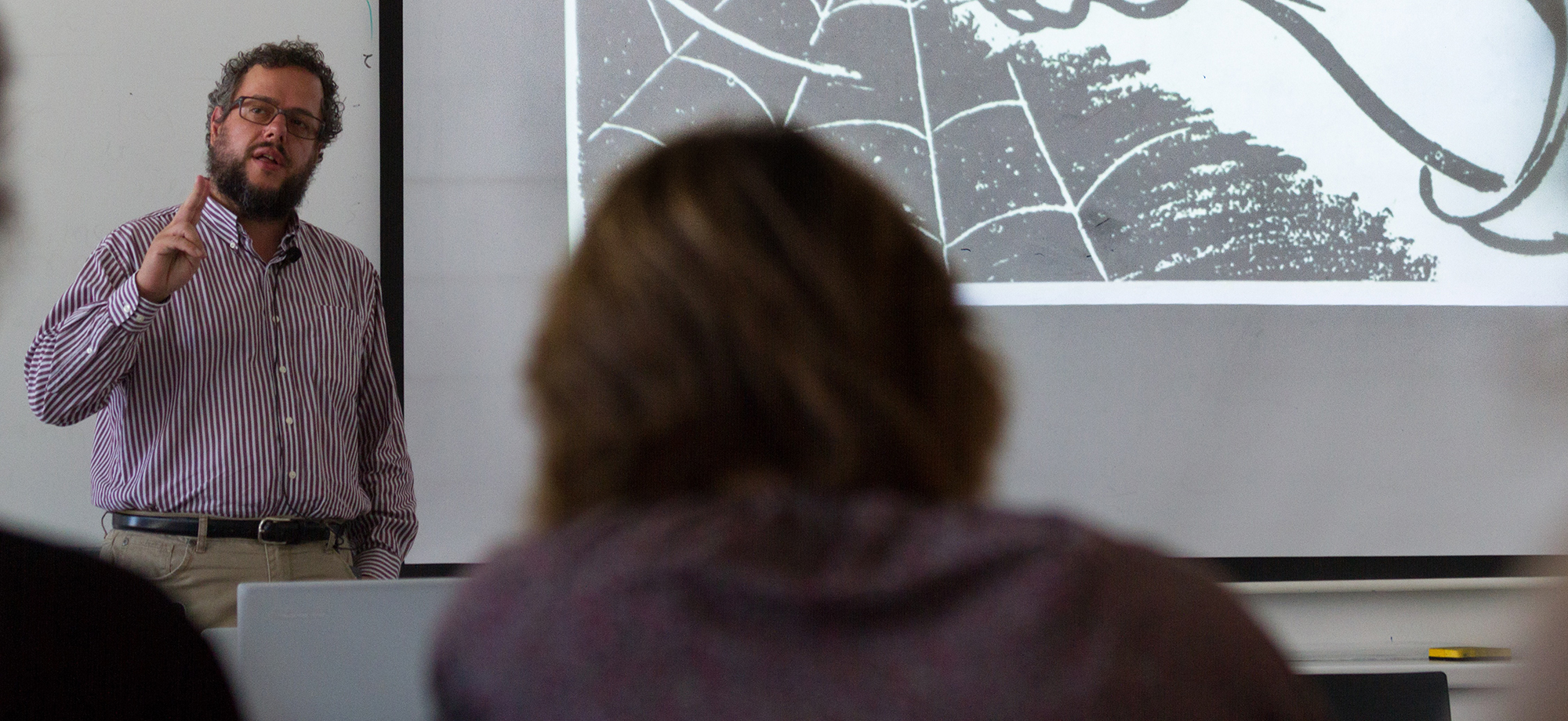 USC Shoah Foundation Czech regional consultant Martin Šmok will give a presentation about IWitness at the Terezín Memorial's annual international seminar for educations Nov. 21-27, 2016.
The annual seminar "Holocaust in Education" is organized by the Ministry of Education of the Czech Republic, the International Holocaust Remembrance Alliance (IHRA) and the Terezín Memorial. The seminar is held on the grounds of the former Terezin (Theresienstadt) ghetto, which served as a transit camp for 140,000 Jews before they were deported to concentration camps, death camps and forced labor camps. About 33,000 people died in Terezín itself.
The four-day seminar will present methods for teaching about the Holocaust used by museums, monuments, educational organizations and schools around the world. Experts from Poland, Germany, Slovakia, Israel, the Netherlands, United States and other countries have presented at past seminars.
Attendees will also learn about the latest research and pedagogical strategies for teaching the Holocaust, and they will have the opportunity to present their own educational projects. Educators are also encouraged to discuss their own professional experiences and the possibilities and pitfalls associated with teaching the Holocaust within Czech curricula.
Šmok is a regular presenter at the Terezín seminar on behalf of USC Shoah Foundation, and this year decided to focus his presentation solely on IWitness in the hopes of encouraging more Czech teachers to register. IWitness boasts 25 Czech-language testimony clips on the Watch page, three Czech-language activities, and 60 full-length Czech-language Holocaust survivor testimonies.
In addition, the USC Shoah Foundation website offers three IWalks in Czech Republic which allow students and educators to visit historical sites guided by relevant testimony clips from the Visual History Archive.
Like this article? Get our e-newsletter.
Be the first to learn about new articles and personal stories like the one you've just read.