Psychology Professionals and Students Use IWitness in Hungary
Wed, 11/30/2016 - 5:00pm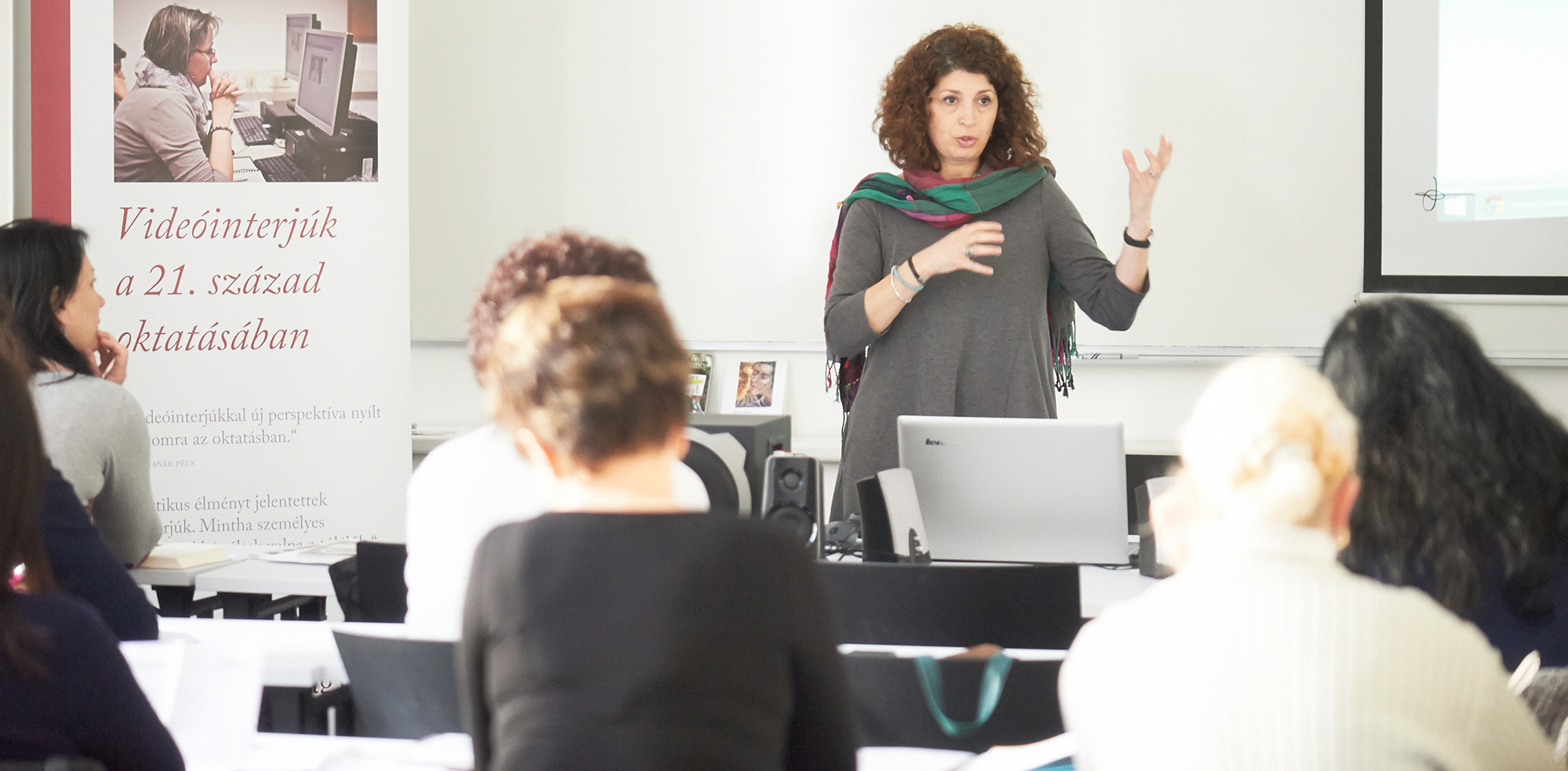 Psychology students and professionals in Hungary attended two seminars this fall that inspired them to use IWitness in their teaching and learning.
First, Andrea Szőnyi, USC Shoah Foundation Hungarian regional consultant, and Aletta Forrás-Biró, who teaches a course on video testimony at ELTE University, gave a presentation in October on IWitness at the first-ever national convening of school psychologists at Debrecen University.
The presentation, titled "How to Teach about the Holocaust (and how not to)? Anti-bias Education and the Holocaust," covered Holocaust education opportunities and challenges. Forrás-Biró introduced the school psychologists to USC Shoah Foundation, the Visual History Archive, and best practices for incorporating testimony into education. The presentation focused specifically on how school psychologists can connect to testimony, including through the film Son of Saul and the IWitness activity about the Sonderkommando of Birkenau that was developed for the film.
Szőnyi said there was a lot of interest from school psychologists all over the country, including Budapest, Szeged, Debrecen, Miskolc and Nyiregyhaza. She is now considering hosting an ITeach seminar specifically for school psychologists.
Szőnyi also hosted a special presentation and workshop for master's students in the Inter/Cultural Pedagogy and Psychology program in November at ELTE University. She showed them the Visual History Archive and how to search, IWitness and its activities, and guidelines for using testimony in education.
The students were so interested in what they learned that many chose to work with IWitness as one of their course projects. Szőnyi set up a class group for them in IWitness and one student immediately joined and completed two activities right after the session.
Like this article? Get our e-newsletter.
Be the first to learn about new articles and personal stories like the one you've just read.