First 10 Activities for "100 Days to Inspire Respect" Initiative
Thu, 01/05/2017 - 5:00pm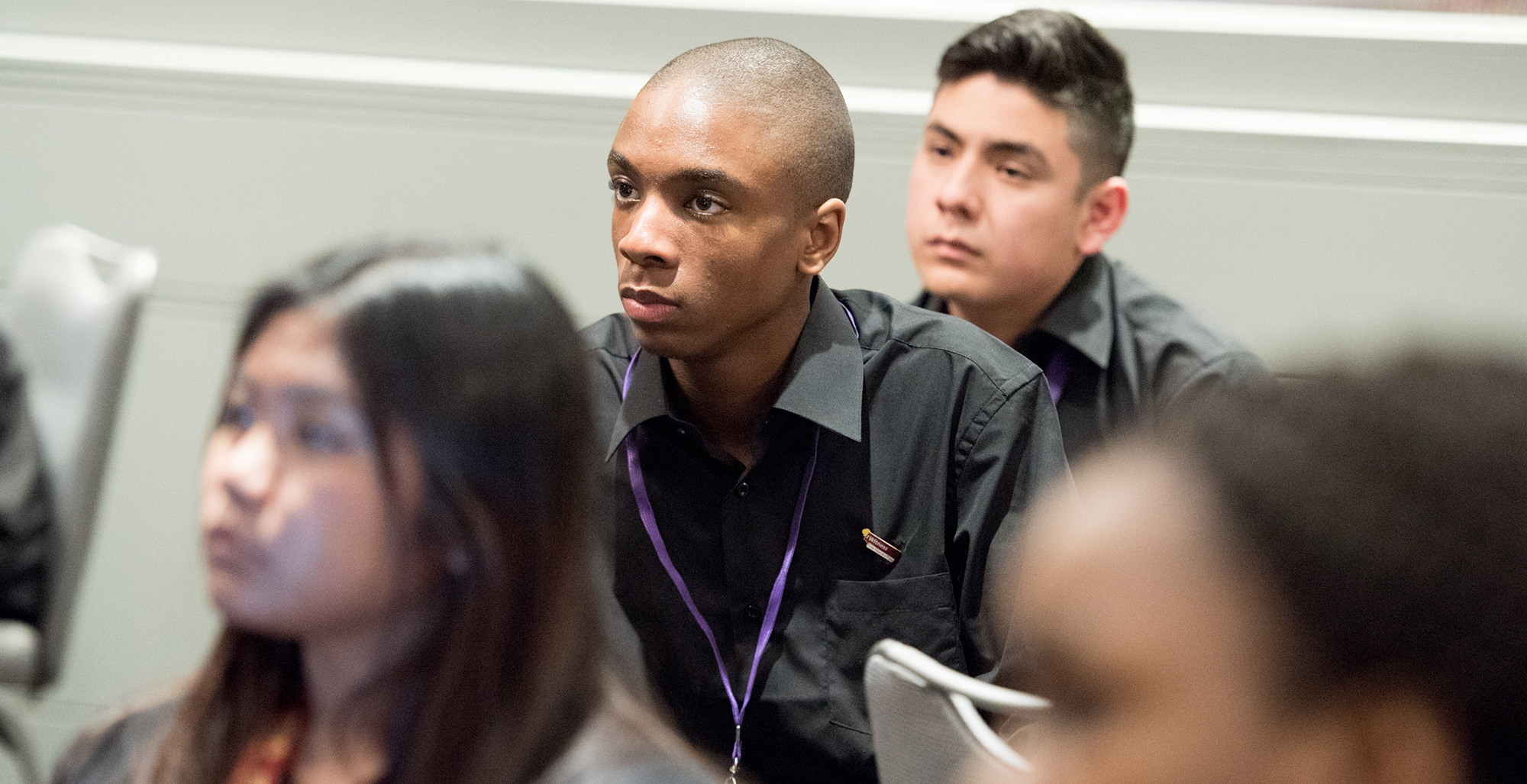 As the United States prepares to inaugurate a new president, USC Shoah Foundation has announced the first 10 testimony-based educational resources for its "100 Days to Inspire Respect," an IWitness educational program modeled after the aggressive 100-day agenda initiated by President Franklin D. Roosevelt when he took office in 1933.
Aimed at middle and senior high school teachers and their students, 100 Days to Inspire Respect will run from Jan. 20 through April 29. During those 100 days, the Education Department at USC Shoah Foundation will release a new IWitness activity, mini lesson and other resources based on testimony from the Institute's Visual History Archive.
Blocks of resources anchored in testimony will delve deeply into different topics that will help students understand the importance of respecting others. Topics include hatred, prejudice, intolerance and the power of genocide testimony.
The first three days will focus on the power of using testimony as a tool to connect people, teach about community, culture, family, tradition and resilience – and show the power of testimony for countering hate.
The rest will concentrate on the theme of countering hate. By participating, students will learn about different types and manifestations of hate, how to understand people with different perspectives and ways people are "othered" or made to feel different or excluded.
"The people who gave us their testimony have a firsthand understanding of the importance of respect and the perils of hatred," said USC Shoah Foundation Director of Education Dr. Kori Street. "By paying attention to their words, students will realize how important the choices are that they make in life and how they will impact others."
There are no better standard-bearers to inspire respect and combat hatred and intolerance than Holocaust and genocide survivors. As the six testimony collections in the Visual History Archive lay bare, fear, hatred, intolerance and individual acts of prejudice can escalate to widespread discrimination, before intensifying into biased-based violence.
IWitness is a free educational website that provides testimony-based learning experiences for students that inspire compassion and critical thinking, leading them to become more thoughtful and active citizens.
Teaching with testimony provides students with firsthand accounts of some of the darkest moments of history. Survivors sharing their harrowing stories and students observing the emotion on the survivors' faces are powerful ways to teach about the human cost of intolerance, hatred and indifference from a deeply personal perspective.
Monitoring and evaluation of IWitness has shown that it is effecting attitudinal change in both students and teachers. Students also demonstrate gains in critical thinking, empathy and willingness to act.
Following one of the most divisive political campaigns on record, teachers have been reporting an increase in hateful intimidation and harassment across the country. The Southern Poverty Law Center reports there have been over 900 reports of harassment and intimidation on the streets, in homes, at offices and in classrooms.
Like this article? Get our e-newsletter.
Be the first to learn about new articles and personal stories like the one you've just read.