Holocaust survivor Hannah Kent passes away at 88
Thu, 02/15/2018 - 12:00am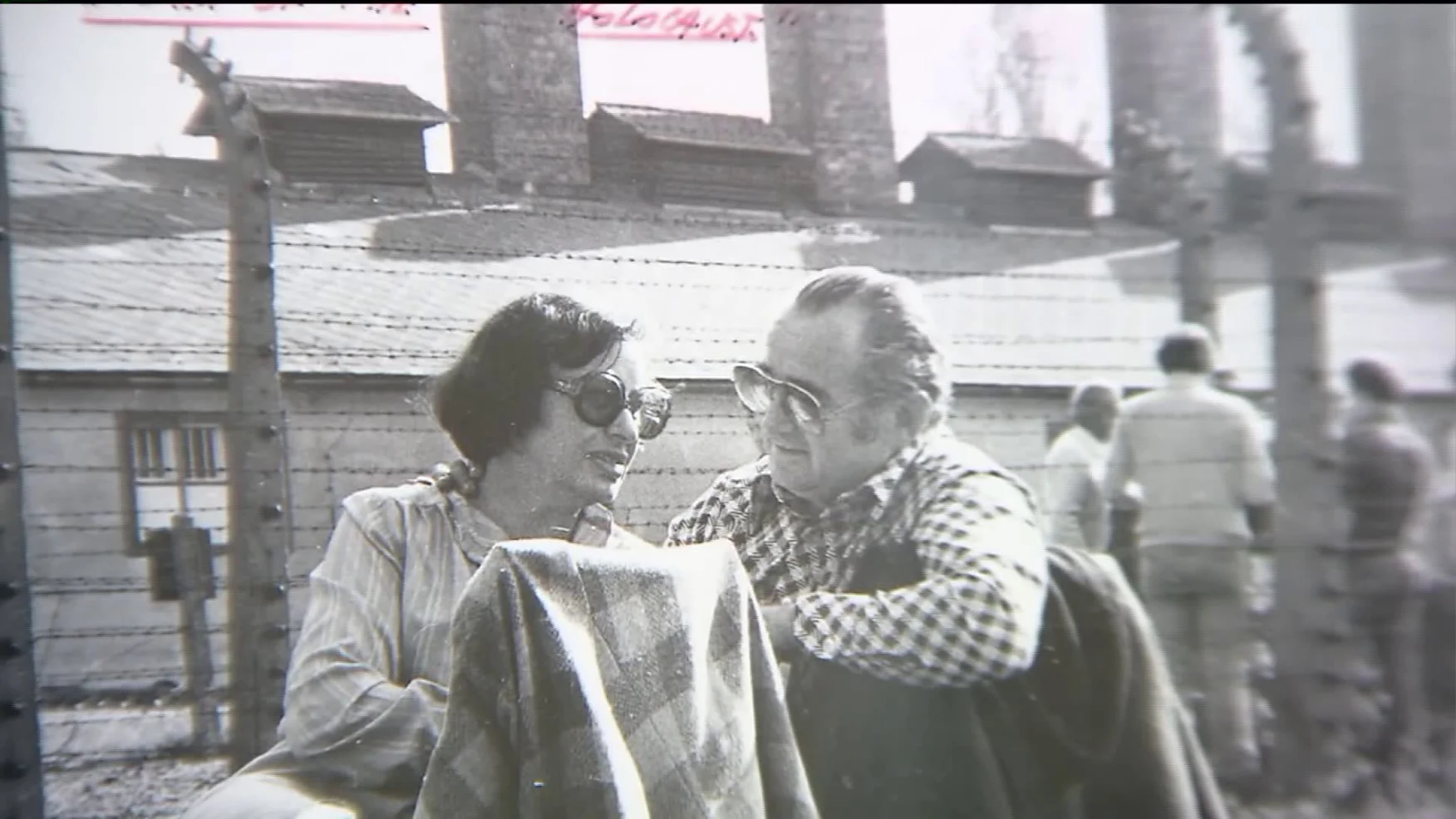 USC Shoah Foundation is deeply saddened by the passing of Hannah Kent, who survived three concentration camps and a death march, but went on to live a full life filled with love, family and resolve. She was 88.
Born Hanka Szarkman on Oct. 9, 1929, in Lodz, Poland, Hannah Kent was the wife of Roman Kent, a Life Member of USC Shoah Foundation's Board of Councilors and a leader in the Holocaust survivor movement.
Hannah and Roman Kent met in New York after World War II and married in 1957. They had two children, Jeffrey and Susan.
Interviewed for the book "Auschwitz, 1270 to the Present," Hannah Kent recalled her experience at the Auschwitz death camp.
"We were ordered to undress, and to leave everything that we had and to undress," she said. "They showered. Then our hair was shaved. We looked at each other and we couldn't recognize anybody. We were thrown a dress, no underwear, nothing, just a dress and some shoes. And then we were tattooed."
She was liberated by British forces from Bergen-Belsen at the end of the war.
She provided her testimony to USC Shoah Foundation in 1996. In addition to his contribution to the Institute's board, Roman Kent has recently participated in "Lala," an immersive virtual reality film developed by the Institute with Discovery Communications and Discovery Education. "Lala" tells the true story about a dog that brightened the lives of Roman Kent's family in the ghettos of Poland during World War II.
The Kents have been supporters of our work for many years," Executive Director Stephen Smith said. "We lost a good friend, but she was a strong and compassionate woman who loved life. We send our love and support to the Roman and the rest of the Kent family.
Like this article? Get our e-newsletter.
Be the first to learn about new articles and personal stories like the one you've just read.