Former congresswoman who expelled Nazis, gave testimony to Institute quits Homeland Security advisory council in protest
Fri, 07/20/2018 - 1:11pm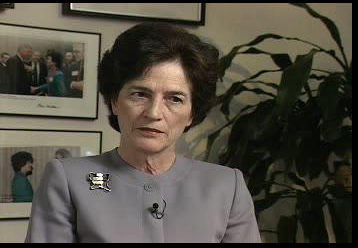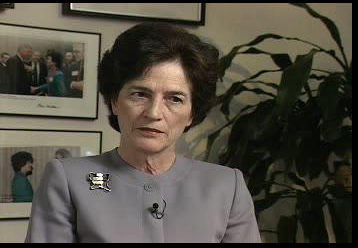 Elizabeth Holtzman, the former U.S. congresswoman who helped expel Nazi war criminals from the United States during her time in the House of Representatives – and a longtime friend of USC Shoah Foundation -- is among four members of the Homeland Security advisory council who resigned this week to protest the Trump admnistration's now-reversed policy of separating children from their parents at the U.S.-Mexico border.
Holtzman and three others stated in the letter of resignation that the council was not consulted before the policy that separated 2,500 Latin American children from their parents at the border took effect.
"Were we consulted, we would have observed that routinely taking children from migrant parents was morally repugnant, counter-productive and ill-considered," they wrote in a joint letter.
Holtzman gave her testimony to USC Shoah Foundation in 2000 as a war crimes trial participant. 
Clips from the testimony are featured in an IWitness activity about Holtzman titled "Women You Should Know: Elizabeth Holtzman," tailored for high school freshmen and sophomores.
The activity introduces students to the story of her efforts to track down Nazis in the United States in the 1970s.
After receiving an alarming tip that alleged Nazi war criminals were being harbored in the United States, Holtzman confirmed that more than 20 former Nazis had been offered protection by the U.S. government in exchange for their help in the Cold War effort against the Soviet Union. Holtzman persuaded Congress to pass legislation that led to the investigation of hundreds and deportation of dozens of Nazi war criminals.
In January, Holtzman visited USC Shoah Foundation to talk with the Institute's middle- and high-school junior interns about the Nazi-investigation phase of her storied career as a congresswoman.
Holtzman and the three other Homeland Security advisory members are among two-dozen appointees who sit on the panel for two-year terms.
This week, in a letter to Homeland Security Secretary Kirstjen Nielsen – separate from the widely publicized joint-resignation letter -- Holtzman elaborated on her reasons for stepping down.
In it, Holtzman noted that she co-authored the Refugee Act of 1980 in large part to prevent the travesty that occurred before World War II, when the United States took in only tiny numbers of Jewish refugees from Europe during the lead-up to the Holocaust.
"There was a time that the US welcomed refugees," she said. "We readily accepted and absorbed more than 600,000 refugees from Cuba, 750,000 refugees from Vietnam, and more than 100,000 Jews from the Soviet Union. … The thought that the US government is afraid today of 2,000 children and their parents is both laughable and appalling."
Like this article? Get our e-newsletter.
Be the first to learn about new articles and personal stories like the one you've just read.