Universal Pictures Commemorates 25th Anniversary of 'Schindler's List' with Remastered Re-release
Wed, 08/29/2018 - 10:02am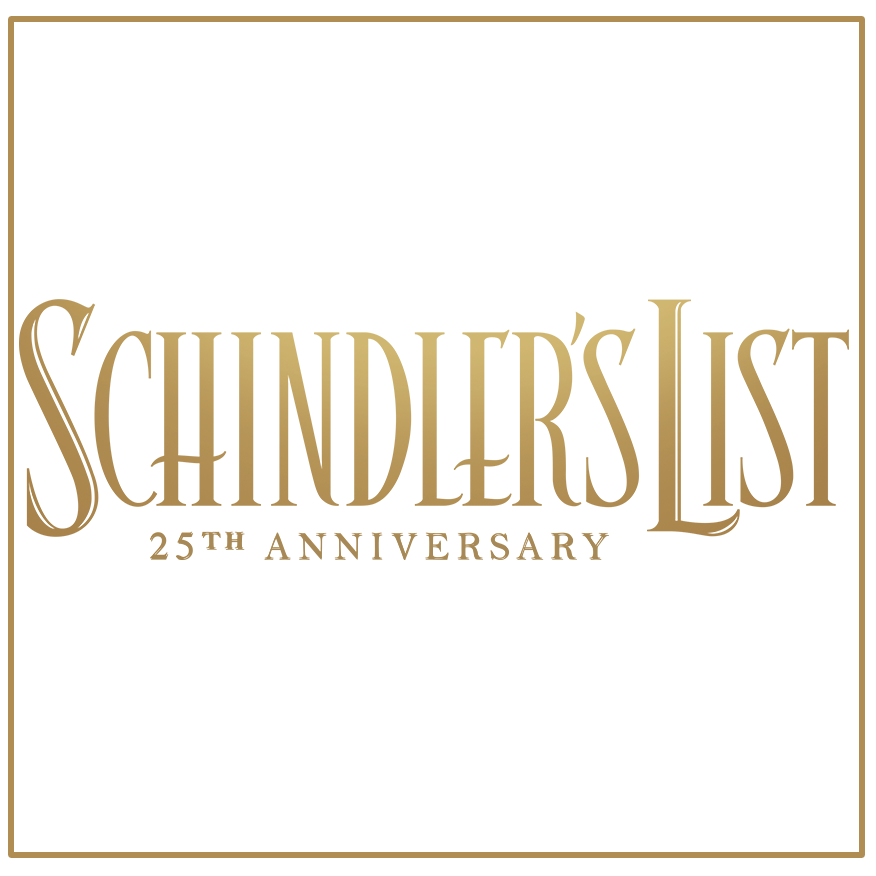 Universal City, CA, August 29, 2018—To commemorate the 25th anniversary release of Steven Spielberg's masterpiece Schindler's List, one of the most significant endeavors in the history of cinema, Universal Pictures will re-release the film with picture and sound digitally remastered—including in 4K, Dolby Cinema and Dolby Atmos—for a limited theatrical engagement on December 7, 2018, in theaters across the United States and Canada.
On the heels of last year's re-release of James Cameron's Titanic in HDR, this event marks one of the very few times that a film of this magnitude and scope has been remastered in 4K, Dolby Cinema and Atmos.  It provides a stunning experience on the big screen, to match the power of the film and its significant themes.  This December, audiences can share the experience of a story we must never forget. 
"It is difficult to believe that it's been 25 years since Schindler's List first arrived in theaters," said Spielberg.  "The true stories of the magnitude and tragedy of the Holocaust are ones that must never be forgotten, and the film's lessons about the critical importance of countering hatred continue to reverberate today.  I am honored that audiences will be able to experience the journey once again on the big screen." 
"We are proud to bring the remastered Schindler's List, one of the most important movies of the 20th century, to a new generation of filmgoers," said Ron Meyer, Vice Chairman of NBCUniversal.  "The lesson that one person—during one of the darkest chapters in humankind's history—can make a difference is as relevant now as ever before."
In advance of the re-release, free educational screenings of the film—coordinated by USC Shoah Foundation—will be available for high-school educators and their students in selected AMC, Regal, Cinemark, Marcus Theatres, Cineplex, Harkins and National Amusements locations in major markets in North America on Tuesday, December 4, and Wednesday, December 5.
"As curators of the world's largest collection of firsthand accounts about the consequences of hatred, USC Shoah Foundation is uniquely positioned to educate and inspire humanity to counter hate through empathy and action," said Spielberg, who established the Shoah Foundation after his experiences filming Schindler's List.  "Those who engage with this eyewitness testimony make deeply meaningful connections, develop critical thinking and empathy, and learn to reflect on the choices they can make to counter hatred."
The top-20 markets that will host the special Schindler's List school screenings include those in Phoenix, AZ; Los Angeles, CA; Sacramento, CA; San Francisco-Oakland-San Jose, CA; Denver, CO; Miami-Ft. Lauderdale, FL; Orlando, FL; Tampa-St. Petersburg, FL; Chicago, IL; Boston, MA; Cleveland, OH; New York City, NY; Philadelphia, PA; Dallas-Ft. Worth, TX; Washington, DC; Atlanta, GA; Houston, TX; Detroit, MI; Minneapolis-St. Paul, MN; and Seattle, WA.  Additional markets will be announced soon.
Additional elements of the launch include the new trailer, released today, as well as a forthcoming re-release of the iconic film score by five-time Academy Award®-winning composer John Williams—on the soundtrack from La-La Land Records—which will include never-before-heard material.  To further commemorate this historic film, the remastered version of Schindler's List will be re-released in theatres internationally across select territories in early 2019.  The remastered film will also be available in 4K HDR, Dolby Vision and Atmos on home-entertainment platforms subsequent to theatrical release.  
USC Shoah Foundation—under its Stronger Than Hate initiative—will work with partner organizations to provide classroom-ready resources through its award-winning educational website IWitness to accompany the theatrical and home entertainment releases of the film.
USC Shoah Foundation will partner with other educational organizations to scale the reach and impact of the Schindler's List re-release, utilizing their IWitness website as a central platform for educators to find resources.  Partners include: Facing History and Ourselves, which will publish a new digital Schindler's List Study Guide and offer related in-person and online professional learning opportunities; Echoes & Reflections, an education resource partnership with the ADL and Yad Vashem that offers teachers a variety of ways to examine critical themes of the Holocaust; and Discovery Education, the leading provider of digital content and professional development for K-12 classrooms—with services that are available in approximately half of U.S. classrooms, 50 percent of all primary schools in the U.K., and more than 50 countries around the globe.
USC Shoah Foundation builds and deploys groundbreaking, testimony-based programs, using its Visual History Archive® of more than 55,000 eyewitness testimonies to educate young people about the consequences of hatred, while giving actionable tools to teachers to combat hateful ideologies. 
To learn more about USC Shoah Foundation, Stronger Than Hate, free educational screenings in your area, and educational programs and partnerships around the re-release of the film, please visit sfi.usc.edu/schindlerslist.
For more information, please visit www.schindlerslist.com.  Broadcast-quality clips from Schindler's List are available at www.epk.tv, and stills are available at www.image.net.
About Schindler's List
Winner of seven Academy Awards®, including Best Picture and Best Director, this incredible true story follows the enigmatic Oskar Schindler (Liam Neeson), who saved the lives of more than 1,100 Jews during the Holocaust.
It is the triumph of one man who made a difference and the drama of those who survived one of the darkest chapters in human history because of what he did.  Meticulously restored from the original film negative in pristine high definition and supervised by Spielberg, Schindler's List is a powerful story whose lessons of courage and faith continue to inspire generations.
The film also earned Oscars® for composer John Williams, screenwriter Steven Zaillian and director of photography Janusz Kaminiski, as well as art directors Allan Starski and Ewa Braun, editor Michael Kahn and producers Spielberg, Gerald R. Molen and Branko Lustig. 
About USC Shoah Foundation
USC Shoah Foundation—The Institute for Visual History and Educations develops empathy, understanding and respect through testimony, using its Visual History Archive of more than 55,000 video testimonies, award-winning IWitness education program, and Center for Advanced Genocide Research.  USC Shoah Foundation's interactive programming, research, and materials are accessed in museums and universities, cited by government leaders and NGOs, and taught in classrooms around the world.  Now in its third decade, USC Shoah Foundation reaches millions of people each year on six continents from its home at the Dornsife College of Letters, Arts and Sciences at the University of Southern California.
About Stronger Than Hate
Stronger Than Hate is an umbrella platform of USC Shoah Foundation that serves as a broad, proactive, actionable response to the rising crises of hatred.  It reaches educators, students, policy makers, influencers, and the public at large via schools, universities, communities, and boardrooms, both virtually and in person, and around the world.  Stronger Than Hate focuses resources and leverages partnerships to strengthen and unify people against hate.  USC Shoah Foundation, as a global leader in testimony-driven, transformational learning, is uniquely positioned to impact an essential and growing audience in their struggle to become Stronger Than Hate.
About Universal Pictures
Universal Pictures is a division of Universal Studios (www.universalstudios.com).  Universal Studios is part of NBCUniversal.  NBCUniversal is one of the world's leading media and entertainment companies in the development, production and marketing of entertainment, news and information to a global audience.  NBCUniversal owns and operates a valuable portfolio of news and entertainment networks, a premier motion picture company, significant television production operations, a leading television stations group and world-renowned theme parks.  NBCUniversal is a subsidiary of Comcast Corporation.
Contacts:
Jennifer Lopez, Universal Pictures, 818.777.1392, jennifer.lopez@nbcuni.com   
Josh Grossberg, USC Shoah Foundation, 818.740.6021, josh.grossberg@usc.edu
Like this article? Get our e-newsletter.
Be the first to learn about new articles and personal stories like the one you've just read.