USC Shoah Foundation and Discovery Education Unlock the Power of Testimony-Based Learning to Inspire Students, Educators, and Communities Nationwide
Mon, 11/05/2018 - 12:25pm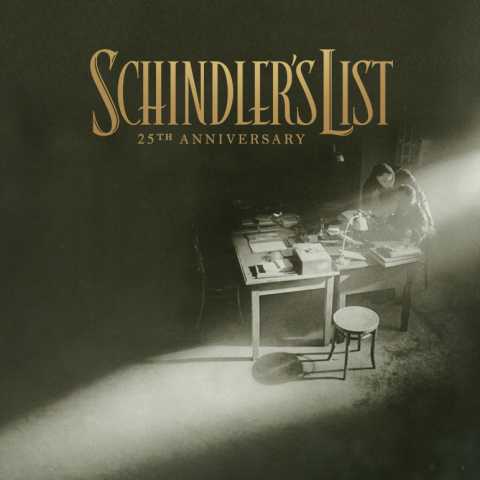 In an effort to spark a social movement against hatred in all forms, and to commemorate the 25th anniversary and re-release of Schindler's List, USC Shoah Foundation and Discovery Education, the leading provider of digital content and professional development for K-12 classrooms, have partnered to create Teaching with Testimony – a new educational program that unlocks the powerful classroom potential of testimony. Drawing upon USC Shoah Foundation's vast library of audiovisual testimony from survivors and witnesses of genocide, Teaching with Testimony empowers students to find their voices and take action for a better future.
"Testimony engages students in learning about universal themes around identity, discrimination and the impact of othering," said USC Shoah Foundation Director of Education Claudia Ramirez Wiedeman. "Learning about people who endured the manifestations of hate can help young people build the skills they need to resist negative stereotypes and to become examples themselves for their peers."
Comprised of a series of standards-aligned resources for middle and high-school students, Teaching with Testimony challenges students to employ empathy, build critical-thinking skills, and become inspired to create a brighter future after listening to first-hand accounts from survivors and witnesses of genocide. In addition to being deeply integrated into sections of Discovery Education's Social Studies Techbook, Streaming Content Collections, and Professional Learning offerings, the program includes digitally immersive classroom resources, a student video challenge, Virtual Field Trips, and activities that provide educators with the tools they need to teach students to ultimately counter hate and respond to injustice.
"We are proud to support USC Shoah Foundation's leadership in heightening student awareness around critical issues that promote inclusion and equity in our world," said Senior Vice President and Chief Marketing Officer of Discovery Education Lori McFarling. "The 'Teaching with Testimony' program empowers youth with digitally sophisticated, educationally immersive content that combats intolerance and challenges biases that impact us all."
Additionally, to create enriching and exciting experiences outside of the classroom, USC Shoah Foundation has collaborated with Comcast Universal to sponsor exclusive Schindler's List free educational screenings on December 4th and 5th. The screenings will welcome high school students at select theaters in major markets to commemorate the 25th anniversary of the film's release.
"As an educator, I have witnessed firsthand the positive responses from students as they engage in learning more about the world happening around them," said Providence High School Technology Facilitator Charlotte Mecklenburg Schools Conni Mulligan. "The introduction of real testimonies from survivors to the classroom will incite an even greater change in the community because students will experience a sense of connectivity to the subject."
Teaching with Testimony is rooted in the belief that one person can make a difference.  It invites educators, students, parents and communities to create positive action by viewing powerful testimony from survivors and witnesses of genocides to evoke of sense of shared global citizenship and a call to make the world a better place. As USC Shoah Foundation founder Steven Spielberg has said, "we show the power of random acts of kindness because the best way to teach empathy is by using the power of example."
Teaching with Testimony resources are available at teachingwithtestimony.com and are integrated into Discovery Education's Social Studies Techbook, Streaming and Espresso. For more information about Discovery Education's digital content and professional development services, visit discoveryeducation.com. Stay connected with Discovery Education on Facebook, Twitter, Instagram and Pinterest @DiscoveryEd.
Like this article? Get our e-newsletter.
Be the first to learn about new articles and personal stories like the one you've just read.