Parkland mass shooting: One year later
Wed, 02/13/2019 - 3:47pm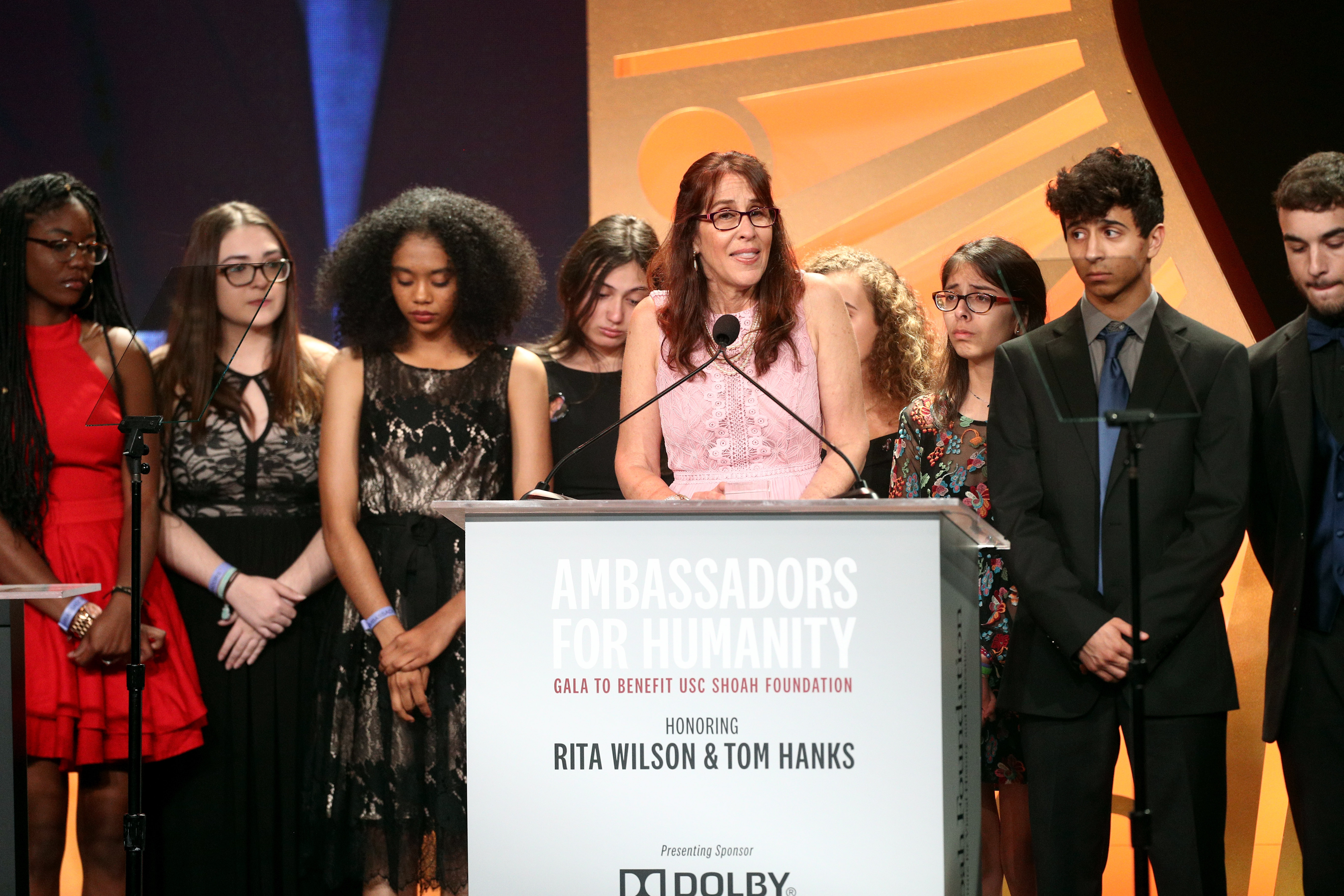 "As the shooter was blasting his AR-15 into the long window on the door of our classroom, I was thinking what to say should he enter the room. I was aware I might not have been given the chance, but if so, I was going to tell him 'We love you.' Because I knew it must be someone who had so much hate in his heart. And maybe he wouldn't shoot anymore if he thought we loved him."
Those are the words of Ivy Schamis, the Holocaust history teacher whose class was among those targeted by a school shooter who killed 17 people – including two of her students – at Marjory Stoneman Douglas High School in Parkland., Fla.
Today, as we mark the one-year anniversary of the horrific tragedy that occurred on Feb. 14, 2018, we commemorate those who died: Alyssa Alhadeff, Scott Beigel, Martin Duque Anguiano, Nicholas Dworet, Aaron Feis, Jamie Guttenberg, Chris Hixon, Luke Hoyer, Cara Loughran, Gina Montalto, Joaquin Oliver, Alaina Petty, Meadow Pollack, Helena Ramsay, Alex Schachter, Carmen Schentrup, Peter Wang.
We remember each of them with love, for the family and friends we have lost to violent hatred are with us in memory and spirit. They are a part of us and make all we have possible. As we carry them with us today and into the future, the power of their lives will continue to bring us blessings.
Today, one year later, we at USC Shoah Foundation thank Ivy Schamis, who graciously accepted our inaugural Stronger Than Hate Educator Award at our annual gala in November, where she shared the quote above during her public remarks about the epidemic of hate, and its devastating consequences for her classroom and school community.
We also thank the students in her class who not only attended the gala and stood by Schamis' side as she spoke on stage, but also welcomed staff from USC Shoah Foundation when they flew from Los Angeles to visit the students in Florida this past fall. There, Schamis's students completed an IWitness activity – "What Does it Take" – which was created in response to the Parkland shooting.
The activity, geared for eleventh- and twelfth-graders, asks students to consider how values inform leadership. After discussing stereotypes and analyzing video testimony of genocide survivors, students compose and record an audiovisual statement and share it with peers.
"I never felt loved by anyone until the day tragedy struck," said Isabel Chequer, a student in Schamis's class who was shot in the toe and grazed on the upper arm during the attack, in her video statement for IWitness. "I understood how important love was that day. I understood why people say the words 'I love you' as often as they possibly can."
During her remarks at the gala, Schamis paid homage to the two students who died in her class a year ago:  Nicholas Dworet, the school's star athlete, and Helena Ramsay, "who believed hate could one day be eradicated."
"We share our stories in the hope that others understand that hate is not OK, it's never OK," she said. "Being a bystander is not OK. We must be upstanders and stand for what is right."
Like this article? Get our e-newsletter.
Be the first to learn about new articles and personal stories like the one you've just read.