COVID-19 Presents Extreme Risk to Holocaust Survivor Community and World War II Veterans
Thu, 05/07/2020 - 12:38pm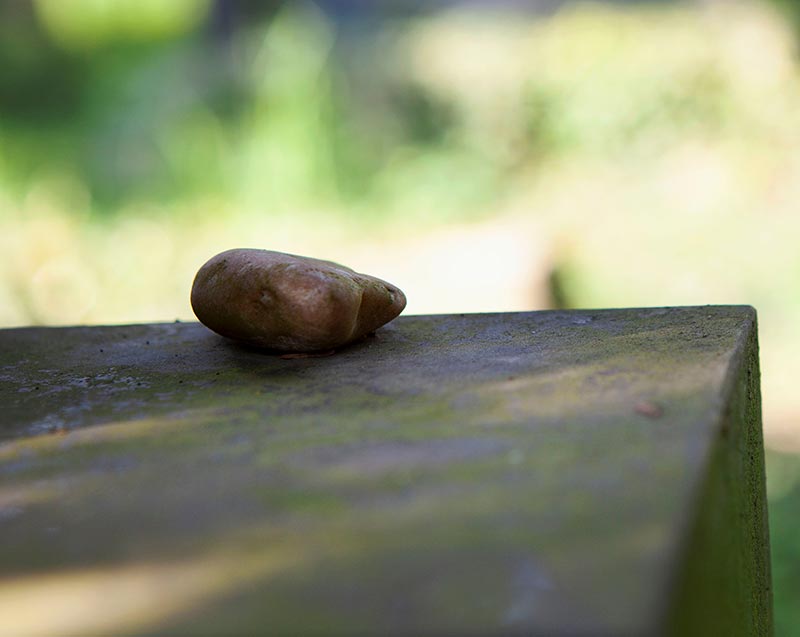 The elderly population is among the hardest hit by the COVID-19 pandemic, and the victims include a large and growing number of Holocaust survivors and World War II veterans.
Over the last weeks, USC Shoah Foundation has received news of losses, as those who gave testimony for the Visual History Archive succumb to the virus in hospitals and nursing homes, often without family present. We continue to receive disheartening news on a near daily basis.
Among the survivors lost were David Cohen, who was present when General Eisenhower took in the horrors at the first concentration camp liberated by U.S. troops; Margit Feldman, who spoke to thousands of students about her survival in Auschwitz and Bergen-Belsen; and Benjamin Levin, a member of the famed "Avengers" partisan force in the Lithuanian forests.
"These survivors lost so much, rebuilt their lives and then committed themselves to inspiring others. They are leaving us in this difficult way, at a time of year that is usually filled with so much meaning for liberators, survivors and their families," said Stephen D. Smith, Vinci-Viterbi Executive Director of USC Shoah Foundation.
The loss is especially painful as it means the number of survivors is shrinking even more quickly than had already been anticipated by the natural course of demographics.
"Our mission at USC Shoah Foundation is to keep the voices and the experiences of survivors alive," Smith said. "We have always operated under the knowledge that we are in a race against time. Sadly, this pandemic is hastening the loss of this vital and resilient community. COVID-19 presents an extreme risk to the Holocaust Survivor and World War II veteran communities and we urge all of our friends to fol-low all guidelines to protect their health and safety at this time."
The Institute estimates there are 350,000 survivors alive today, with the youngest ones in their late 70s. USC Shoah Foundation's video interviews with 53,000 Holocaust survivors have been integrated into school curricula, used in research, displayed in museums, and accessed by family and community members around the world.
"We are always improving accessibility and the quality of the experience of inter-acting with our recorded interviews, but we know there is nothing like being in a room with living survivors," Smith said.
During the pandemic, USC Shoah Foundation has reached out to survivors and their families. Using remote technology, the Institute continues to conduct inter-views as part of the Last Chance Testimony project.
In addition, USC Shoah Foundation is providing virtual tools to educators so they can integrate survivor voices into their lessons.
"We know that teachers are working hard to educate and inspire students of all ages, even as regular classrooms have been disrupted," said Claudia Wiedeman, Director of Education of USC Shoah Foundation. "We want to help students tap in-to these stories of persistence and resilience during uncertain times."
David Cohen, Camp Liberator
David Cohen died of COVID-19 at the age of 102 on April 10, 75 years nearly to the day that he was among the first U.S. troops to liberate a Nazi concentration camp.
Cohen's wife, Muriel, contracted the virus first, and the couple decided that after 77 years of marriage they would rather die together than separate to avoid contagion. They died 13 hours apart, in their assisted living in Longmeadow, Mass.
David, the Brooklyn-born son of Lithuanian immigrants, and Muriel Brown, who was studying to be a nurse, married in 1943, just before he was drafted into the U.S. Army.
David and his Fourth Armored Division advanced through France in 1944, and in early April 1945 they entered Ohrduf, Germany. David and the other soldiers had no idea they were entering the first concentration camp to be liberated by U.S. Troops. The few survivors still in Ohrduf told the U.S. soldiers that Germans had evacuated the camp, taking with them anyone able to walk to the railcars. Those left behind were shot in the head or clubbed to death.
Around the camp, there were piles of skeletal bodies, covered in lime to mask the stench.
Generals Dwight D. Eisenhower, George S. Patton and Omar Bradley were sum-moned to Ohrduf, arriving on April 12, 1945.
"There was this great commotion when General Eisenhower came in with about 20 different vehicles. General Patton came in, standing on his jeep, with his two pearl-handled guns and his helmet shining with 11 coats of shellac," Cohen said in his VHA testimony, given from his home in Longmeadow, Mass., on Feb. 10, 2000.
But the bluster of the generals soon gave way to the same nausea that overcame the GIs.
Cohen had been told to take pictures of a shack where naked bodies of men, wom-en and children were piled like cords of wood.
"The smell was horrible. I can still taste that smell, it never left me even after 50 years," Cohen said. He walked in and out of the room three times to try to take pic-tures, and the fourth time he went in, Eisenhower was in there.
The general was green.
"Sergeant, you have to have a strong stomach to stand here," Eisenhower told Co-hen.
Cohen said he saw Patton vomit, and then get on a jeep and start screaming in a high pitched voice, "See what these sons of bitches did! See what these bastards did!" Seeing Ohrduf spurred Eisenhower to write to Washington, asking politicians and journalist to see the atrocities firsthand. After Ohrduf, Eisenhower became commit-ted to documenting what the allied soldiers discovered in the camps.
David and Muriel had two daughters, born in 1947 and 1951. He got his masters and started teaching at a junior high school.
Cohen had taken pictures in Ohrduf and Buchenwald, but it wasn't until the late 1970s that he started sharing his photographs and his experience, first with other teachers in his school and then with his students.
"It's like Eisenhower said, show them to people and never forget," he said.
Margit Feldman, Survivor and Speaker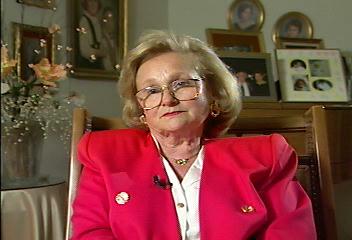 Margit Feldman arrived in Bergen-Belsen at the age of 16 after a year Auschwitz. The camp was under quarantine, because diphtheria, typhoid, and lice were so rampant.
Feldman died at the age of 91, under quarantine, of complications from COVID-19 in Somerset, New Jersey, one day shy of the 75th anniversary of her liberation from Bergen-Belsen. Her husband, Harvey, is hospitalized with the virus, and her son is on the frontlines as a physician in New Jersey.
New Jersey Governor Phil Murphy noted Feldman's death in his press briefing Thursday, April 16.
"She would share her story of survival and liberation with tens of thousands of students across the state, and served as a founding member of both the New Jer-sey Holocaust Education Commission, and the Holocaust and Genocide Institute at Raritan Valley Community College," he said.
Feldman gave her testimony to USC Shoah Foundation in July 1996.
Born in Budapest in 1929, Margit was the only child of Theresa and Joseph Buch-halter. She and her family were taken from their home in the small agricultural town of Tolcsva in 1944, and after a few weeks in a ghetto, Margit her parents, grandparents, aunts, uncles and cousins were put on a train for "resettlement." In her testimony, Feldman recalls the ride in the cattle car, where the lucky ones who were near the doors got water.
Any pretense of "resettlement" disappeared as soon as they arrived at the "Arbeit Macht Frei" sign in Auschwitz. First, men and women were separated. Immediately, Margit's father left the line.
"He came back and he put his hands on my head like he used to do every Friday night, and he blessed me," she said in her testimony.
She watched her father endure a terrible beating because of he came to her.
At the front of the selection line, Joseph Mengele held a long leather pointer, and pointed Margit and her aunt to the left, assigned to labor, and her mother, grandmother and cousins to the right, straight to the crematorium.
Margit was thrown in a room with the women, where her clothes were taken and her hair from her head and body were shaved.
"When you have thousands of women in a room naked, you don't recognize anyone," she recalled. She cried out for her mother, and her aunt reached out to her.
She was put into the labor force and managed to survive, even after she was deported to a series of camps. By the time she was liberated from Bergen-Belsen, she was weak with pneumonia and pleurisy. Some of the liberated inmates lit a fire to boil soup, and explosives buried by the Germans detonated under them. Margit was badly injured and put on a Red Cross ship to a Swedish hospital, where she received compassion and care. She had shrapnel in her skull her whole life.
In 1947 Margit moved to the U.S. and she married Harvey Feldman in 1953. She worked as an x-ray technician and had two children, Tina and Joseph, named for her parents.
She didn't speak much about the war until a student from a local school asked to interview her for a project.
After that, she began to tell her story widely, and in 2003 published a book, Margit: A Teenager's Journey Through the Holocaust and Beyond.
Benjamin Levin, Member of "The Avengers"
In six hours of testimony recorded in 1997, Benjamin Levin told of his extraordi-nary escapades in pre-War Vilna, his resistance in the Vilna ghetto, and his acts of sabotage as a member of Abba Kovner's famed partisan group known as "The Avengers."
Levin died last week in New York of COVID-19 at the age of 93.
In his testimony, Levin, who was 14 when Germany invaded Vilna in 1941, de-scribes how he was often appointed as a scout to procure provisions or run recon-naissance in the Vilna ghetto, because he had spent much of his youth in the alleys of Vilna, making trouble.
"The other boys didn't know how, but I knew," he said in his testimony. He was familiar with Vilna's byways and had learned the customs of peasants. He could catch a pig by grabbing just one leg, tie up the legs of a sheep, and knew that garlic was always hanging in the attic.
When the group moved to the forest, he used whatever means necessary to get food from peasants.
"We threatened them. We told them we would burn down their house, kill their family. We never did any of that, but we threatened," he said.
In the Vilna Ghetto Benjamin joined the Avengers, a group of partisans led by Abba Kovner, who early on saw that the Germans intended to kill all the Jews. In 1943 Benjamin escaped to the forest and joined partisans there, and Kovner and his group soon followed. The Avengers were responsible for destroying train tracks, bridges, and trains, and for killing around 200 Nazis and saving around 70 Jews.
Benjamin's brother was killed in the forest, and his parents were murdered soon after Vilna was liberated.
After the war, Benjamin was imprisoned by the Soviet police for working with the Irgun to smuggle weapons, funds, and fighters to the forming Jewish state. After a year in Siberian Gulag, he made his way to Italy, where he trained as an engineer, and then worked in the engine room of the Irgun smuggling ship The Altalena. When the ship docked in Tel Aviv with a cache of weapons in June 1948, David Ben-Gurion ordered the newly formed Israel Defense Forces to fire on the rival mi-litia. Benjamin dove off the burning ship and swam to shore.
In Israel, he married Sara, a Hungarian survivor, and the two moved to New York in 1967. They had two children, and Benjamin eventually bought a gas station and other businesses in Long Island.
He spoke of his wartime experience at New York City high schools, and was one of the survivors who told his story to Steven Spielberg after he filmed Schindler's List, when the director was envisioning an institute to preserve survivor's stories for generations to come.
Chaim Levin, Benjamin's son, told the Times of Israel that Spielberg called his fa-ther, whose life seemed to touch every milestone in tumultuous 20th century Jew-ish history, the "Forrest Gump of survivors."
Like this article? Get our e-newsletter.
Be the first to learn about new articles and personal stories like the one you've just read.