USC Shoah Foundation and Liberation75 partner with Mike Myers on "Stories are Stronger than Hate: A Call to Action" Student Program
Mon, 06/29/2020 - 7:00am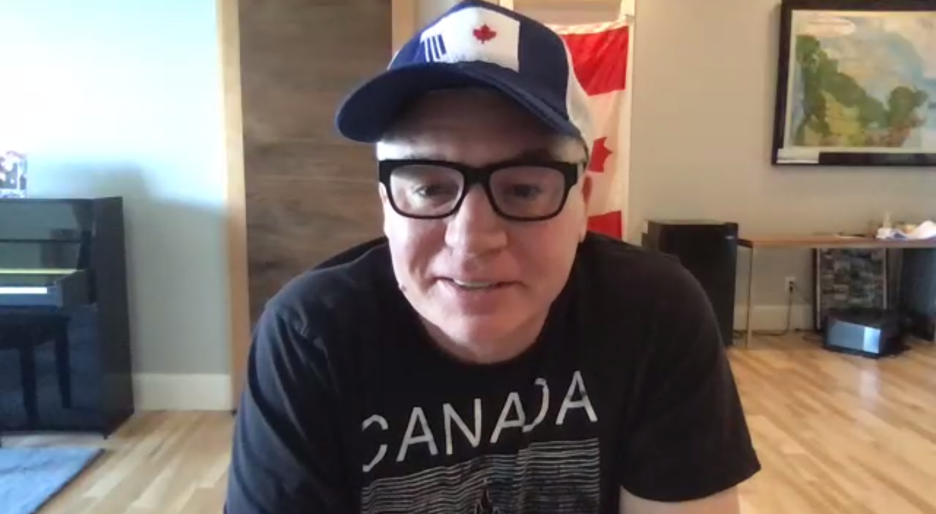 Liberation75 and USC Shoah Foundation partnered on a virtual student program, "Stories are Stronger than Hate: A Call to Action," hosted by actor/director Mike Myers, with special guest Akim Aliu, Co-founder of Hockey Diversity Alliance, on Monday June 22.
Through the personal narrative of Holocaust survivor Pinchas Gutter and other stories, participants explored how stories create the possibility to learn about ourselves, about others and about how we can affect the change we want to see in our communities right now.
"When students hear Mike Myers and Akim Aliu speak out with educators and a Holocaust survivor to be Stronger Than Hate, that is leadership that counts because they move hearts and minds," said the student program moderator Stephen D. Smith, Finci-Viterbi Executive Director of USC Shoah Foundation.
More than 1,500 students and teachers from 260 schools and 22 countries tuned into the broadcast. Panelists also included USC Shoah Foundation Director of Education Dr. Claudia Wiedeman and Rachel Luke, a high school educator in the Greater Toronto area.
"Now more than ever, it's important to hear from survivors and witnesses of genocide, who know firsthand what can happen when hate goes unchecked. We all must remember and learn from history and do better for future generations," said Myers.
The student event was also covered in an article published in The Forward.
"The lessons of the Holocaust are universal. Hearing testimonies from Holocaust survivors teaches us the importance of fighting hate and protecting everyone's right to live freely and safely. When students hear stories about oppression, they connect it with their own experiences and it builds empathy and understanding" said Marilyn Sinclair, Founder of Liberation75 and member of USC Shoah Foundation's Next Generation Council.
Like this article? Get our e-newsletter.
Be the first to learn about new articles and personal stories like the one you've just read.