USC Shoah Foundation to Premiere Ruth: A Little Girl's Big Journey starring Dr. Ruth K. Westheimer
Tue, 01/26/2021 - 4:13pm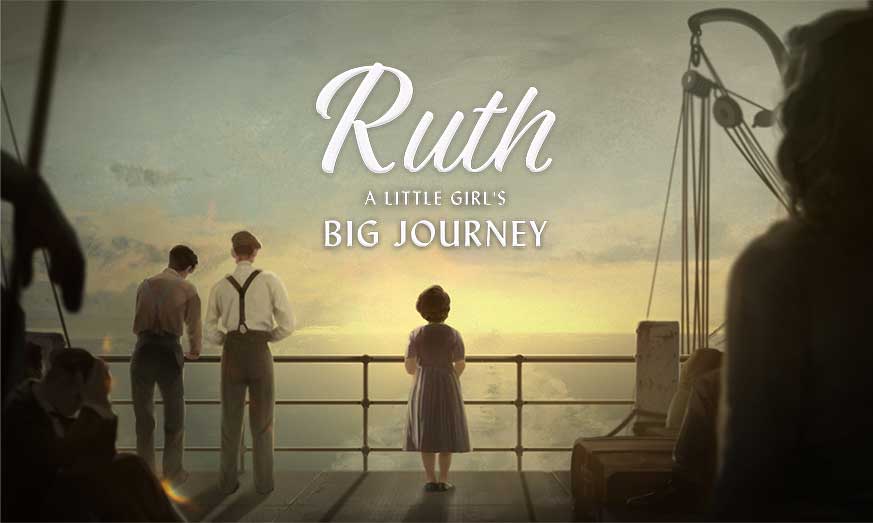 USC Shoah Foundation this week will launch a Teaching with Testimony Webinar for K-5 educators featuring the exclusive global premiere of Ruth: A Little Girl's Big Journey, an animated short film that brings to life the remarkable childhood journey of media personality, author and Holocaust survivor Dr. Ruth K. Westheimer, known the world over as Dr. Ruth.  
Produced by USC Shoah Foundation and Delirio Films, with the generous support of Jodi Harris Schwartz, Executive Producer, and Andrea and Barry Cayton, Executive Producers, Ruth: A Little Girl's Big Journey tells the story of Ruth Westheimer's escape as a young Jewish girl from the dangers of Nazi Germany. Narrated by Dr. Ruth herself, the film speaks to many of the universal themes faced by young people today.  
The webinar is an opportunity for K-5 educators to learn how to help primary grade students reflect on and develop important skills and capacities such as resilience, courage and hope. After watching the film, participants can engage in a Q&A session with Dr. Ruth moderated by USC Shoah Foundation Finci-Viterbi Executive Director Stephen D. Smith.  
As a result of this webinar, participants will learn how to access the film and its supporting testimony-based resources in IWitness and how to use those resources to frame the themes of Ruth: A Little Girl's Big Journey for young audiences. 
The film is the latest example of USC Shoah Foundation's critical work to bring anti-hate education to new audiences, filling a gap in primary-level Holocaust education with developmentally appropriate content. 
It is part of a larger suite of Dr. Ruth's stories for young people, accompanied by clips of testimony from USC Shoah Foundation's Visual History Archive and educational activities developed by educational specialists to frame and extend the themes of these stories for young learners. This includes Dr. Ruth's book, Roller Coaster Grandma with an IWitness activity that is available now.  
The webinar is Thursday, January 28, 2021, at 4:00 PM PST.
If you are a K-5 educator, you can register today.
Like this article? Get our e-newsletter.
Be the first to learn about new articles and personal stories like the one you've just read.