60 Minutes segment featuring Dimensions in Testimony wins award
Mon, 06/21/2021 - 12:21pm
The Institute congratulates Lesley Stahl and her 60 Minutes team for winning a 2021 Gracie Award for their segment "Talking to the Past," which focused on Dimensions in Testimony and featured live as well as virtual interviews with Holocaust survivors, including Pinchas Gutter, Eva Kor, Aaron Elster and Max Eisen.
The segment helped draw attention to our ongoing work to keep the memories of genocide survivors and other witnesses alive through groundbreaking technology. Stahl's own use of Dimension in Testimony in the segment offered a national demonstration of the power that an in-person conversation with witnesses to history can still have even if the witness is not physically present.
The segment is available on demand on Paramount+.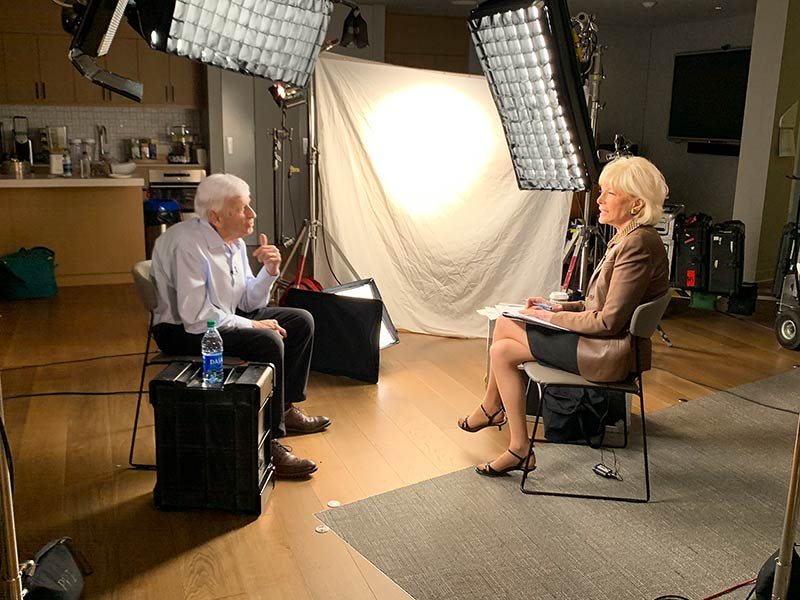 Named after the late Gracie Allen, the Gracie Awards recognize exemplary programming created by women, for women and about women in all facets of media and entertainment. They also acknowledge the individuals who have made inspirational contributions to the industry.
Like this article? Get our e-newsletter.
Be the first to learn about new articles and personal stories like the one you've just read.