Partnership with The Conscious Kid Producing Resources to Counter Antisemitism, Other Bias
Mon, 12/13/2021 - 9:27am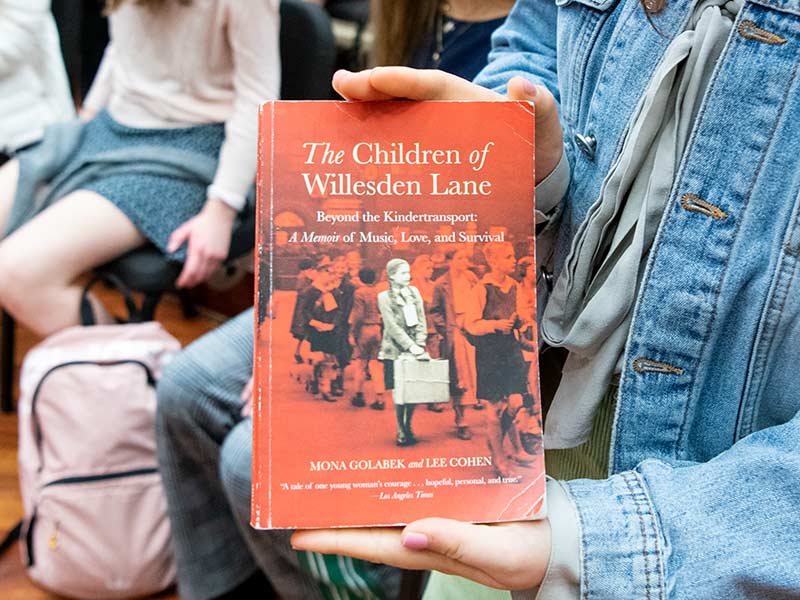 USC Shoah Foundation and The Conscious Kid are partnering to develop and implement a series of grade K-5 resources and education initiatives to counter antisemitism and raise awareness to appreciate cultural, ethnic and religious diversity.
The Conscious Kid was founded in 2016 by Katie Ishizuka and Ramon Stephens, both parents of color who found a lack of diverse representation in children's literature at their local library when looking for reading material for their young sons.
To fix that, the pair, both academics at the University of California, San Diego, started their own lending library, an endeavor that has since grown into an organization that has overseen the distribution of more than 140,000 books to more than 4,500 educators in 50 US states and developed a network of more than 2.1 million followers on social media.
Stephens, executive director of The Conscious Kid, talked about the synergy between USC Shoah Foundation and his organization.
"One of our core values that we really align on is the power of storytelling, the oldest and one of the most effective forms of education that is seen in every culture," he said. "It is a way to pass on knowledge, build bridges and strengthen communities across all age groups. Great stories can foster inspiration, empathy, trust and understanding, and have the power to teach us about ourselves and each other and provide lessons from the past that can help us build a better future."
Since joining forces earlier this year, The Conscious Kid and USC Shoah Foundation have been working on toolkits, lesson plans and professional development, with a particular thematic focus on producing assets for The Willesden Project and books by author and Holocaust survivor Dr. Ruth Westheimer.
For The Willesden Project, a partnership of USC Shoah Foundation, Hold On To Your Music and the Koret Foundation, The Conscious Kid is advising on best practices in early childhood literacy and social justice education and supporting newly created resources of interest to their wide network of educators, parents, and activists. 
This will include an upcoming read-along with Mona Golabek, who will share her illustrated children's book, Hold On To Your Music, and partnering with USC Shoah Foundation on the premiere of "Music Dreams," a new animated short film based on the story of Golabek's mother, Lisa Jura, a young Holocaust survivor who in 1938 escaped from Vienna to London on the Kindertransport. The animated short, which explores refugee displacement and the power of music to inspire hope, premiered earlier this month at https://www.theconsciouskid.org/usc-shoah-foundation.
And over the past two months, The Conscious Kid co-hosted a pair of Teaching with Testimony webinars presenting multimedia resources associated with Dr. Ruth Westheimer that included testimony-based lessons, activities and resources including her book, Crocodile, You're Beautiful! Embracing our Strengths and Ourselves and the short, animated film Ruth: A Little Girl's Big Journey.
The Conscious Kid has prepared a series of guides for Nickelodeon's nick HELPS website that provide teachers and parents with the content, tools, and tips to talk with children about discrimination and hate. Thanks to the partnership, The Conscious Kid connected USC Shoah Foundation with Nickelodeon, which resulted in the production of a pair of Guides to Countering Antisemitism that will soon be added to the nick HELPs collection.
Ramon Stephens explained the need for a focus on antisemitism alongside other forms of racism and hate crime.
"Antisemitism is a core part of white supremacy, but it's often overlooked in discussions about oppression and injustice," he said. "If antisemitism is ignored or excluded, not only do we fail to adequately address white supremacy, we run the risk of reproducing it."
Like this article? Get our e-newsletter.
Be the first to learn about new articles and personal stories like the one you've just read.