Ruth: A Little Girl's Big Journey Nets Atlanta Jewish Film Festival Audience Award
Wed, 05/11/2022 - 12:09pm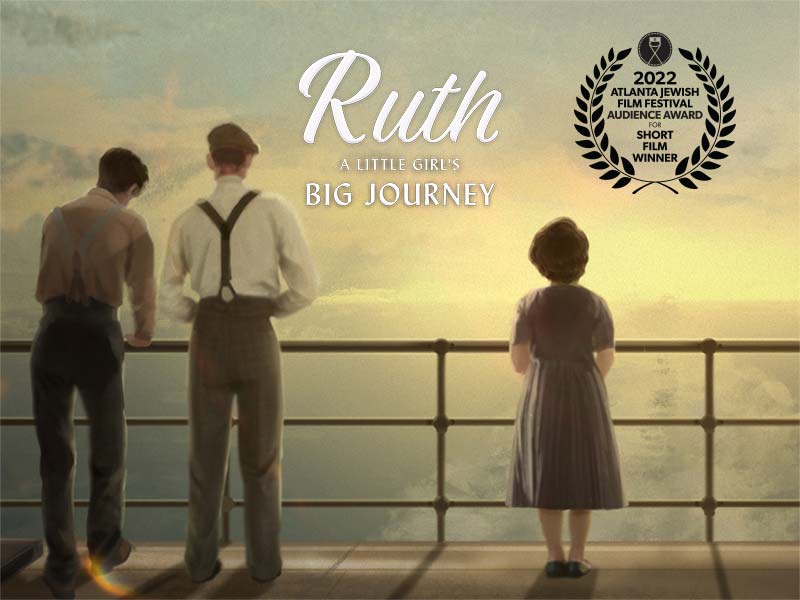 An animated short film that brings to life the remarkable childhood journey of media personality, author and Holocaust survivor Dr. Ruth K. Westheimer netted one of the Atlanta Jewish Film Festival's three coveted Audience Awards last month.
Produced by USC Shoah Foundation and Delirio Films, Ruth: A Little Girl's Big Journey traces Dr. Ruth's escape from Nazi Germany during the Holocaust. The film was awarded the Atlanta Jewish Film Festival's Best Short Film prize in early April.
Narrated by Dr. Ruth herself, the film is crafted for primary level students and designed to impart knowledge and inspire positive action when they face important choices or moments of hatred in their own lives. The Institute's education team has created a range of educational resources on IWitness to support the teaching of the film.
"Ruth: A Little Girl's Big Journey fills a gap in primary-level Holocaust education by using developmentally appropriate content to convey a strong anti-hate message," said Lesly Culp, USC Shoah Foundation's Acting Director of Education and Outreach. "We are thrilled that this approach has resonated so strongly with the Atlanta Jewish Film Festival audience."
The festival's Audience Awards were given out in three categories—Narrative Feature, Documentary Feature, and Short Film—and were entirely selected by festivalgoers.
The Atlanta Jewish Film Festival is a showcase of international cinema that broadly explores themes of identity, history and culture. Already Atlanta's single largest film festival, AJFF made history in 2015 by becoming the largest Jewish film festival in the world, attracting more than 38,600 moviegoers.
The film was made possible thanks to the generous support of Executive Producers Jodi Harris and Andrea and Barry Cayton.
Like this article? Get our e-newsletter.
Be the first to learn about new articles and personal stories like the one you've just read.