Where Technology Meets Pedagogy: New Webinars Show Teachers How to Use Testimony to Accelerate Learning
Wed, 10/19/2022 - 4:35pm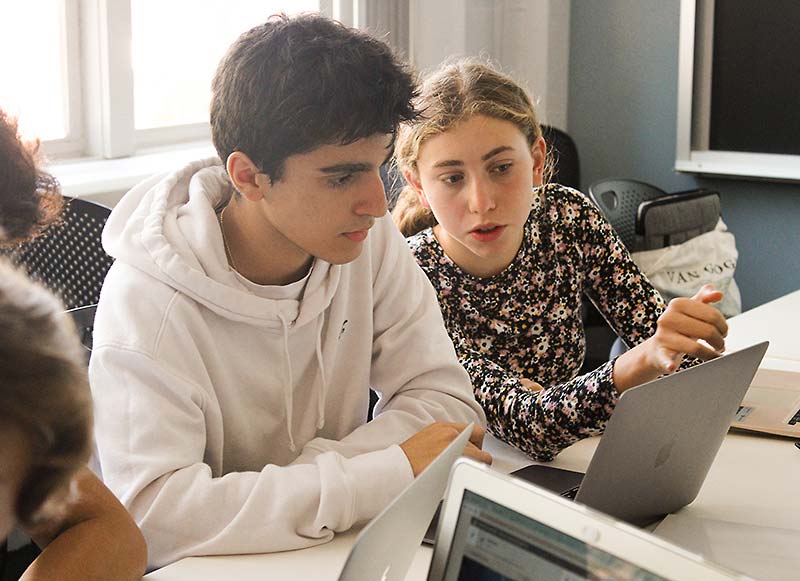 USC Shoah Foundation today launches a series of professional development webinars that provide educators with testimony-based resources that support accelerated learning practices across the curriculum.
The focus on accelerated learning comes as schools return to in-person instruction and teachers navigate the range of learning losses caused by the need for remote schooling during the Covid-19 pandemic.
Each of the new professional development webinars contains carefully curated testimony from survivors and witnesses to the Holocaust and other genocides. These testimonies are housed in the Institute's 55, 000-strong Visual History Archive. 
The fall series of 2022-23 webinars, which are free and take place monthly, consists of sessions for primary and secondary teachers. Four sessions are geared toward teaching primary-level students across the curriculum. The first, "The Power of Story for Primary Classrooms," features an introduction to testimony and a range of age-appropriate teaching tools. The series for secondary teachers features topics such as promoting rigor with scaffolds, stories and social-emotional learning, and modalities in learning.
Each of the webinars is rooted in IWitness, the Institute's award-winning educational platform which offers educators innovative, classroom-ready and standards-aligned course activities, lessons, and guides. IWitness testimony-based resources feature accelerated learning strategies that promote student learning with supportive scaffolds and multiple learning modalities. These connect students' background knowledge and cultural competencies with grade-level skills and standards across the curriculum and foster empathy, critical literacy and comprehension. 
Since its launch in 2012 IWitness has offered a wide range of testimony-based resources to 13,500 schools around the world, reaching more than 2.5 million students in 91 countries.
Lesly Culp, Interim Director of Education and Outreach, said the new webinars are designed to address educational problems caused by the Covid-19 pandemic, particularly the loss of instructional time that contributed to a marked decline in academic progress
"As schools move back to in-person instruction, it is critical that education leaders acknowledge that Covid-19 widened the opportunity gap and disproportionally impacted students of color and those experiencing poverty," Culp said. "The IWitness suite of testimony-based resources has repeatedly been shown to help students develop critical thinking and social-emotional skills and we hope these new webinars can be part of transformative recovery efforts in schools."
To register and for more info go to https://iwitness.usc.edu/educatorresources
Like this article? Get our e-newsletter.
Be the first to learn about new articles and personal stories like the one you've just read.