California Governor Appoints USC Shoah Foundation's Dr. Kori Street to Holocaust Education Council
Thu, 11/10/2022 - 9:34am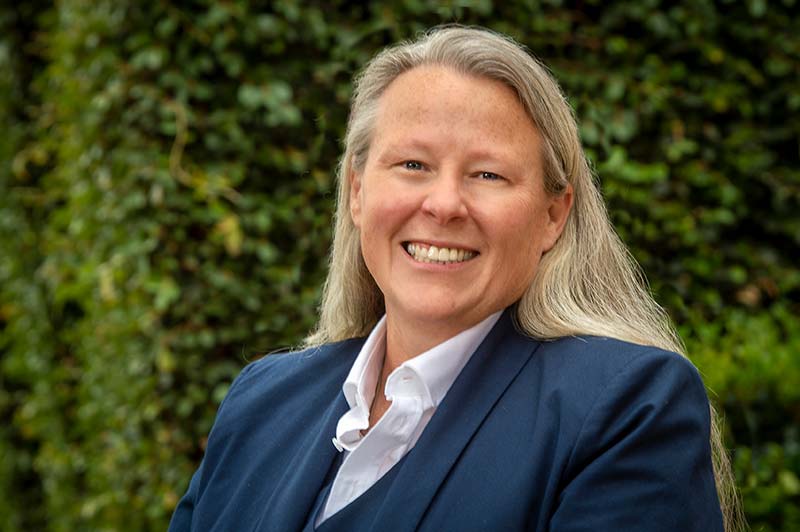 Dr. Kori Street, Deputy Executive Director of USC Shoah Foundation, was recently appointed to California Governor Gavin Newsom's Council on Holocaust and Genocide Education. 
Governor Newsom launched the council last year to promote Holocaust and genocide education with the goal of providing young people with the tools necessary to recognize and respond to bigotry or discrimination.  
"An attack on any of our communities is an attack against all Californians and our state will not stand by as the forces of hate instigate acts of violent extremism that put lives at risk," Governor Newsom said when he announced the council in October 2021. "California is taking action with major investments to support anti-hate programs and enlisting the expertise of demonstrated leaders in Holocaust and genocide education to inoculate young people against the dangerous messages of hate and division pervading our public discourse." 
The council is co-chaired by Dr. Anita Friedman, a member of USC Shoah Foundation's Board of Councilors and Executive Director of Jewish Family and Children's Services/Northern California.  
Dr. Street, one of nine experts appointed to the council, has spent more than a decade leading USC Shoah Foundation's academic, education and administration initiatives.  
Starting in 2011, Dr. Street served as Director of Education, overseeing the development and exponential growth of IWitness, USC Shoah Foundation's award-winning no-cost educational website. Under their direction, the educational platform launched at the United Nations, secured an institutional partnership with Discovery Education, and now reaches tens of millions of educators and students worldwide.  
"I am looking forward to collaborating with colleagues across California on this urgently needed council," Dr. Street said. "By giving teachers the support they need to educate about the worst chapters in human history, we hope to help students not only understand the dangers of hate, but to become empathetic and respectful contributors to the community." 
Dr. Robert Williams, USC Shoah Foundation's Finci-Viterbi Executive Director, applauded the governor's initiative. 
"We at USC Shoah Foundation are strongly encouraged by Governor Newsom's resolve to tackle this issue. Education and awareness of the Holocaust are necessary components in our common struggle to counter rising antisemitism, and I can think of no better representative for the organization than Dr. Kori Street."  
Like this article? Get our e-newsletter.
Be the first to learn about new articles and personal stories like the one you've just read.