Holocaust Education Institute to be Held Friday at USC
Wed, 10/30/2013 - 3:22pm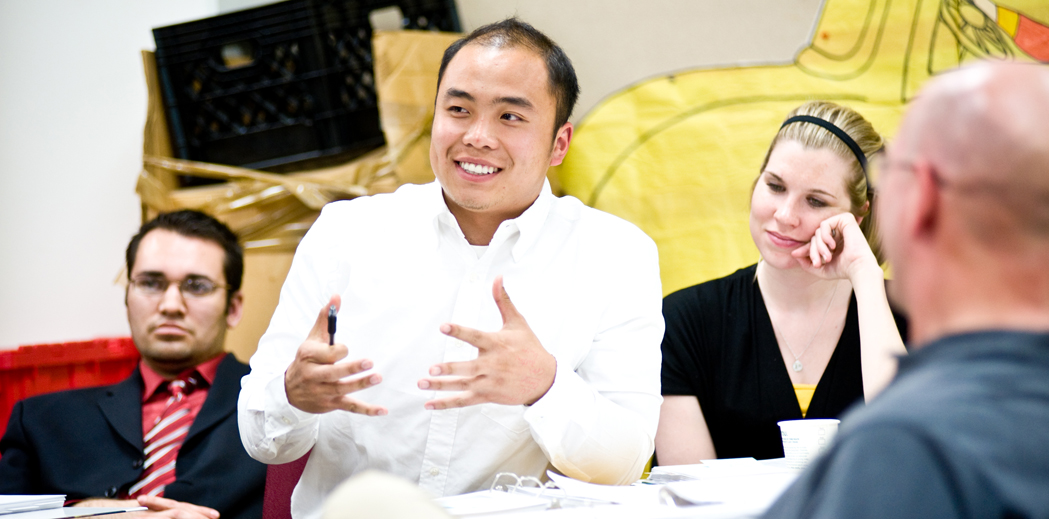 A daylong workshop will introduce teachers to the Holocaust multimedia curriculum guide Echoes and Reflections at the USC campus on Friday.
The workshop is the first of three sessions that make up the Anti-Defamation League (ADL)'s 2013-2014 Holocaust Education Institute. Educators who teach the Holocaust are invited to attend the Institute to receive training and strategies for teaching the Holocaust, guided by Echoes and Reflections.
Echoes and Reflections is co-produced by the ADL, Yad Vashem and USC Shoah Foundation. It includes everything educators need to teach the complex issues of the Holocaust. Each lesson within the Echoes and Reflections Teacher's Resource Guide explores a different aspect of the Holocaust and encourages students in grades 6-12 to build an authentic and comprehensive portrait of the past as they frame their own thoughts, resulting in a deeper level of interest and inquiry.
The modular design of the Echoes and Reflections Teacher's Resource Guide includes photographs, literature, artwork, diary entries, government documents and other primary source materials that teachers may easily photocopy and distribute to students. Lessons also incorporate testimony from USC Shoah Foundation's Visual History Archive on DVD Each lesson addresses Common Core State Standards, and each one has been integrated into IWitness. IWitness is USC Shoah Foundation's educational website that provides students and teachers access to more than 1,300 full life histories and testimonies of survivors and witnesses to the Holocaust and other genocides from the Visual History Archive for guided exploration, multimedia projects, activities and lessons.
Friday's session is titled "A Multimedia Framework for Teaching the Holocaust." It begins with opening remarks by USC Shoah Foundation's executive director, Stephen Smith, and associate director of educational technologies and training, Claudia Wiedeman, and ADL associate director Matthew Friedman.
The morning workshop delves deeply into Echoes and Reflections. Friedman will model Lesson Five: The Final Solution and speak about Holocaust pedagogy and using visual history testimony in the classroom. In the afternoon, attendees will explore IWitness in a hands-on workshop in the computer lab, led by Wiedeman and Jenna Leventhal, IWitness manager.
The second and final session of the Holocaust Education Institute," Experiential  Holocaust Education," will be held Feb. 28. In addition, a special session for Catholic school educators, "Bearing Witness," will be held Feb. 10. This session includes strategies for teaching Jewish-Catholic relations and prejudice in addition to anti-Semitism and the Holocaust.
Educators may sign up for the Holocaust Education Institute here.
Like this article? Get our e-newsletter.
Be the first to learn about new articles and personal stories like the one you've just read.