Back to School with Echoes and Reflections - Part 8
Fri, 11/01/2013 - 4:16pm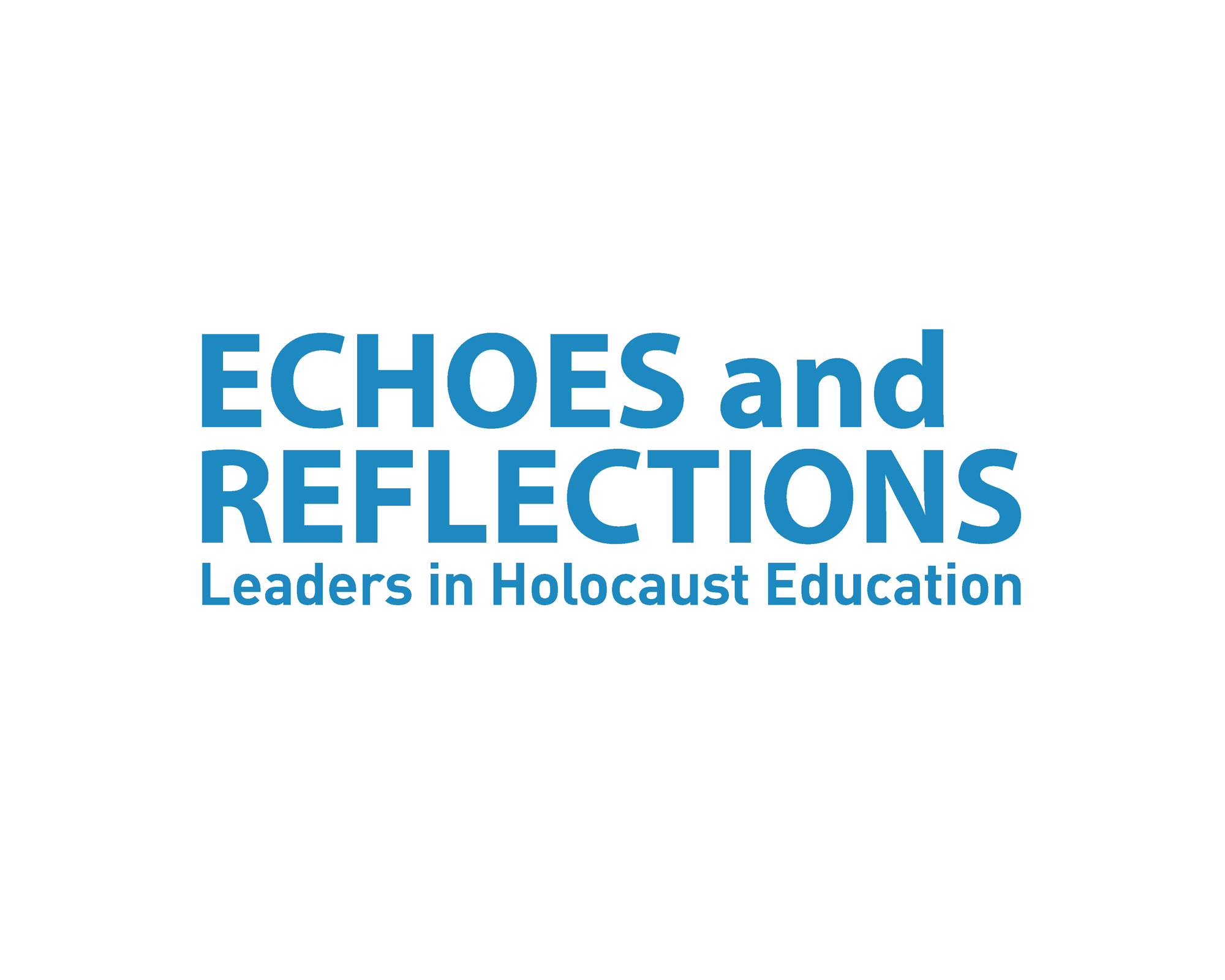 Today continues a 10-part series called "Back to School with Echoes and Reflections." Each installment takes a detailed look at one of the 10 Echoes and Reflections lessons.
Echoes and Reflections is a multimedia professional development program for secondary school teachers in the United States that provides them with accurate and authentic Holocaust information for their classrooms.  Programs are held around the country at no cost to teachers or schools, and participants receive a complimentary copy of the 10-part Teacher's Resource Guide that equips them with the tools they need to help today's students study the Holocaust as a significant event in human history.
Echoes and Reflections combines the resources and competencies of three world leaders in education―the Anti-Defamation League's experience in curriculum and professional development, access to USC Shoah Foundation's Visual History Archive of survivor and witness testimonies and digital educational tools, and Yad Vashem's historical expertise and primary source materials―resulting in the most comprehensive Holocaust education program available.
Echoes and Reflections includes everything educators need to teach the complex issues of the Holocaust. Each lesson within the Echoes and Reflections Teacher's Resource Guide explores a different aspect of the Holocaust and encourages students in grades 6-12 to build an authentic and comprehensive portrait of the past as they frame their own thoughts, resulting in a deeper level of interest and inquiry.
The modular design of the Echoes and Reflections Teacher's Resource Guide includes photographs, literature, artwork, diary entries, government documents and other primary source materials that teachers may easily photocopy and distribute to students. Lessons also incorporate testimony from USC Shoah Foundation's Visual History Archive on DVD Each lesson addresses Common Core State Standards, and each one has been integrated into IWitness. IWitness is USC Shoah Foundation's educational website that provides students and teachers access to more than 1,300 full life histories and testimonies of survivors and witnesses to the Holocaust and other genocides from the Visual History Archive for guided exploration, multimedia projects, activities and lessons.
To date Echoes and Reflections has prepared almost 20,000 educators and community leaders across the United States to use the Teacher's Resource Guide effectively. Teachers interested in more information about Echoes and Reflections should contact echoes@adl.org.
Lesson 8: Survivors & Liberators
Echoes and Reflections' Lesson 8 covers the liberation of concentration camp prisoners and the immediate aftermath of the Allies' victory in World War II. Mostly through testimony, students learn how some camp liberations took place and how both liberators and survivors reacted.
Dennis Urstein and Henry Mikols describe the days they were liberated from Dachau and Bergen Belsen, respectively, and the conflicting emotions they felt upon being freed. David Abrams talks about returning home.
An excerpt from Ida Fink's A Scrap of Time and Other Stories, "The Tenth Man," illustrates one perspective of the experience many non-survivors may have had upon seeing survivors slowly return to their hometowns, physically and mentally changed forever. Two poems written by female survivors address the guilt and sorrow many survivors felt for being alive while their friends and family were not.
After discussing the survivors' various responses to liberation, students watch testimony of liberators. Howard Cwick and Paul Parks helped liberate Buchenwald and Dachau, respectively, and describe the horrors they encountered in the camps and the interactions they had with prisoners. Anton Mason recalls details from the day he was liberated from Buchenwald with Elie Wiesel.
Finally, students watch testimony about survivors' experiences in displaced persons (DP) camps, where many spent time before settling down in new countries or their hometowns. Malka Baran, Daniel Geslewitz and Ester Fiszgop each talk about how they and their fellow survivors attempted to rebuild their lives while they recovered in DP camps. Students may also look at photos from various DP camps.
Teachers have the option of assigning many different activities and projects to accompany Lesson 8, including writing letters to people they learned about or journal entries reflecting on the experiences of their own ancestors. They may also invite a survivor or liberator to speak to the class.
In IWitness, teachers or students may search for clips of survivors they watched in previous lessons, in which the survivor now speaks about liberation.
Next week – Lesson 9: Perpetrators, Collaborators and Bystanders
Lesson 1: Studying the Holocaust
Lesson 5: The "Final Solution"
Like this article? Get our e-newsletter.
Be the first to learn about new articles and personal stories like the one you've just read.