Dan Leshem and Jeffrey Shandler Lead Seminar at Association of Jewish Scholars Conference
Mon, 12/09/2013 - 5:38pm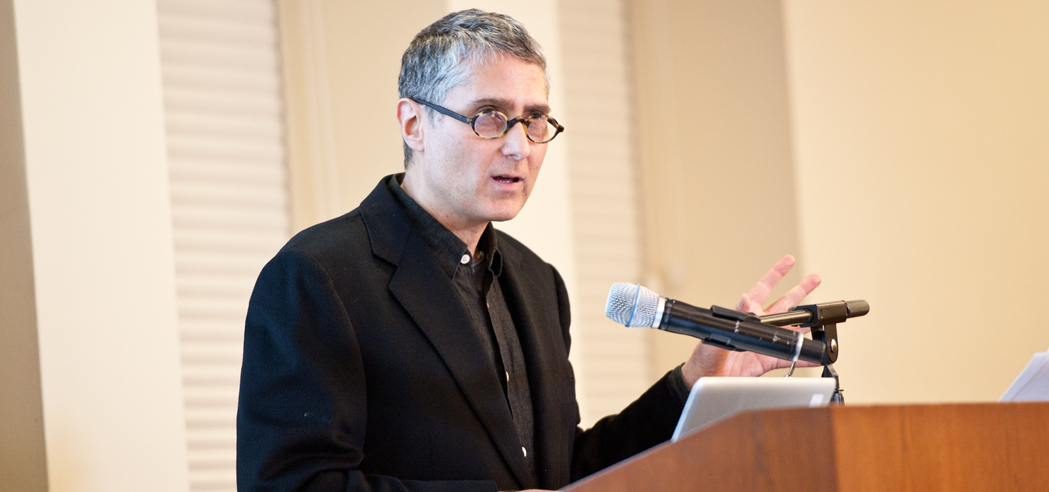 USC Shoah Foundation associate director of research Dan Leshem and former Institute Fellow Jeffrey Shandler will lead a seminar about video interviews of Holocaust survivors at the Association for Jewish Scholars (AJS) conference next week.
The seminar, titled "Video Interviews of Holocaust Survivors: Intersecting Approaches," will be held Dec. 15-16 at the 45th Annual AJS Conference in Boston. A select group of scholars will participate in the seminar, but other conference attendees may observe the discussion and presentations. In addition to Leshem and Shandler (from Rutgers University), the participants are Anika Walke, Washington University in St. Louis; Ethel Brooks, Rutgers University; Hannah Pollin-Galay, Tel Aviv University; Douglas Greenberg, Rutgers University; Rachel Baum, University of Wisconsin Milwaukee; and Jeffrey Wallen, Hampshire College.
Greenberg is also a former USC Shoah Foundation executive director, and Pollin-Galay, Brooks and Baum have conducted research at USC Shoah Foundation.
The seminar will explore the various ways that video interviews with Holocaust survivors are being used today, and how they can be used to enhance scholarship and research. The participants' approaches to the topic include attention to the form and content of interviews, the intellectual history of their study by scholars, their use of the video medium, and their reception in various contexts. 
The seminar will allow the participants to share their research,learn about each other's work, and discuss the future of their field. Shandler and Leshem said they wanted to structure the seminar differently – have participants give brief presentations and then allow more time for discussion among the group – so they could have meaningful conversations about their different approaches.
"People are working on this material from different perspectives, methodologies, questions and angles," Shandler said. "There are many reasons to look at this material, and it's good to hear about reasons that aren't yours. To hear from others and hear questions I haven't considered will make me think."
At the conference, Leshem will also speak on a panel about career options for Jewish studies scholars and participate in a new committee on digital media. The committee is tasked with helping the International Association for Jewish Studies adapt to digital media developments in the field.
Like this article? Get our e-newsletter.
Be the first to learn about new articles and personal stories like the one you've just read.