New IWitness Activity "Journey to America" Published Today
Mon, 12/02/2013 - 5:21pm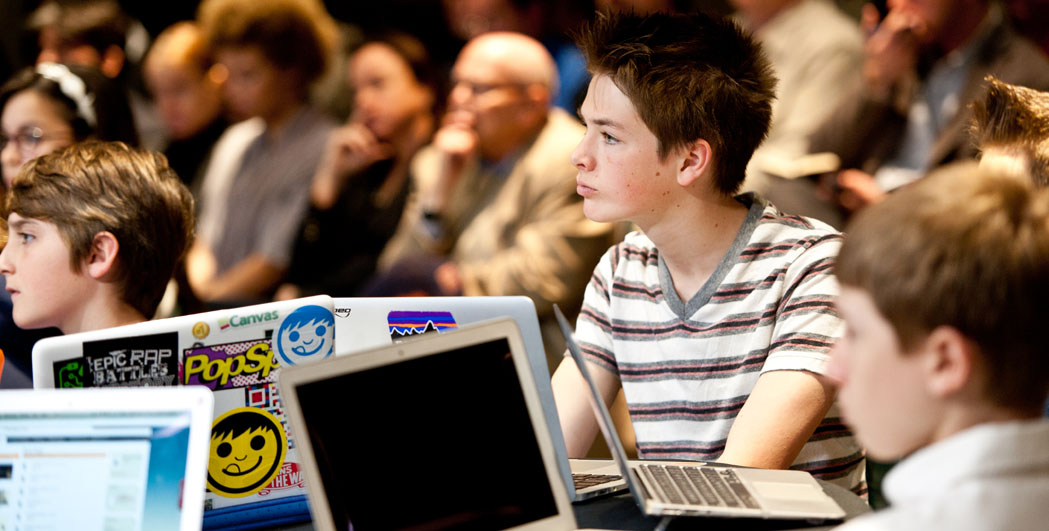 Students will interact with the stories of Holocaust survivors who immigrated to America in the newest IWitness activity, "New Beginnings – Journey to America," published today.
"Information Quest: New Beginnings-Journey to America" is a brief activity designed for students to view selected experiences from survivors who immigrated to the United States in the post-war era. This activity can be used as an extension to Lesson 8: Survivors and Liberators in the Echoes and Reflections Teacher's Resource Guide. 
IWitness provides access to nearly 1,300 full life histories, testimonies of survivors and other witnesses to the Holocaust and other genocides for guided exploration. Students can watch testimonies and use them in individual or group multimedia projects; teachers can assign activities as classwork or homework, and can even custom-build their own lessons and activities. The testimonies are searchable by more than 9,000 keywords, enabling students to pinpoint exact moments of interest within each testimony, which averages two hours in length.
Echoes and Reflections includes everything educators need to teach the complex issues of the Holocaust. Each lesson within the Echoes and Reflections Teacher's Resource Guide explores a different aspect of the Holocaust and encourages students in grades 6-12 to build an authentic and comprehensive portrait of the past as they frame their own thoughts, resulting in a deeper level of interest and inquiry.
In Information Quests, students engage with a story using a built-in tool to create a word cloud, a fitting title, a meaningful quotation, and a personal response to reflect individual feelings and perceptions about the story. To culminate the activity, students post their completed Information Quests to discuss with their classmates.
 The activity includes testimony from six survivors. Erna Anolik shares her memories about a stalled ship and an opportunity that led to marriage. Sidonia Lax describes her initial experiences in America from the viewpoint of a brave young girl. Paula Tencer relates her experiences en route to America and the meeting of family once she arrived. Martin Aaron shares his journey to America and his impressions of his arrival in New York City. Renee Firestone describes her arrival in Allentown, PA and her first experience with Halloween. Congressman Lantos discusses his experience aboard the SS Marine Flasher.
Students consider questions such as, "Explain some of the problems that were faced by displaced persons following liberation. What challenges do you think people might face when they immigrate to a new country?"
The activity is aligned with Common Core State Standards, and it adds to the growing library of IWitness activities that offer opportunities for the 20,000 Echoes and Reflections-trained educators.
Like this article? Get our e-newsletter.
Be the first to learn about new articles and personal stories like the one you've just read.