New Nanjing Massacre Testimonies Included in Facing History and Ourselves Resources
Wed, 12/18/2013 - 4:19pm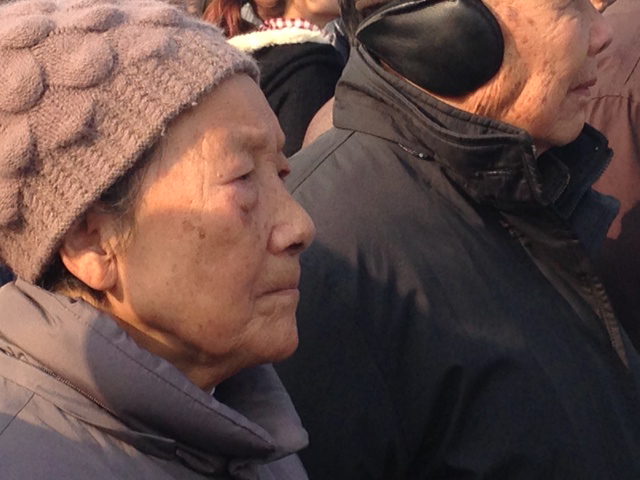 On the heels of USC Shoah Foundation's new partnership with the Nanjing Massacre Memorial Hall to collect and preserve testimony of Nanjing Massacre survivors, the educational platform Facing History and Ourselves signed an agreement to integrate three of those testimonies into its own educational materials.
Facing History provides professional development for teachers and 55 resources and original publications to help educators teach about genocide, prejudice, citizenship and the Holocaust. Lesson and module topics cover a range of subjects from bullying to Nazi Germany. Almost 30,000 teachers used Facing History in the 2012 fiscal year, reaching two million students.
USC Shoah Foundation and Nanjing Massacre Memorial Hall announced on Dec. 13 that USC Shoah Foundation's Visual History Archive would acquire 12 testimonies of survivors of the 1937 Nanjing Massacre, also known as the Rape of Nanjing. The interviews were conducted by staff at the Nanjing Massacre Memorial Hall, trained by USC Shoah Foundation. The testimonies will be preserved, catalogued and indexed in the Visual History Archive in February 2014.
Facing History will incorporate excerpts from three of the testimonies into Chapter 4 of its forthcoming publication Voices of Survivors. All of the survivors reveal harrowing stories of death, destruction and survival during the Nanjing Massacre, which happened when they were children or teenagers.
Wen Sunshi describes being raped at knifepoint by Japanese soldiers during the massacre. Chen Jianshou survived a mass execution by hiding under a pile of dead bodies. Chen Deshou watched Japanese soldiers stab his aunt to death.
The Visual History Archive contains 52,000 audiovisual testimonies of survivors and witnesses of the Holocaust and other genocides. The testimonies were conducted in 57 countries in 33 languages. USC Shoah Foundation is currently fundraising to add collections from the Armenian and Cambodian genocides.
Like this article? Get our e-newsletter.
Be the first to learn about new articles and personal stories like the one you've just read.