Eötvos Loránd University Presents Visual History Archive to Students and Educators
Thu, 01/30/2014 - 4:30pm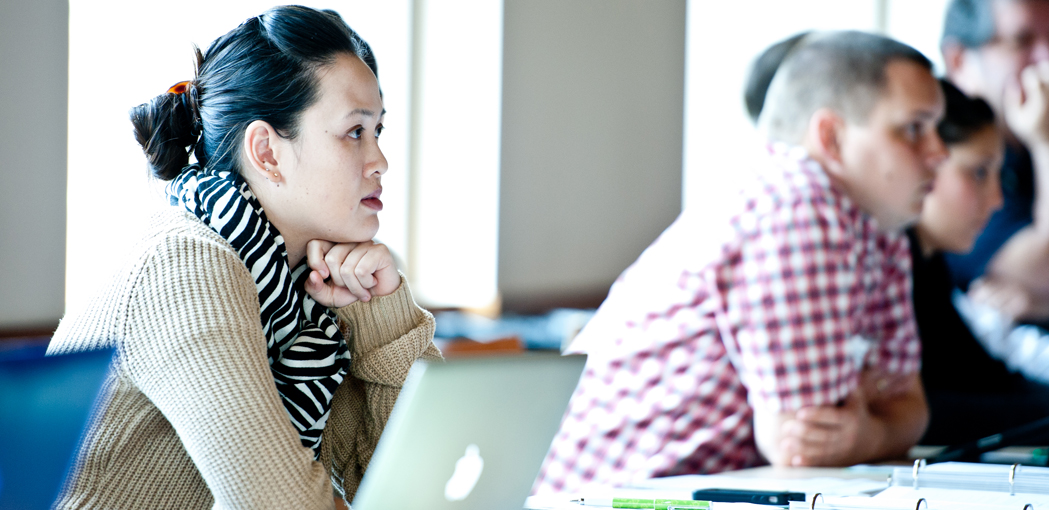 Students and educators have multiple opportunities to learn about USC Shoah Foundation and explore the Visual History Archive at Eötvos Loránd University (ELTE) in Budapest over the next few weeks.
The Visual History Archive contains nearly 52,000 video testimonies of survivors of the Holocaust and other genocides, conducted in 58 countries in 34 languages. Educators, students, scholars and the public can view the entire archive at 48 universities and museums ("access sites") around the world. ELTE has been a Visual History Archive access site since October 2013.
At ELTE Fest, an open house for prospective students on Saturday, students and the public may attend an informational presentation about the Visual History Archive. The presentation will be given by Krisztina Borsfay, an assistant lecturer in Intercultural Pedagogy and Psychology at ELTE who is a graduate of USC Shoah Foundation's Teaching with Testimony in the 21st Century program.
The Holocaust and Human Rights Education Research Group in the department of Education and Psychology, in partnership with the USC Shoah Foundation, is hosting a training on Mon., Feb. 3 for ELTE professors, lecturers and educators on the use of the VHA. The participants will develop courses based on the VHA in various disciplines.
The program will include an introduction to the USC Shoah Foundation by Andrea Szönyi, Senior International Training Consultant; an introduction to the Visual History Archive and hands-on training by Peter Berczi, Serial Librarian at Central European University, Budapest, a VHA access site since 2009; and a presentation on possible courses by Dr. Monika Kovacs, associate professor and chair of the Holocaust and Human Rights Education Research Group.
In addition, a course titled "Visual History Testimonies in the Classroom" that assistant lecturer Aletta Forras-Biró will teach in the ELTE department of educational psychology for the coming term is already full. 
The goal of the course is to show future educators that the video testimonies of survivors can be used in almost any discipline. Students watch several testimony segments, analyze these clips, put together questions and activities around them, and examine and discuss already-existing teaching materials. To conclude the course they choose one of the nearly 52,000 testimonies in the VHA – usually one connected to their local area. They select a short clip of that testimony and prepare a lesson plan and activities based on their pedagogical objective.
Like this article? Get our e-newsletter.
Be the first to learn about new articles and personal stories like the one you've just read.