Rwandan Genocide Commemoration, Kwibuka20, Begins Today
Mon, 01/06/2014 - 4:00pm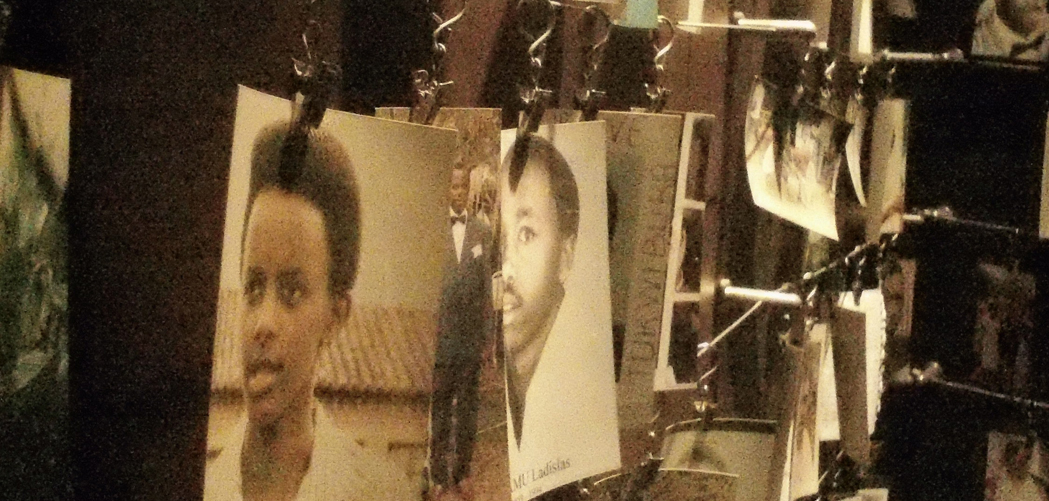 Today marks the beginning of Kwibuka20, Rwanda's three-month commemoration of the 1994 Rwandan Tutsi Genocide.
Eight hundred thousand ethnic Tutsis and thousands of Hutus were murdered over a period of about 100 days in 1994 in the Rwanda Tutsi Genocide. "Kwibuka" is the Kinyarwanda word for "remember."
Kwibuka20 is a multi-faceted national program that aims to get Rwandans and the global community of all ages involved in remembering the genocide and ensuring it never happens again. It is led by Rwanda's National Commission for the Fight Against Genocide in collaboration with Aegis Trust, IBUKA (the umbrella organization for genocide survivors), AVEGA (Association of Widows of the Genocide), and Generation For Change (a partnership of Rwandan and international youth organizations).
Stephen Smith, USC Shoah Foundation's executive director, is the executive producer of Kwibuka20.
The launch of Kwibuka20 was held today at Kigali Genocide Memorial Center. It included remarks by government officials and survivors, the premiere of the Kwibuka20 short film Remember, Unite, Renew, and the lighting of the Kwibuka Flame. The flame will travel throughout Rwanda's 30 districts before returning to Kigali on April 7.
Over the next three months, people around the world will be able to get involved in Kwibuka20 in a variety of ways. Anyone may post a message or remembrance on the Kwibuka20 website, or enter the blog competition, which will be judged by a panel of experts and published worldwide.
People are encouraged to organize Walks to Remember to honor genocide victims and empower youth to take a stand against genocide. The first Walk to Remember was held in Kigali in May 2009 with 1,200 participants. Since then, walks have been organized all over the world commemorating victims of all genocides.
Kwibuka20 will also draw on the traditional monthly event of Umuganda, in which Rwandans come together on the last Saturday of each month to improve their communities. A special Umuganda to support survivors will be held March 29.
A national youth conference in 2014 will bring together young Rwandans to discuss how to commemorate genocide. The conference will be live-streamed online and everyone may join the conversation on Kwibuka20's Facebook and Twitter.
In addition, anyone in Rwanda or around the world may register their own commemoration events with Kwibuka20, which will maintain a calendar of events and provide resources, historical documents, testimonies and stories from Rwanda today on the website. Videos will also be posted to Kwibuka20's YouTube channel.
Kwibuka20 will conclude on April 7 with a national ceremony marking the start of Icyunamo, Rwanda's official period of mourning. At this time, the National Flame of Mourning will be lit.
Like this article? Get our e-newsletter.
Be the first to learn about new articles and personal stories like the one you've just read.