Students Host Genocide Awareness Month at USC
Thu, 03/27/2014 - 4:13pm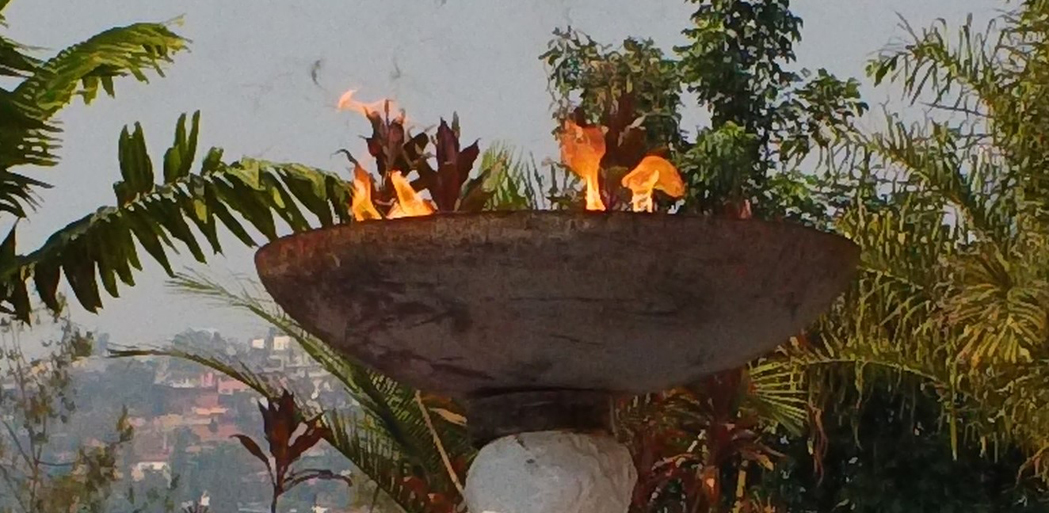 The student members of the Shoah Foundation Institute Student Association (SFISA), USC STAND, and other groups will host a full line-up of events this April to commemorate Genocide Awareness Month at the University of Southern California.
This year has the added distinction of being the 20th anniversary of the 1994 Genocide against the Tutsi in Rwanda.
All events will take place at the USC campus unless otherwise noted. All events are free and open to the public.
Tuesday, April 1 – Lessons from Rwanda: Yannick Tona's Story of Survival and Activism (SFISA, USC Annenberg Ambassadors)
Rwandan Genocide survivor and youth activist Yannick Tona will speak on his experiences during the genocide and relate them to concerns of the modern day, including the need for continued genocide education and for social responsibility in the media. ASC 207 (Annenberg Geoffrey Cowan Forum), 6:30 – 7:30 p.m., with a reception to follow.
Friday, April 4 – Your Voice, Your World (USC STAND)
Students will deliver 10-minute "TED Talk" style presentations to raise awareness about social issues they are involved with. Artistic responses to social concerns will also be shared and displayed. The event will, finally, serve as a forum in which student organizations can network and unite around mutually shared social concerns. Ground Zero Performance Café, 7 – 9:30 p.m.
Monday, April 7 – Remember, Unite, Renew: Commemorating the 20th Anniversary of the Rwandan Genocide (SFISA)
A commemorative vigil to the Rwandan Genocide, titled and structured around the three central themes of the Kwibuka20 movement. Testimony transcripts will be read aloud, photos of victims will be shared, an original student piano piece will be performed, attendees will record and send messages to Rwanda as part of Kwibuka20's "A Million Voices" program, and a traditional Rwandan dance will conclude. University Religious Center Courtyard, 7:30 – 8:30 p.m.
Monday, April 14 – Sweet Dreams Documentary Screening: Reconciliation, Music, and Ice Cream in Post-Genocide Rwanda (SFISA)
A special screening of recent award-winning documentary Sweet Dreams, about Ingoma Nshya, Rwanda's first and only all-women drumming troupe, members of which also began Rwanda's only ice cream shop. Both projects have healed the country in surprising ways. Leavey Library Auditorium, 6:30 – 8:30 p.m.
Thursday, April 24 – Armenian Genocide Awareness Talk (Armenian Students' Association)
Speakers, including students, as well as Armenian food, art, and live music, will commemorate the 99th anniversary of the Armenian Genocide. Tommy Trojan, 12 – 2 p.m.
Friday, April 25 – Genocide Awareness Shabbat (Jewish World Watch, USC Hillel, SC Students for Israel)
A special Shabbat for Yom HaShoah and Genocide Awareness Month. USC Hillel, 6 – 8 p.m.
Sunday, April 27 – Walk to End Genocide (Jewish World Watch)
JWW will bus USC students out to participate in the 2014 Los Angeles Walk to End Genocide. Pan Pacific Park Recreation Center, 7600 Beverly Blvd., 9 a.m. – 1 p.m.
Monday, April 28 – Yom HaShoah Commemoration (Jewish World Watch, USC Hillel, SC Students for Israel)
A special commemorative event for Yom HaShoah. USC Hillel, 4 – 6 p.m.
Tuesday, April 29 – Women of the Holocaust, Cambodia, and Rwanda: Three Genocide Survivors in Conversation (SFISA)
Holocaust survivor Celina Biniaz, Cambodian Genocide survivor Sara Pol-Lim, and Rwandan Genocide survivor Edith Umugiraneza will speak together on a panel about women in genocide, to be moderated by USC Shoah Foundation Executive Director Stephen Smith. Tutor Campus Center Office of Admissions (TCC) 205, 6:30 – 8 p.m.
Like this article? Get our e-newsletter.
Be the first to learn about new articles and personal stories like the one you've just read.