Stephen Smith and Kim Simon to Speak at Kigali International Forum on Genocide
Thu, 04/03/2014 - 4:32pm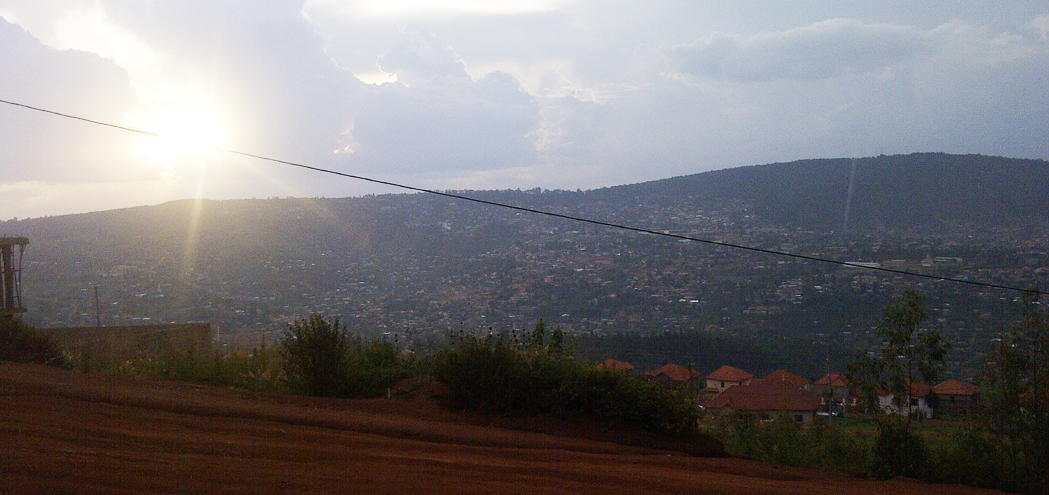 USC Shoah Foundation's executive director Stephen Smith and managing director Kim Simon will participate in the Kigali International Forum on Genocide this week, part of Rwanda's Kwibuka20 commemoration.
To honor the 20th anniversary of the 1994 Rwandan Tutsi Genocide, legislators, policy makers, scholars and media from around the world are gathering in Kigali, Rwanda, to convene the forum, hosted by Rwandan Parliament. They will discuss the legacy of genocide and how policymakers and others assume responsibility.
Simon will serve on the panel for the forum's "How do we talk about genocide?" session along with Dr. Naasson Munyandamutsa, psychiatrist, Institute of Research and Dialogue for Peace (IRDP); Prof. Victoria C. Fontan, United Nations University for Peace, in Costa Rica; Amb. Fatuma Ndagiza, Deputy CEO of Rwanda Governance Board; Prof Warren Crichlow, University of York, Faculty of Education; and Scholastique Mukasonga, author. The session is moderated by Sharon Haba, Permanent Secretary, Ministry of Education.
The panel will examine the role of educators and those responsible for curriculums and state education in post-conflict societies with a special focus on education in schools. Panelists will discuss documenting testimonies, preserving memory and analyzing archives for education. They will explore the significant complex impacts of formal education on students and their families. This session will also consider the various facets of informal education when dealing with post-genocide identities and for addressing second and third generation trauma.
Smith will moderate the panel "Can Speech Kill?" which will include USC Shoah Foundation Rwanda mission guest Prof. Steven Katz, Boston University. The session will address one of the most important vectors of genocide - hate speech - and discuss the impact of hate speech and media against the Tutsi in the genocide as well as other crimes against humanity. Panelists will discuss whether a casual link has been established between hate media and genocide - either in law or sociological studies. Historical comparisons will demonstrate the impact of divisive identity-based hate speech on communities. 
The audience will discuss the perceived conflict between freedom of speech and incitement that face policy makers attempting to legislate on these issues.
Like this article? Get our e-newsletter.
Be the first to learn about new articles and personal stories like the one you've just read.