Exhibit in Prague District 2 Reveals City's Jewish History
Tue, 05/06/2014 - 4:45pm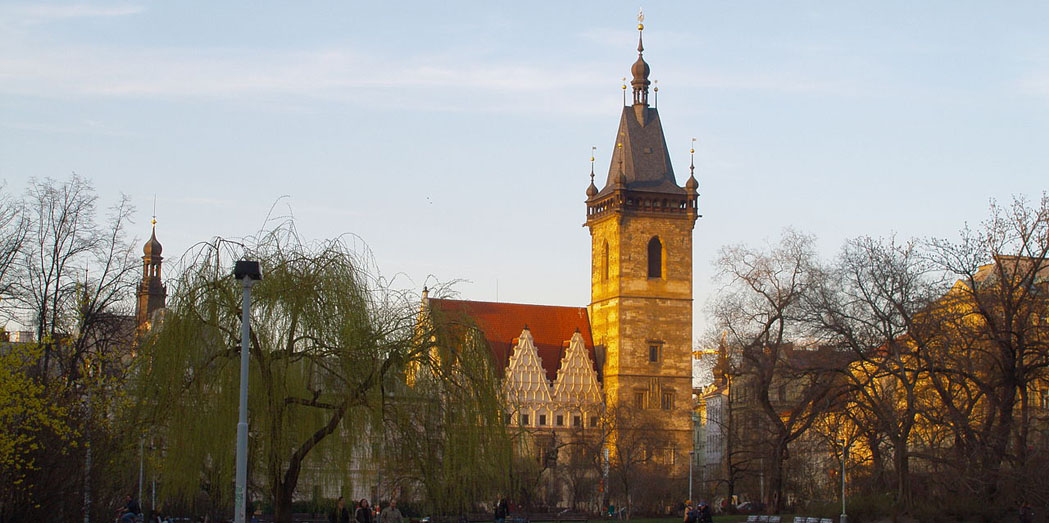 A historical exhibition organized by the Czech district of Prague 2 is exploring the erased traces of Jewish presence with an exhibit in New Town Townhall, located in the former city of Kralovske Vinohrady. A reel of relevant clips of Visual History Archive testimony will complement the exhibition's content.
The exhibit, Traces of Jewish Presence in Prague 2, is open to the public for free in May and will then tour the local schools in Prague 2.
Before the Holocaust, Kralovske Vinohrady was home to a thriving Jewish population. Its synagogue was bombed during the war and later demolished, and all other Jewish institutions were nationalized. Today, the former city is divided among several districts in Prague and its history is not well known. Read more about the history of Jews in Prague in an article by Martin Šmok, USC Shoah Foundation international training consultant based in Czech Republic.
The exhibit includes historical photographs, documents and biographical information about some of the city's former residents. Also on display is the only surviving piece of the synagogue – a single floor tile. In the medieval prison area of the historic New Town Townhall, testimony from the Visual History Archive is played on a monitor. The exhibit helps to return back the missing memory of the places connected with Vinohrady's Jewish community, filling the void left by the Holocaust, Šmok said.

The exhibition was officially opened with a ceremony on Monday, attended by the mayor and vice mayor of Prague 2 and the Minister of Culture.
"A lot of effort went into collecting these fragments of memory, which would have been completely lost or unknown otherwise. And yet the Vinohrady Jewish community was the largest in prewar Czechoslovakia. It makes you realize what happened here," said Mayor Jana Černochová.

"This exhibition is the first fruit of a large scale research and documentation project. The research is ongoing, as will be our educational efforts based on the material gathered," said Otto Schwarz, the vice mayor of Prague 2.

The Minister of Culture, Daniel Herman, former speaker of the Czech Bishop's Conference and former director of the Institute for the Study of Totalitarian Regimes, made a more open appeal: "It is not a secret that members of my own family were murdered during the Holocaust. Yet it is not just a personal matter for me. Fighting hatred, stereotypes and prejudice is a must for every decent human being." 
Like this article? Get our e-newsletter.
Be the first to learn about new articles and personal stories like the one you've just read.