New Dimensions in Testimony on CBS This Morning
Mon, 06/02/2014 - 5:00pm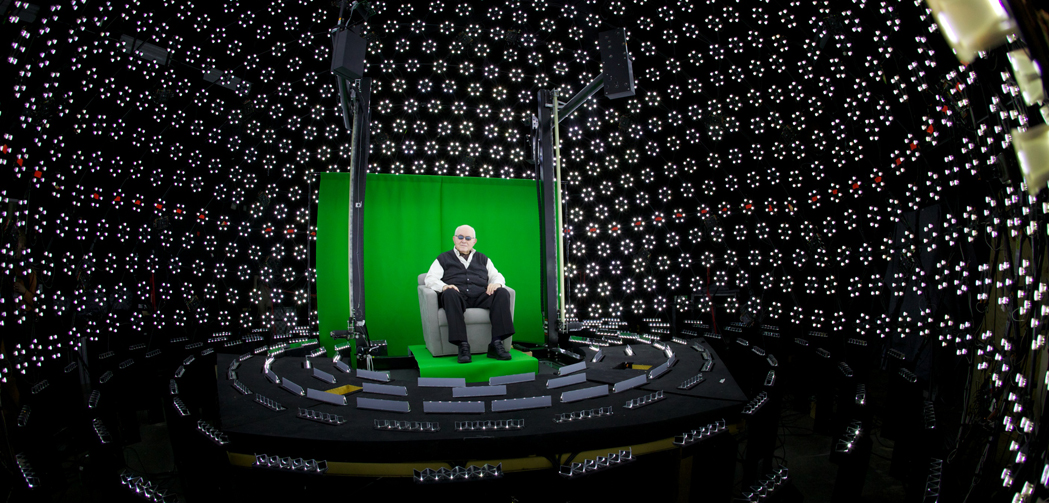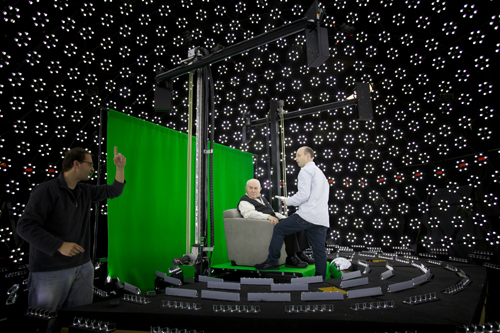 A story on the CBS This Morning show about the latest in digital moviemaking technology made sure to note that the technology isn't just for making imaginary creatures and movie stunt doubles – it's also being used to create fully interactive displays of Holocaust survivors.
The CBS story is about USC's Institute for Creative Technologies (ICT), where a state-of-the-art "light stage" can create three-dimensional, virtual copies of movie actors, so their digital likenesses can be used in computer-generated films like Maleficent and Avatar.
However, ICT is also working on the New Dimensions in Testimony (NDT) project, in which Holocaust survivors will be digitized so they can interact with people in museums and classrooms around the world long after they're gone. Voice recognition software will allow viewers to ask them questions about their experiences during the Holocaust and their 3D, virtual double to answer in real time.
Holocaust survivor Pinchas Gutter is currently participating in the first pilot of NDT. During each filming session, he has answered hundreds of questions about his life while seated on ICT's light stage, surrounded by 6,000 LED lights and 50 cameras. Gutter gave his testimony to USC Shoah Foundation's Visual History Archive, and executive director Stephen Smith has interviewed him for NDT.
Like this article? Get our e-newsletter.
Be the first to learn about new articles and personal stories like the one you've just read.