In Memory of Harry Reicher
Wed, 07/23/2014 - 12:00am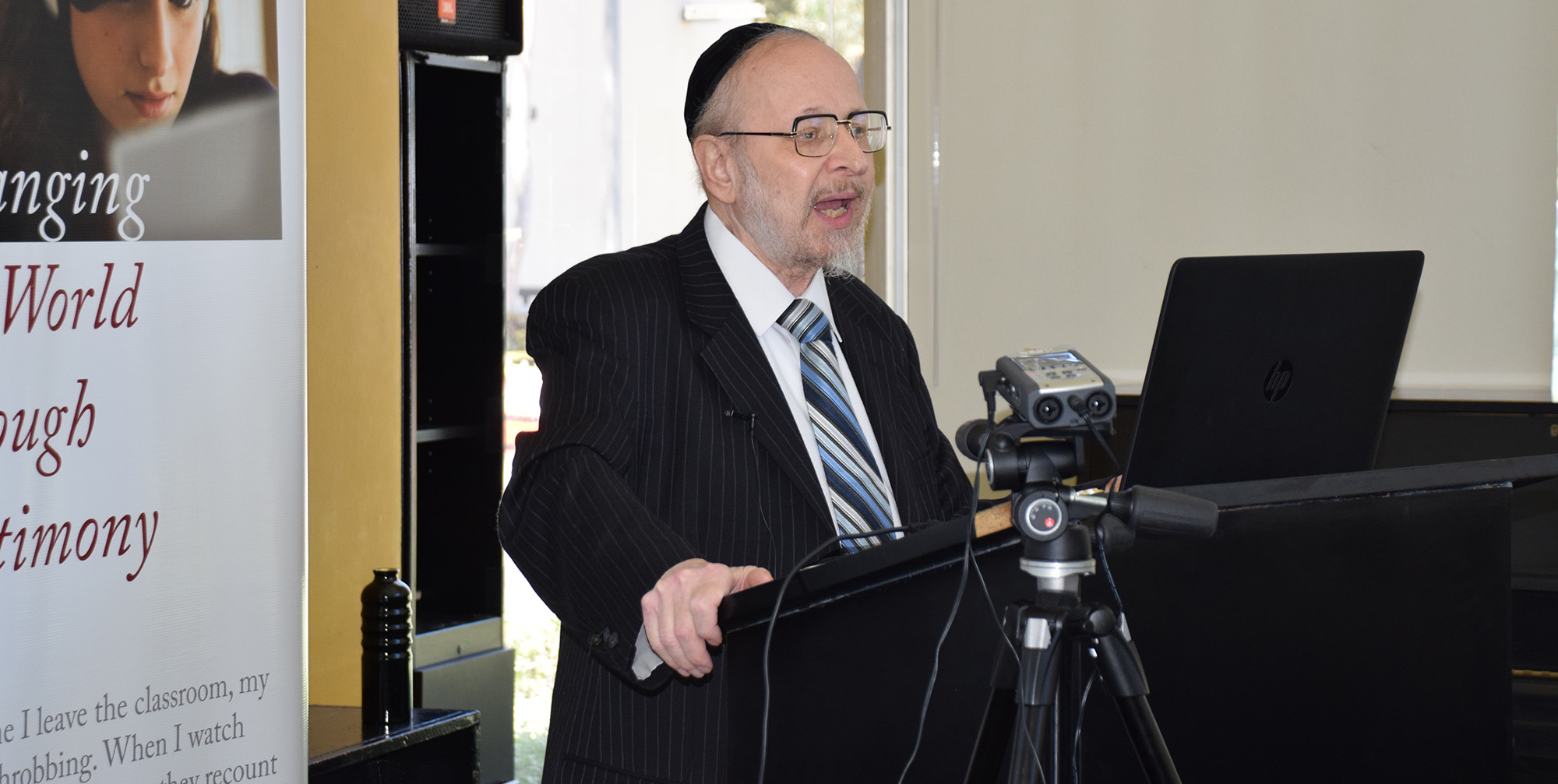 In Memorium

Our friend and fellow scholar Harry Reicher passed away October 27, 2014.

To honor this remarkable man and visionary scholar, the Institute gratefully re-posts his profile below. During the brief week that Harry spent with us here in Los Angeles this past July as our inaugural Rutman Teaching Fellow, he managed to touch and inspire all of our staff and friends of the Institute who worked with him and who heard his public lecture. His quick wit, sense of humor, humble and welcoming spirit, and generosity of soul allowed us to feel like we had known him for years. We will never forget how he opened his lecture: "So, we're here in your conference room because Dodger Stadium was booked, right?"
 
As the time for his return flight approached, Harry's office here at the Institute filled with staff and interns whom he regaled with stories from his rich life as an Australian, lawyer, scholar, father, and professor.
 
He was a remarkable scholar and a magnetic spirit, and will be sorely missed.
Harry Reicher's Law and the Holocaust course at the University of Pennsylvania Law School is already one of the most popular among students. But he believes his teaching fellowship at the USC Shoah Foundation this summer will take it to the next level. He is in residence at USC Shoah Foundation this week to conduct research and give a public lecture.
Reicher, who was born in Prague, was one of Australia's leading international law and taxation experts. As an academic, Professor Reicher taught for many years at Monash University in Melbourne (and also the University of Melbourne Law School), and has been a professor at a number of law schools in the United States. For the last 19 years, he has taught at the University of Pennsylvania Law School, where in 2003, he was the recipient of the Law School's inaugural adjunct teaching award. He is also currently Scholar in Residence at the Touro College Jacob D. Fuchsberg Law Center.
Reicher is the first recipient of USC Shoah Foundation's Rutman Teaching Fellowship, which provides financial support and staff assistance to faculty members of the University of Pennsylvania who wish to use the Institute's life-history testimonies in their new or existing courses.
Reicher has already developed and taught a course at Penn Law called Law and the Holocaust, which has proven popular with students – as many as 85 have enrolled for the elective each semester and include graduate and undergraduate students, MBA candidates, and international students.
The course examines the Nazi philosophy of law and how it was used to pervert Germany's legal system in order to discriminate against, ostracize, dehumanize, and ultimately eliminate, certain classes of people; and then, to study the role of international law in rectifying the damage by bringing perpetrators to justice and constructing a legal system designed to prevent a repetition, Reicher said.
The course utilizes a variety of audio-visual material, including documentary and feature films and archival footage, to explore the Nuremberg Laws, Nazi ideology, war crimes trials and other legal aspects of the Holocaust. Reicher said his teaching fellowship will allow him to incorporate testimony from the Visual History Archive as well.
Students will watch clips that include discussion of Jews' loss of rights and citizenship, wearing the Star of David, euthanasia and sterilization laws, as well as the effects of the judicial system in which Jews "were treated as non-persons," Reicher said. Through testimony and other first-person accounts, Reicher hopes to impart the human element of the Holocaust on his students.
"Although we study the Holocaust through the prism of law, and in the rarefied atmosphere of a leading Ivy League law school, a recurring theme in the course is that never, for a single moment, should we forget the intensely human effects of the legal system on the daily lives of ordinary walking, talking, thinking, feeling human beings, like every single one of us," Reicher said. "Integrating excerpts from USC Shoah Foundation interviews would take this to the next level, and import the power of the visual image into this aspect of the course."
Penn Law is a breeding ground for many of the world's future leaders, so it is imperative to teach them the lessons of the Holocaust and its devastating consequences, Reicher added.
"In conveying to law students the somber reality of how a legal system can be grotesquely perverted, and the lessons which are there to be learnt, the potential for impact and influence is enormous," Reicher said.
Like this article? Get our e-newsletter.
Be the first to learn about new articles and personal stories like the one you've just read.