Stephen Smith Presents IWitness at Yad Vashem International Conference on Holocaust Education
Thu, 07/10/2014 - 5:00pm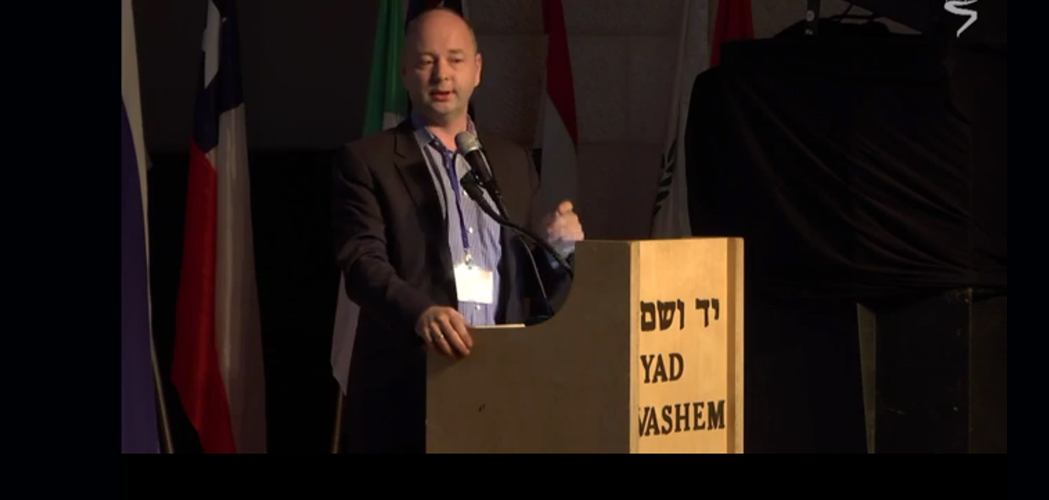 Stephen Smith, executive director of the USC Shoah Foundation, presented USC Shoah Foundation's educational work at the 9th annual International Conference on Holocaust Education at Yad Vashem in Jerusalem this week.
Over 400 survivors, scholars, educators and artists of all ages from 47 countries attended the conference July 7-10. Titled Through Our Own Lens: Reflecting on the Holocaust from Generation to Generation, the conference convened educational, intergenerational and multicultural dialogue on how to preserve the legacy and grapple with the challenges of Holocaust education in the years to come.
Smith participated in two sessions. The first was Organizational Approaches to Holocaust Education, a panel discussion about Echoes and Reflections with Ephraim Kaye, Director of the International Seminars for Educators Department at Yad Vashem's International School for Holocaust Studies, and David Abrams, Director of Education at the Anti-Defamation League. Echoes and Reflections is a multimedia Holocaust education program that provides US secondary educators with professional development and print and online resources to teach about the Holocaust in today's classrooms. It combines the resources and competencies of ADL, USC Shoah Foundation and Yad Vashem, resulting in the most comprehensive Holocaust education program available.
Smith next gave the presentation Digital Strategies Associated with New Pedagogical Approaches, about USC Shoah Foundation's work on genocide education through the IWitness platform. Smith discussed the importance of using technology to supplement pedagogy – not the other way around. He explained the "high-, low-, and no-tech" system, in which IWitness is tailored to the technology available at a given school. The presentation also covered the actions students perform in IWitness – Consider, Collect, Construct, and Communicate – and how they can apply the lessons they've learned in other areas of their education.
He also shared some of IWitness's evaluation data, which shows that IWitness increases students' understanding of the dangers of stereotyping and the importance of taking action against intolerance.
Watch Smith's presentation on IWitness in the video below, starting at 1:33:00.