2014 International Conference Panel Spotlight: Digital Archives and Teaching About Genocide
Fri, 08/08/2014 - 5:00pm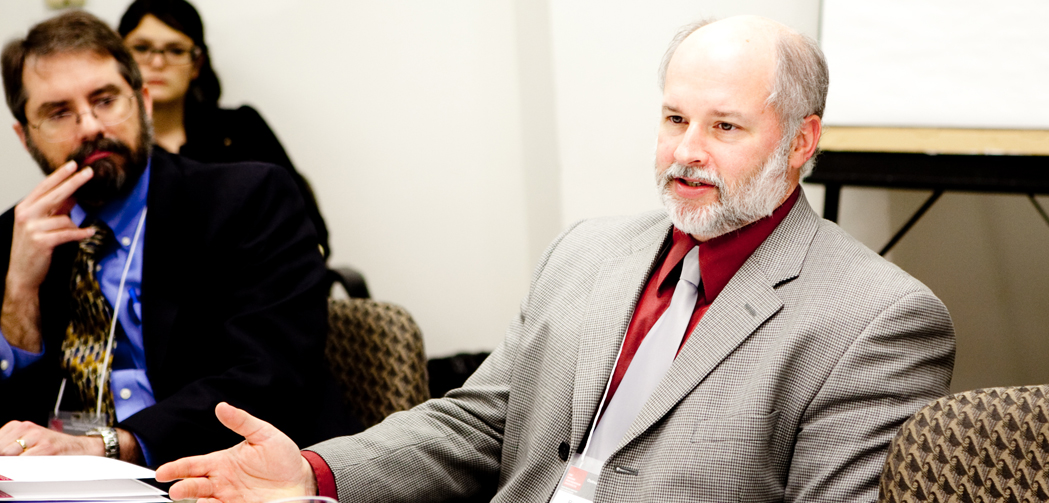 A different panel or roundtable at USC Shoah Foundation's upcoming international conference, Memory, Media and Technology: Exploring the Trajectories of Schindler's List, will be profiled each week.
USC Shoah Foundation's international conference, Nov. 16-18, will begin with a panel that brings together experts in using digital archives in education.
The panel is titled "Digital Archives and Teaching About Genocide" and will be held Sunday, Nov. 16, 1:30 – 3 p.m. It is chaired by Todd Presner, professor of Germanic languages and comparative literature at the University of California, Los Angeles.  He is the Sady and Ludwig Kahn Director of the UCLA Center for Jewish Studies and is also the chair of the Digital Humanities Program. His most recent books are: Digital Humanities (MIT Press, 2012), co-authored with Anne Burdick, Johanna Drucker, Peter Lunenfeld, and Jeffrey Schnapp, and HyperCities: Thick Mapping in the Digital Humanities (Harvard University Press, 2014), co-authored with David Shepard and Yoh Kawano.
Presner wrote the article The Ethics of the Algorithm for the Spring 2014 issue of PastForward, the Institute's digest. The article describes his project to research the data and the systems that structure user interactions with the testimonies in the Visual History Archive, in order to build ethical modes of computation in terms of digital interfaces, databases, metadata, and information systems. 
The first panelist is Christina Isabel Bruning, from the University of Education, Freiburg. Since 2013 she has been working as a research assistant at Freiburg University of Education at the Institute of Political Science and History. Previously, she was a history and English teacher. Her paper is Meeting the Survivors? The Challenges of Using VHA Testimonies in Lower Secondary Education.
DJ Johnson, from USC, will present his paper Case Studies in Research or Teaching with Media Archives. Johnson is a documentary filmmaker, media artist, and educator. He serves as assistant professor of cinema practice in the Institute for Multimedia Literacy (IML) at the USC School of Cinematic Arts. In his work as the former video documentarian for the IML, Johnson developed innovative techniques to document multimedia pedagogy and scholarship. With expertise in digital storytelling, documentary production, and new media, Johnson has developed and taught courses for educational programs internationally.
Johnson has also led workshops for USC Shoah Foundation's Student Voices competition, teaching students how to use the Visual History Archive in film.
The final panelist is Roy Schwartzman, professor of communication studies at the University of North Carolina, Greensboro. Schwartzman is a published poet and teaches Holocaust studies, communication, propaganda and popular culture, among other subjects. He presented at USC Shoah Foundation's "International Digital Access, Outreach, and Research" conference in March 2010. He will be presenting his paper Eternal Survivors in Ephemeral Memory: Toward a Digital Poetics of Holocaust Survivor Testimony.
Like this article? Get our e-newsletter.
Be the first to learn about new articles and personal stories like the one you've just read.