2014 International Conference Panel Spotlight: Early Mediations of the Holocaust
Fri, 08/15/2014 - 5:00pm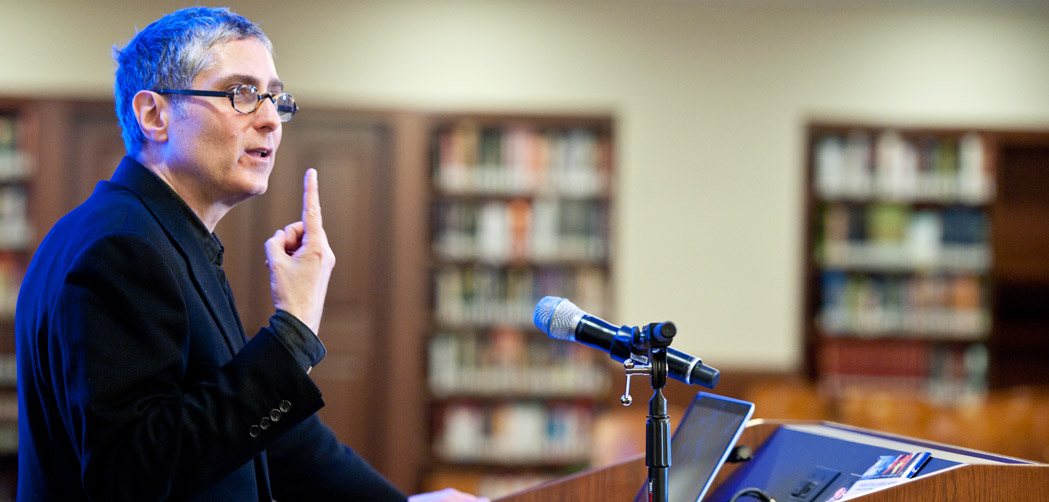 A different panel or roundtable at USC Shoah Foundation's upcoming international conference, Memory, Media and Technology: Exploring the Trajectories of Schindler's List, will be profiled each week.
As USC Shoah Foundation commemorates 20 years of collecting genocide survivor testimony, the "Early Mediations of the Holocaust" panel will delve into some of the first narratives ever shared about the Holocaust.
The panel is moderated by Jeffrey Shandler, who is also on the conference's steering committee. Shandler has written extensively on Holocaust survivor testimony in the Visual History Archive. Shandler is chair and professor of Jewish studies at Rutgers University. He researches Holocaust remembrance, American Jewish culture and media and Yiddish language and culture, and published a multimedia article on the Scalar platform called Survivors on Schindler's List. He was the USC Shoah Foundation Institute Fellow in spring 2013.
The three panelists will discuss their research on the earliest examples of survivors and others conveying narratives of the Holocaust.
Rachel Deblinger will present her paper On Air: Listening to Holocaust Survivor Narratives on Postwar American Radio. She has just finished her doctoral program in the history department at UCLA and will be starting a postdoctoral fellowship at UC Santa Cruz in September. Her research focuses on the construction of Holocaust memory in the immediate aftermath of the war across the boundaries of the postwar Jewish world. Her dissertation is "'In a world still trembling': American Jewish philanthropy and the shaping of Holocaust survivor narratives in postwar America (1945-1953)."
To further her research, Deblinger spent a week at the USC Shoah Foundation in April at the Researching the Holocaust workshop, which brought together PhD candidates from the US, Canada and Israel to conduct research in the Visual History Archive and share their ideas.
David Shneer, from Colorado University, Boulder, will present his research The Performance of Testimony: Past, Present and Future, about the motivations and effects of survivor testimonies. Shneer is the Louis P. Singer Chair in Jewish History, Professor of History and Religious Studies and Director of the Program in Jewish Studies at CU Boulder and is a Distinguished Lecturer for the Association for Jewish Studies. His research focuses on Holocaust history and documentation, contemporary Russian Jewish culture and European Jewish culture.
Finally, Olga Gershenson will discuss The Unvanquished (1945), the first film of the Holocaust. Gershenson wrote the book The Phantom Holocaust about the Soviet narrative films from 1938-1991 that deal with the Holocaust. She has written extensively about Soviet, Israeli and Russian film and culture, including Russian immigrant culture. She is Professor of Judaic and Near Eastern Studies at the University of Massachusetts Amherst.
Like this article? Get our e-newsletter.
Be the first to learn about new articles and personal stories like the one you've just read.