Testimony Featured in "The Orient in Bohemia" Exhibit at Jewish Museum in Prague
Thu, 09/04/2014 - 5:00pm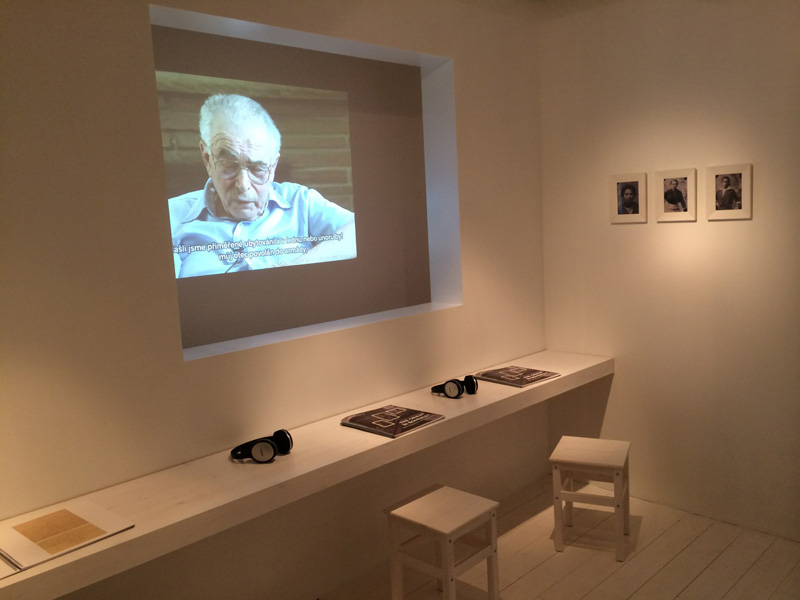 A groundbreaking new exhibit at the Jewish Museum in Prague uses testimony from the Visual History Archive to explore the little-known fates of Jewish refugees in Bohemia and Moravia during World War I.
The exhibit, titled "The Orient in Bohemia? Jewish Refugees During the First World War," will be on display at the Jewish Museum in Prague until February 2015. 2014 marks the centennial anniversary of the beginning of World War I.
Included in the exhibit is USC Shoah Foundation testimony of Jewish Holocaust survivors Jiří Nezval and Max Wald – the only audiovisual testimonies of these particular World War I refugees that researchers could find in the world. Wald and Nezval describe their families' experiences in Bohemia as refugees.
The exhibit focuses on the first large group of refugees in modern history to arrive in the Bohemia region of Czechoslovakia. Hundreds of thousands of people fled or were evacuated from their homes in the World War I frontlines and arrived in the inner regions of the Habsburg monarchy, where they faced anti-Semitic campaigns and loss of rights.
Through never-before-seen photographs, "The Orient in Bohemia?" illustrates the life of these refugees and refugee camps as well as the fascination locals had for Eastern European Jews and their different lifestyles and culture. Narrated excerpts from newspapers and other documents reveal the racial prejudices of the time and how the local population dealt with the refugees.
Like this article? Get our e-newsletter.
Be the first to learn about new articles and personal stories like the one you've just read.