Delegation from Guatemala's FAFG Visits USC Shoah Foundation
Wed, 09/24/2014 - 5:00pm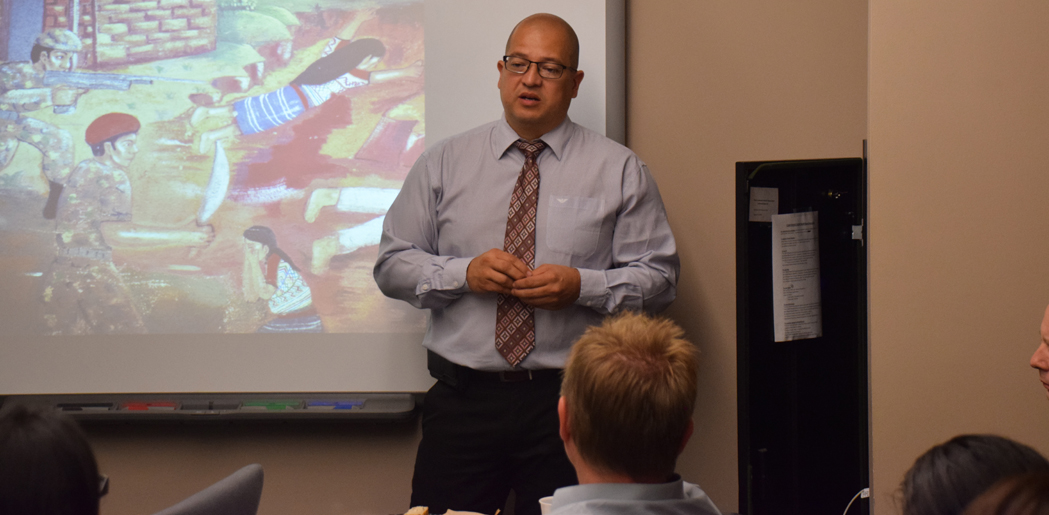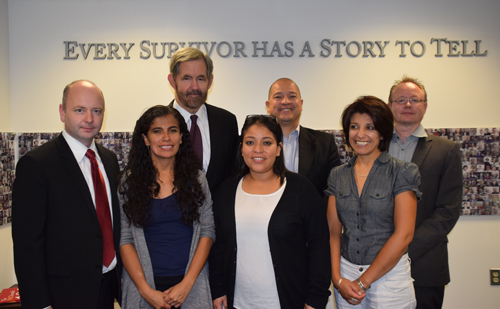 (L-R: Stephen Smith, Katia Orantes, Scott Greathead, Jessika Osorio, Fredy Peccerelli, Sandra Gruner-Domic, Wolf Gruner)
USC Shoah Foundation is hosting staff of the Guatemalan nonprofit La Fundación de Antropología Forense de Guatemala (FAFG) in Los Angeles this week so that the two organizations may learn from each other and take steps toward future collaboration.
FAFG is a not for profit organization headed by Guatemalan-American Fredy Peccerelli, which carries out forensic examinations into killings during the Guatemalan civil war and genocide in the second half of the 20th century. FAFG has over 2,000 cases under investigation and works nationally with families and communities requesting forensic investigations to establish the place of mass graves, family member identification, and as a part of criminal investigations.
This week, Peccerelli and his colleagues are learning in-depth about the Visual History Archive, how USC Shoah Foundation collects and preserves testimony, and how it uses testimony in educational programs. Peccerelli said FAFG wants to create a system for witnesses, family members of victims and survivors to be able to speak about their lives, and to record, preserve and share those stories.
FAFG and USC Shoah Foundation staff are also discussing possible collaboration related to research and collection of testimonies documenting the Guatemalan Genocide.
 Earlier this year, USC Shoah Foundation Executive Director Stephen Smith, Center for Advanced Genocide Research Director Wolf Gruner, and Director of Research and Documentation Karen Jungblut went to Guatemala for a field visit. The visit was designed to help them understand more about the causes and consequences of the extra-judicial killings during the civil war in Guatemala (1960-1996), and acts of genocide which resulted in the murder of over 200,000 mainly Mayans, as well as countless victims of starvation, internal displacement, political murder and sexual violence (especially but not exclusively 1975-1985).
Like this article? Get our e-newsletter.
Be the first to learn about new articles and personal stories like the one you've just read.