2014 International Conference Roundtable Spotlight: Digital Archives in Research and Public Engagement
Fri, 09/26/2014 - 5:00pm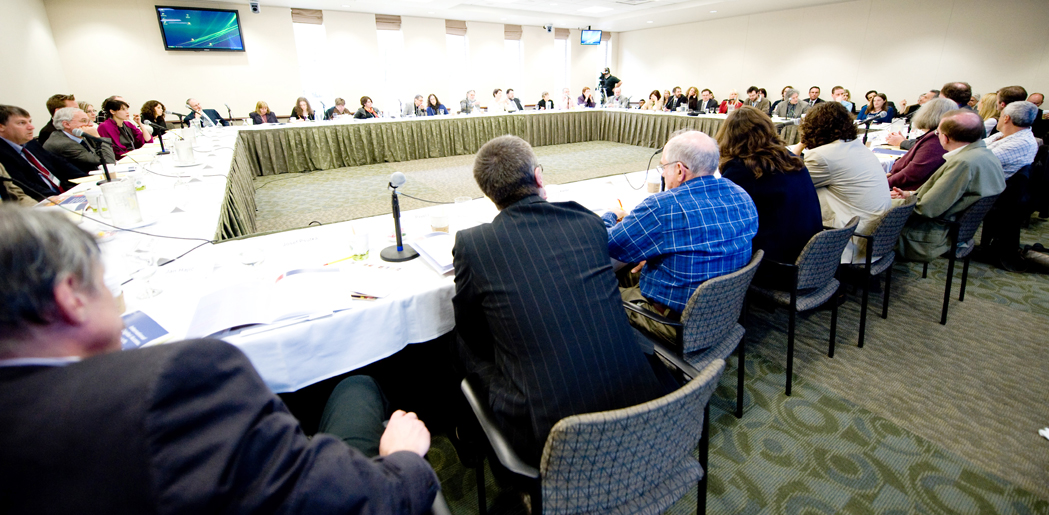 A different panel or roundtable at USC Shoah Foundation's upcoming international conference, Memory, Media and Technology: Exploring the Trajectories of Schindler's List, will be profiled each week.
The conference's first roundtable discussion will bring together four panelists from all over the world who will engage in a discussion about how digital archives can be used both to engage and inform the public and also aid scholars in their research.
"Digital Archives in Research and Public Engagement" will be moderated by Wendy Lower, John K. Roth Professor of History at Claremont McKenna College. She is a consultant for the United Holocaust Memorial Museum and the author or co-author of four books addressing Nazi activity in the Ukraine and Galicia. Her 2013 book, Hitler's Furies: German Women in the Nazi Killing Fields, was placed on the New York Times long list for the 2013 National Book Award in nonfiction. 
Douglas Greenberg, distinguished professor of history at Rutgers University, was the USC Shoah Foundation Institute Fellow in spring 2014 and was previously its executive director. His research in the Visual History Archive focuses on the Holocaust in Wolyn, Ukraine, and he is completing research for an electronic book entitled Memories of the Forgotten Holocaust: The Jews of Wolyn, 1900-2000.
Stef Scagliola, professor of history at Erasmus University Rotterdam, has expertise in video and oral history projects in the former Yugoslavia called Croatian Memories and Bosnian Memories. These innovative projects, which are currently being developed by The Erasmus Studio and Documenta, demonstrate many of the issues and challenges that come into play when oral histories are collected and made accessible to scholars and the public.
Yves Kamuronsi is director of documentation at Kigali Genocide Memorial and deputy director at Aegis Trust in Rwanda. He is currently working with University of Nottingham in the United Kingdom to create a comprehensive map of Rwanda's genocide sites. 
The final discussant is Francesco Spagnolo, who is the Curator of the Magnes Collection of Jewish Art and Life and a Lecturer in the Department of Music at the University of California, Berkeley, as well as a host for the cultural programs of the Italian National Radio (RAI) in Rome. In 1997, he established "Yuval Italia," the first ever Jewish music archive in Italy. 
Like this article? Get our e-newsletter.
Be the first to learn about new articles and personal stories like the one you've just read.