Lesson by "Teaching with Testimony" Graduate Published Online
Tue, 10/14/2014 - 5:00pm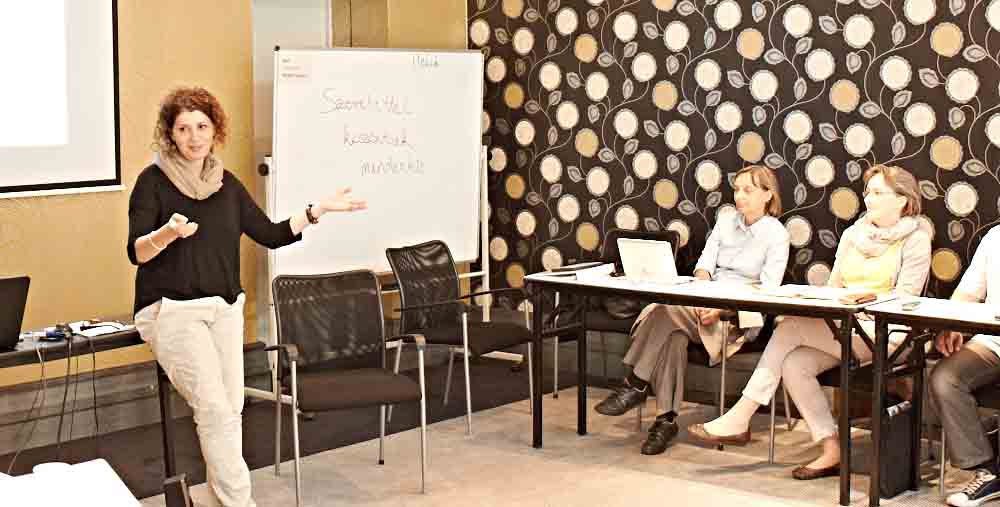 For the first time, USC Shoah Foundation has published a lesson that was created by a teacher in the Teaching with Testimony in the 21st Century professional development program.
Oscar – The Award was written by Noémi Vanderstein, a teacher at Szőnyi Benjámin Primary School of the Reformed Church in Hungary. Vanderstein developed the lesson during the 2012 Teaching with Testimony in the 21st Century program in Hungary, in which teachers learn how to use the Visual History Archive and develop their own testimony-based lessons and classroom activities.
The lesson is intended for an eighth grade English as a second language (ESL) class. It aims to introduce students to the Academy Awards, Schindler's List and producer Branko Lustig, whose testimony is in the Visual History Archive. The lesson includes a variety of activities that reinforce students' reading, listening and speaking skills and initiate discussion about choices and the consequences of our actions.
To begin the lesson, teachers lead a discussion about the concept of an "award" and what the Academy Awards are for. Students watch two clips of Lustig's testimony and read a brief biography of him in order to learn about his upbringing in Croatia and the awards he won as a film producer in Hollywood. Teachers may also show the video of Schindler's List winning the Oscar for Best Picture at the 1994 Academy Awards.
In addition to practicing their English by watching Lustig's testimony and completing worksheets to identify words, students are also encouraged to think about the Holocaust's effect on the world. They write about what might have happened if Lustig had not survived, or if other victims had not died, and what the consequences of our actions can be.
The testimony clips and Vanderstein's teacher's guide can be downloaded from the USC Shoah Foundation website.
Like this article? Get our e-newsletter.
Be the first to learn about new articles and personal stories like the one you've just read.