In Phase 2 of IWitness in Rwanda, Students Motivated to Make a Difference
Tue, 10/21/2014 - 5:00pm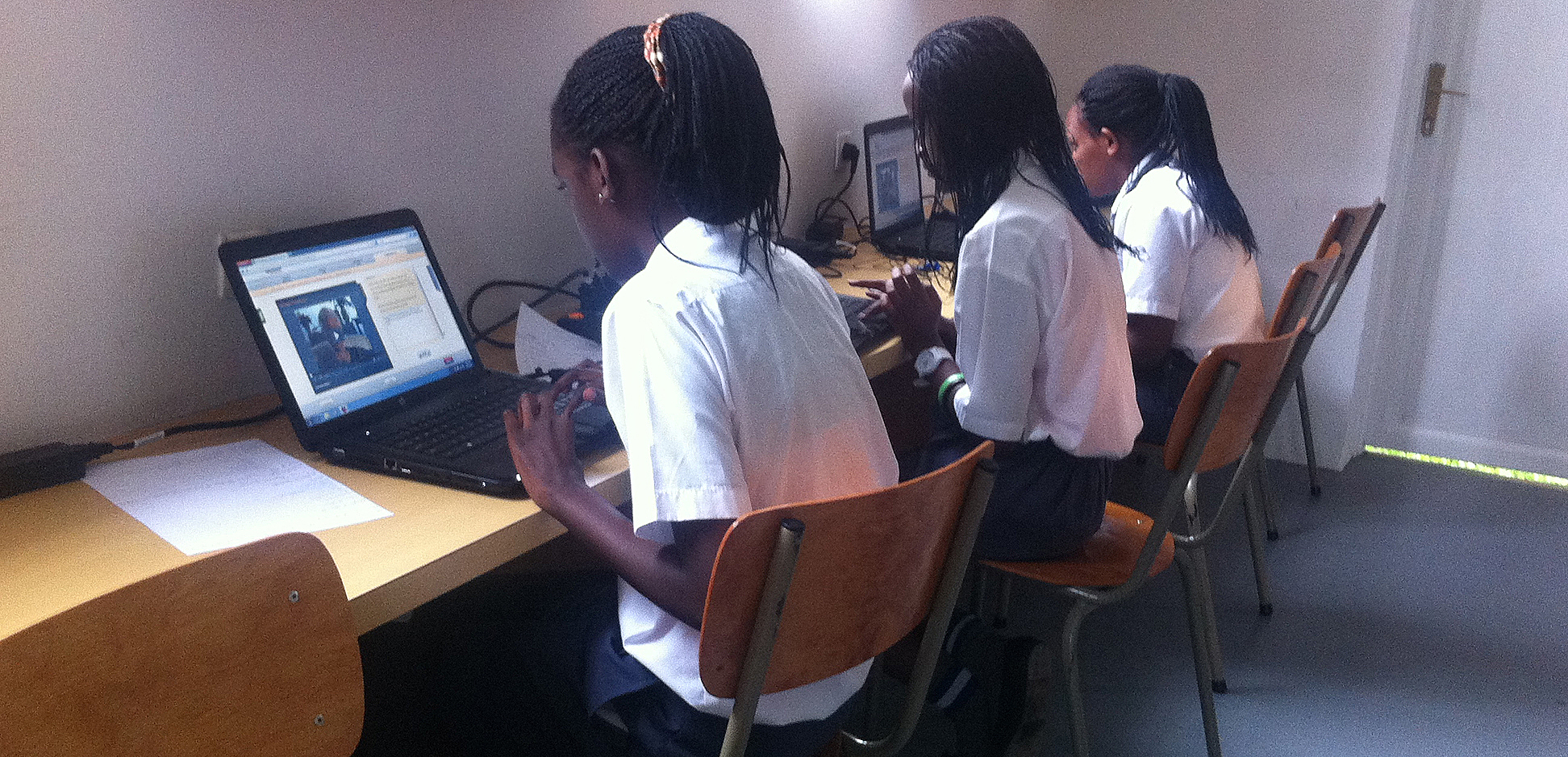 The latest evaluation of IWitness in Rwanda shows that students' interest in civic engagement and making a difference after using IWitness has increased significantly since Phase 1 of the program.
IWitness in Rwanda aims to integrate USC Shoah Foundation's educational website IWitness into schools across Rwanda. In Phase 1, secondary school students completed IWitness activities at Kigali Genocide Memorial. Phase 2, completed in July, included teacher trainings, public presentations and IWitness classroom pilots that took place in schools in and around Kigali.
Nine schools participated in the classroom pilots, including three in the control group. Six classes – a total of 155 students – completed the unpublished IWitness activity "Ubumenyi bw'ibanze kuri Jenoside (Introducing Genocide)."
In each phase, students completed pre- and post-surveys to evaluate the effect of IWitness on their technological skills, critical thinking capacities, and responsible citizenship.
Comparing Phase 2 to Phase 1, students in the IWitness group reported significant positive gains on several measures, with the strongest gains in "civic engagement," "motivation to make a difference in the world," and "interest in helping others." Students in Phase 2 had greater positive change on more measures than they did during Phase 1. 
Compared to the control group, the students who completed the IWitness activity also showed significant positive gains in their motivation to make a difference in the world and in their ability to use digital technology. The control group actually experienced decreases on these two measures.
Students' written comments also demonstrate that IWitness has a profound impact on them:
Yes it has impacted me because I have decided to fight any kind of discrimination among people. It also opened my eyes about the atrocities that happened in my country and their causes.
Having watched the testimonies will impact the way I saw the history of genocide and it will impact my thinking for the better.
Follow-up surveys from Phase 1 show that a majority of teachers and students continue to be enthusiastic about IWitness even several months after their initial introduction to it. Many recommend that more trainings and classroom pilots be held so that IWitness can reach more students across Rwanda.
For Phase 3 of IWitness in Rwanda, classroom pilots are currently underway outside the Kigali vicinity.
Like this article? Get our e-newsletter.
Be the first to learn about new articles and personal stories like the one you've just read.