Inside IWitness: "Auschwitz – Art in the Face of Death"
Thu, 10/23/2014 - 5:00pm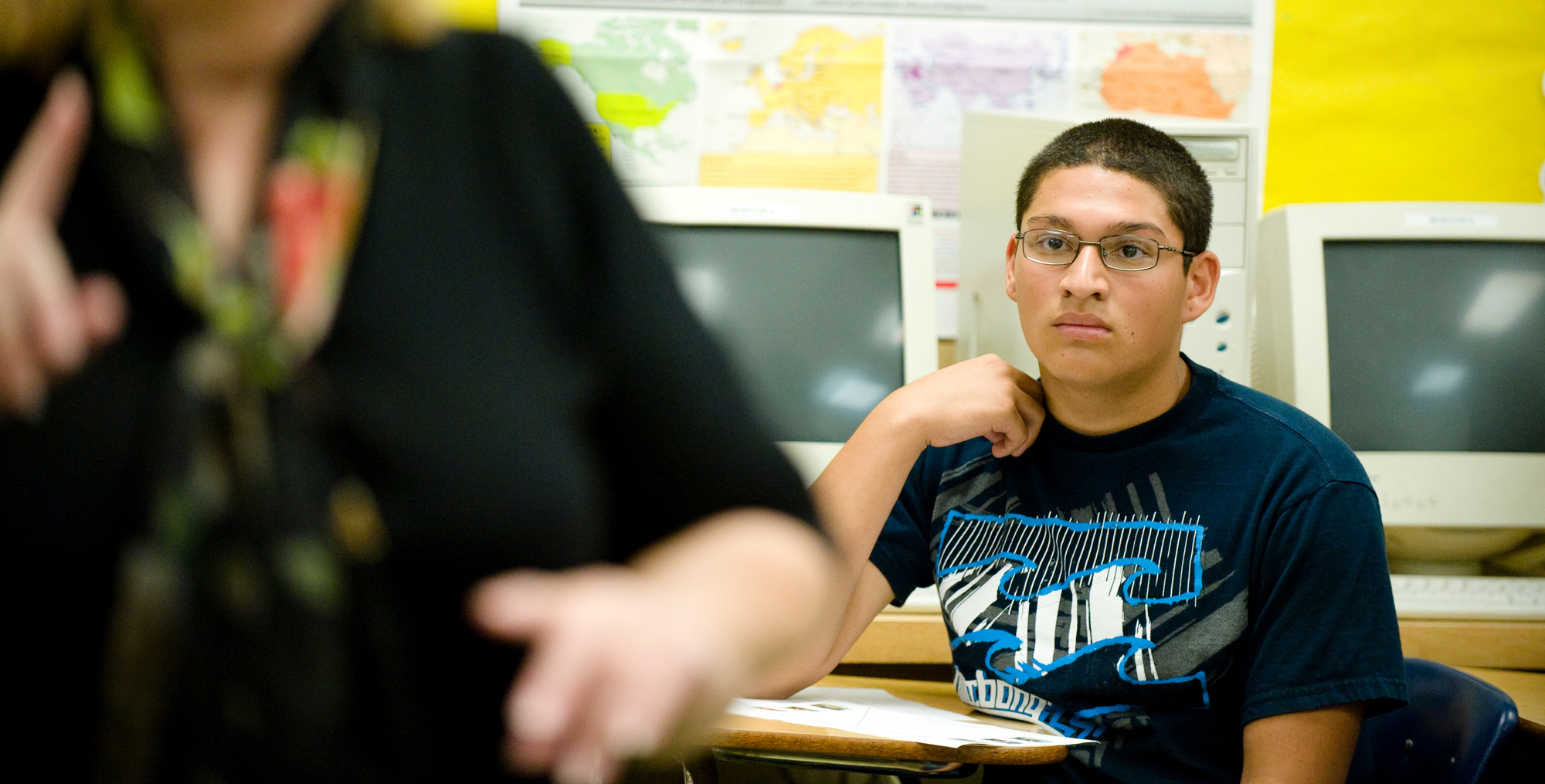 Inside IWitness is an ongoing series that will profile each activity in IWitness, along with a clip featured in the activity and a teacher who uses IWitness in his or her classroom.
The Auschwitz – Art in the Face of Death Mini Quest asks students to consider artwork produced as a response to the experience of Auschwitz-Birkenau and to produce their own artistic responses to what they learned.
After watching an introductory video about Auschwitz, students consider the essential question "Why would people create art in the face of atrocity?" To guide them, three quotes by artists Paul Klee, Jean Sibelius and Twyla Tharp are provided, including Tharp's "Art is the only way to run away without leaving home." They can also refer to secondary source excerpts about art produced during the Holocaust, provided in the activity toolkit.
Next, students watch a video reel of survivors showing their art during their testimonies in the Visual History Archive, as well as works by other famous Holocaust artists such as Samuel Bak and Leo Haas. Itka Zygmuntowicz recites a poem, Leon Borovick plays and sings a song, and Dina Gottliebova Babbitt talks about a woman whose portrait she painted on Josef Mengele's orders. Students write about their impressions of the art, what they find most memorable about it and what it makes them think about.
Another video of clips of survivors talking about surviving Auschwitz provides inspiration for students to write about what might have impacted the creation of art, and what challenges the artists may have faced.
Finally, students are encouraged to create their own artwork based on anything they've seen or heard in the activity. Though they may feel free to experiment with drawing, poetry, music or any other artistic medium, it is important for them to be respectful of the survivors' experiences and the subject matter. They may write short artist's statements about their work and share with their classmates.
Before concluding the activity, they can also return to the question they answered in the beginning – "Why would people create art in the face of atrocity?" – and decide if their answer has now changed.
As a Mini Quest, the entire activity can be downloaded and teachers may use it even without an Internet connection in their classroom.
Like this article? Get our e-newsletter.
Be the first to learn about new articles and personal stories like the one you've just read.