Pilot Underway for First Elementary School IWitness Activity
Wed, 11/05/2014 - 5:00pm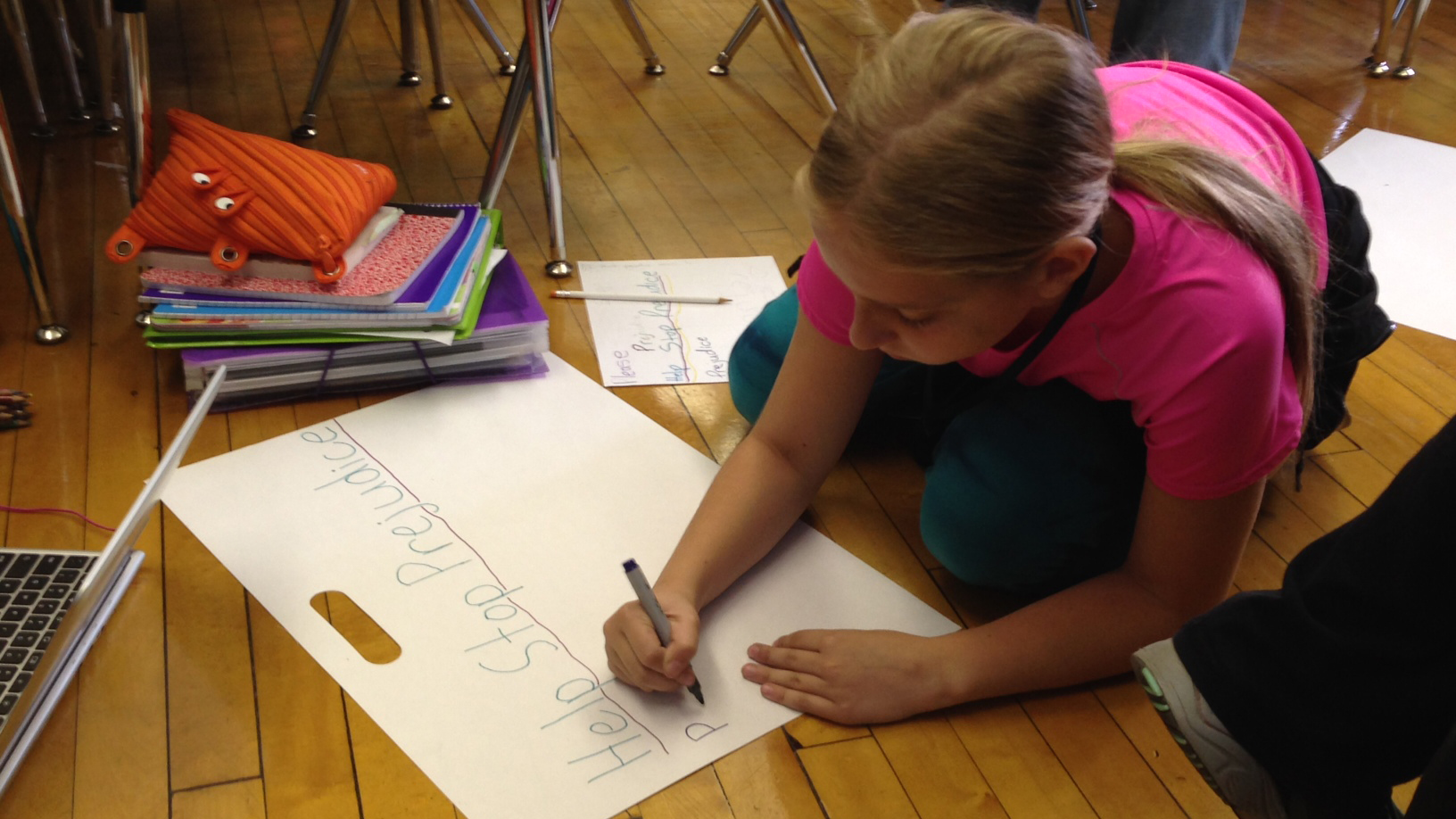 IWitness is typically used in middle- and high school classrooms and college courses, but that may change following this week's pilot testing of a new activity intended for students as young as fifth grade.
The pilot is part of USC Shoah Foundation's first entre into developing resources for primary and elementary school students. It reflects the Institute's belief that it is important to address issues including prejudice and tolerance as early as possible in a child's education.
Fifth grade teacher Suzi Gantz, from O. A. Thorp Scholastic Academy in Chicago, is leading her class this week in the as-yet-unpublished IWitness Mini Quest "Use Your Voice Against Prejudice." This activity engages students in learning about the meaning of prejudice, a behavior that is often related to bullying behaviors that today's students may be familiar with. 

Through the testimonies of survivors of the Holocaust, students learn about the manifestations and effects of prejudice. This will support students' understanding of the broader issues of individual responsibility and the consequences of our actions. 

After watching testimony clips in which Holocaust survivors describe acts of prejudice they faced, students are required to construct a poster in which they raise awareness about prejudice, its effects and dangers.
The activity also addresses themes of USC Shoah Foundation's Pyramid of Hate activity, in which students learn how small acts of intolerance and prejudice can lead to hatred and violence.
The activity is intended for students in grades 5-8 and should take about three hours to complete.
USC Shoah Foundation staff are conducting pre- and post-surveys and focus groups with the class to assess what they learned and find out how they responded to the activity. They will use this data to continue to develop this activity as well as others that will be appropriate for primary grade levels.
Like this article? Get our e-newsletter.
Be the first to learn about new articles and personal stories like the one you've just read.