Paula Lebovics and Olga Burkhardt Inspire People Around the World
Fri, 12/26/2014 - 5:00pm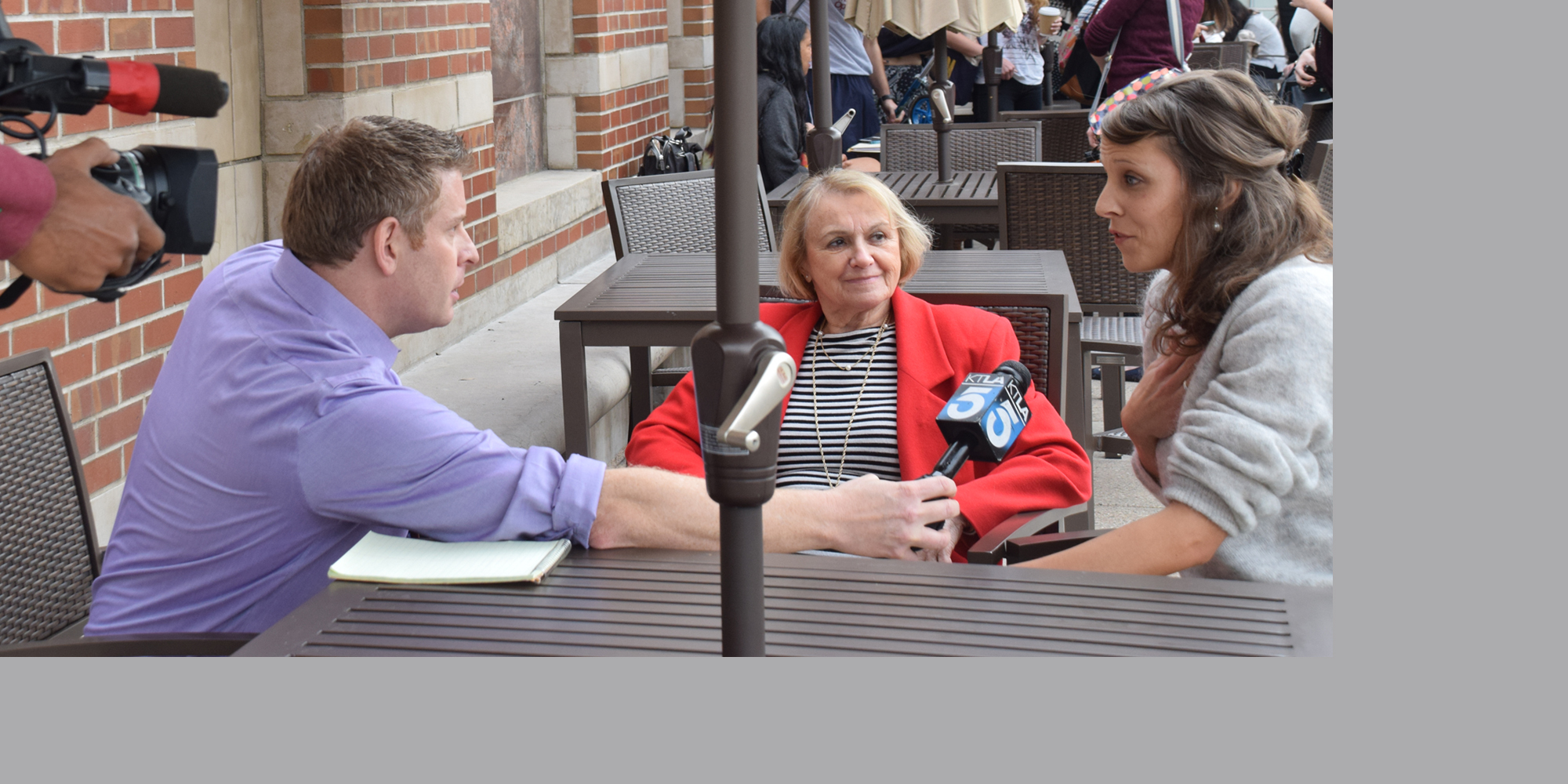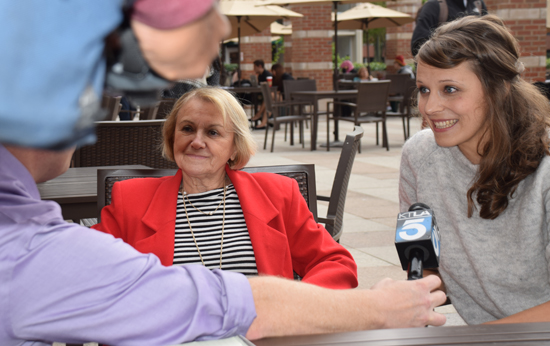 (KTLA's Dave Mecham interviews Paula and Olga at USC)
Paula Lebovics and Olga Burkhardt, a young German woman who watched Lebovics' testimony from USC Shoah Foundation while doing research for her graduate thesis, have been friends from opposite sides of the world for over a year. But earlier this month, people in Southern California and beyond heard their remarkable story for the first time through the local media.
Last summer, Burkhardt contacted USC Shoah Foundation publicist Josh Grossberg with a heartfelt message for Lebovics. Burkhardt explained that she had come across Lebovics' testimony on YouTube while doing research for her graduate thesis on Holocaust memories and couldn't stop watching. During the Holocaust, Lebovics had been the same age that Burkhardt's daughter is now. Burkhardt promised to raise her daughter in a way that would honor the survivors and victims of the Holocaust.
Grossberg helped Lebovics, who lives in Encinco, Calif., and Burkhardt meet via Skype and phone calls. They became fast friends and met in person for the first time in April at the annual March of the Living in Poland.
KTLA, Los Angeles Times and USC student publication Neon Tommy were on hand when Burkhardt visited Lebovics in Los Angeles for the first time this month. Her week-long visit was made possible by Jim Ring of Calabasas, who met the two women at March of the Living and offered to pay for Burkhardt to fly to Los Angeles.
Since the respective stories broke, messages of thanks have already come in from readers and viewers around the world who were inspired by Burkhardt's and Lebovics' compassion, friendship and strength.
In a letter to Los Angeles Times writer Nita Lelyveld, Larisa Gurnick wrote, "What I found very compelling is Olga's promise to raise her daughter to be a warm and compassionate human being.  I have three sons.  It occurred to me when they were young that the best way for me to make a difference in the world is to raise my sons to be good and caring human beings.  It was a simple realization, but a very powerful one, particularly in those moments when it's easy to feel helpless and a sense of despair about what's happening in the world and how the future might turn out for our children." Gurnick also offers to work with Burkhardt to help share her message with more people.
Lynn Krudo, from Israel, wrote that while reading the article, she "had so many tears [she] couldn't see the screen." Sardul Singh Minhas also said she couldn't stop crying and that her heart and emotions took over.
"I have a six-year old grandson," Minhas added. "I try envisioning him through the suffering that Paula Lebovics went through. I can fully understand why Olga Burkhardt cried, and cried! Thank you, Olga, for your humanity!"
In response to the KTLA story, one viewer wrote on Twitter that he was now watching Lebovics' testimony on YouTube.