Holocaust Survivor Roman Ferber Donates Book to USC Shoah Foundation
Tue, 01/06/2015 - 5:00pm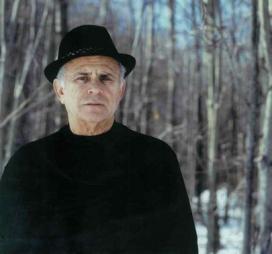 Andrew Ferber, son of Holocaust survivor Roman Ferber, visited USC Shoah Foundation to present the Institute with a copy of his father's book Journey of Ashes: A Boyhood in the Holocaust. The book is available on Amazon.
Roman gave testimony to USC Shoah Foundation's Visual History Archive in 1998. He was born in Poland in 1933 and spent time in the Krakow Ghetto as well as the Plaszow, Gross Rosen, Brinnlitz, and Auschwitz-Birkenau concentration camps. In Auschwitz, he took care of his younger cousin Wilús until the two were liberated on Jan. 27, 1945. He immigrated to New Jersey in 1949 at 16 years old and went on to hold many high-ranking positions in New York City government including Executive Director of Finance. He married his wife Maxine and they have three children and five grandchildren.
Journey of Ashes, written with author Anna Ray-Jones, is a novelized account of Roman's childhood during the Holocaust from his point of view.
Andrew said his father wanted to publish the book as a way to keep his story alive. In addition to giving his testimony to USC Shoah Foundation, Roman has also meticulously kept a collection of personal documents and photographs from the World War II era. Andrew said Roman has always lived by the mantra "Learn to forgive, never forget."
Like this article? Get our e-newsletter.
Be the first to learn about new articles and personal stories like the one you've just read.