Teaching with Testimony Graduate Teaches Course for Health Students at University of Debrecen
Fri, 01/16/2015 - 5:00pm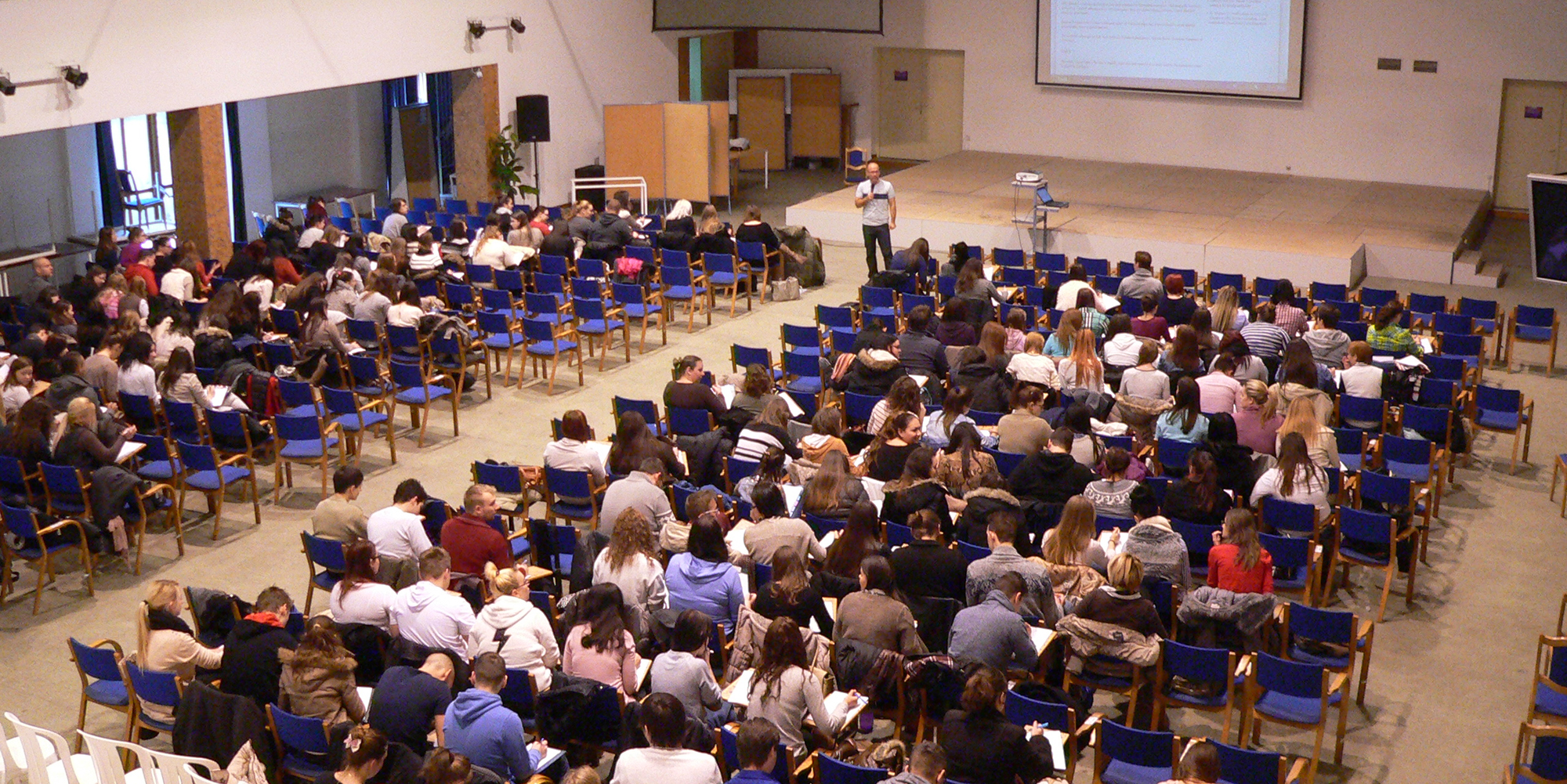 The Holocaust may not seem obviously relevant for Hungarian students studying for their master's in social work, nursing and other health-related topics. But a Teaching with Testimony in the 21st Century graduate is using testimony to teach just such a course, which last semester proved one of the most popular for students.
Dr. Gyorgy Jona (above) participated in the 2014 Teaching with Testimony in the 21st Century professional development program in Budapest. USC Shoah Foundation's flagship professional development initiative, Teaching with Testimony is a two-year program that incorporates workshops, mentoring, and community building to prepare secondary school educators to search for and utilize testimony from the Visual History Archive, as well as digital learning tools such as IWitness.
Teachers convene for an initial training session in which USC Shoah Foundation's local liaisons provide instruction in using the Visual History Archive, building lessons and activities around the testimonies, ethical video editing, and other topics. Participants pilot the testimony-based lessons they've created in their own classrooms and present them to a professional audience at their school or elsewhere over the next year, and then reunite to present their lessons to next year's cohort and receive feedback.
Jona created lessons to incorporate into a course he has taught for 11 years, "Hungarian Society I," which covers Hungarian social history from 1867 to the present day. It is a compulsory course for all master's students in the University of Debrecen's Department of Applied Social Science. Because Jews and other ethnic communities play key roles in Hungarian history, and the course pays special attention to the Holocaust and World War II, he wanted to incorporate testimony from the Visual History Archive into the course.
Jona said his students "adored" watching testimony. They said testimony made it easy to learn new things about the Holocaust and it illustrated Hungarian society of the past.
"The Shoah can be demonstrated as a real and heart-breaking story by the testimonies, and it is not only a curriculum," Jona said. "I guess this is the main reason why the course was so successful."
The course was so well-attended that Jona is now planning a smaller elective course this spring that is specifically focused on working with testimony.
Like this article? Get our e-newsletter.
Be the first to learn about new articles and personal stories like the one you've just read.