USC Shoah Foundation and the Center for Initiatives in Jewish Education Partnering on New Holocaust Studies Program for Diverse Religious Curricula
Thu, 02/26/2015 - 5:00pm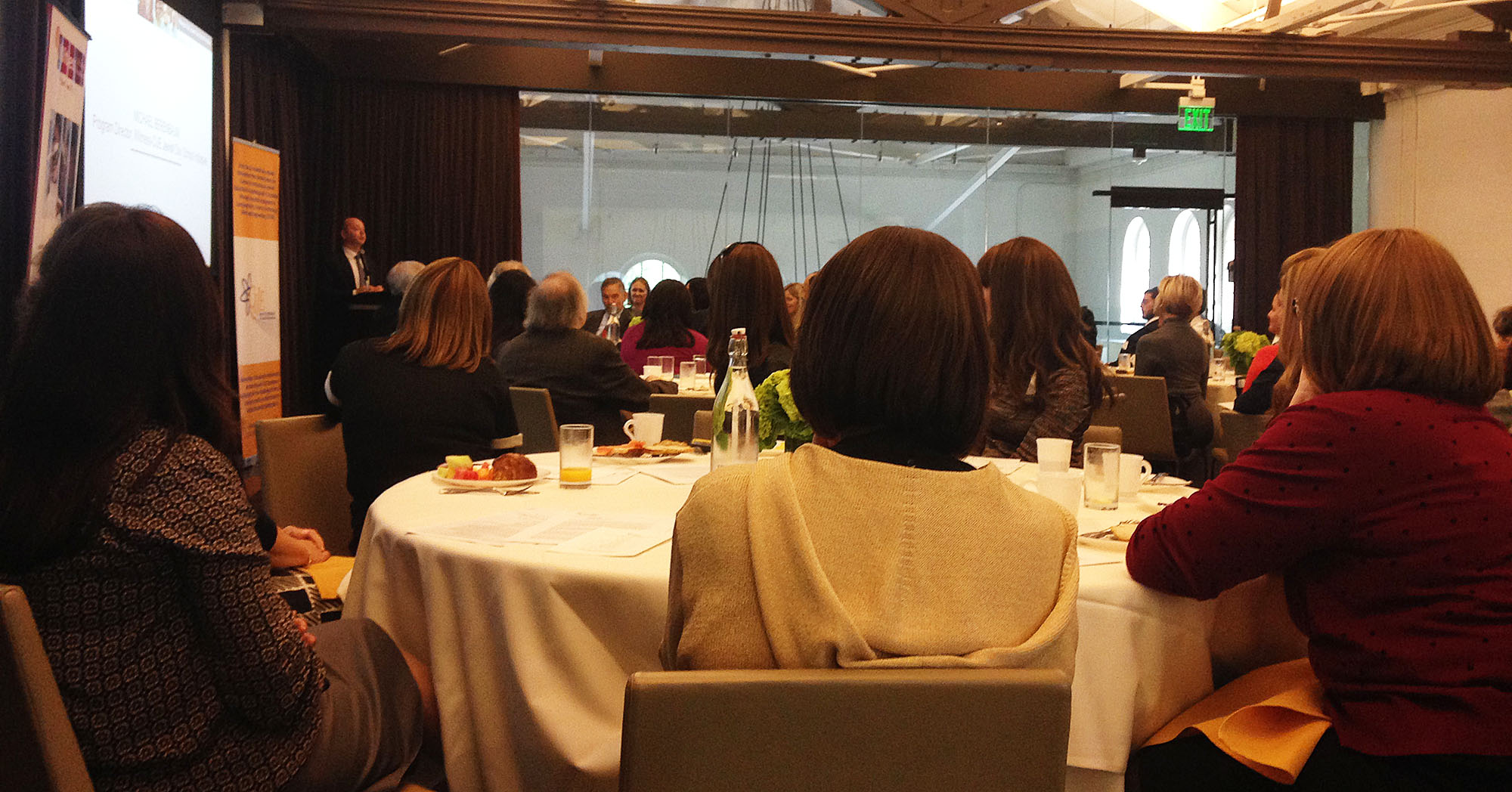 USC Shoah Foundation - The Institute for Visual History and Education and the Center for Initiatives in Jewish Education (CIJE) are announcing a new partnership that will help bring the Institute's IWitness educational program to Jewish day schools.
The IWitness CIJE Jewish day school initiative is a four-year project to identify and develop resources, activities and pathways into IWitness that will be appropriate and effective for teaching the Holocaust and other topics at Jewish day schools of all denominations.  In addition, the project will develop new activities for CIJE schools and bring additional historical databases into IWitness that will be available for all audiences.
The Center for Initiatives in Jewish Education (CIJE) strengthens and enriches education in U.S., Jewish schools across the denominational spectrum, educating a generation for innovation, instilling critical thinking, creativity and problem solving skills. CIJE currently provides funding for programs at 150 beneficiary schools nationwide including advanced technology, engaging curricula, teacher training and vital support in Science, Technology, Engineering and Math (STEM) subjects.
CIJE is currently identifying specific pathways to current IWitness activities and resources best suited to using testimony to teach Holocaust education. CIJE will also develop additional activities using the new historical databases integrated into IWitness as part of this project. CIJE will also provide teacher professional development workshops around the country to facilitate use of IWitness at CIJE schools.
CIJE is initially investing $700,000 to implement the project and will raise additional support. The Claims Conference is also providing a $75,000 grant for the project.
Dr. Michael Berenbaum is spearheading the effort.  He is an American scholar, professor, rabbi, writer and filmmaker who specializes in the study of the memorialization of the Holocaust.  He is currently director of Sigi Ziering Institute, professor of Jewish Studies at American Jewish University, and former executive director of USC Shoah Foundation. Dr. Berenbaum was also project director in charge of the creation of the United States Holocaust Memorial Museum and served as deputy director of the President's Commission on the Holocaust.
The partnership was officially launched Thursday, Feb. 26, with a reception and presentation at USC. In addition to remarks by Berenbaum, CIJE President Jason Cury, and CIJE board member Rabbi Lyle Weisman, CIJE program associate Chana Gelb demonstrated a brand-new IWitness activity, "The Possibility of Prayer."
The activity is intended for Jewish day school students and features Holocaust survivors describing memories they have of praying or witnessing others praying before and during the Holocaust. Students are asked to think about prayer in their own lives and edit video essays responding to testimony clips about prayer that they find in IWitness.
Cury said he and CIJE hope that IWitness bridges the gap between today's young people and former generations, and introduces them to history they might not be aware of. "We believe that this program will be revolutionary in its scope and its value to the students," he said.
Berenbaum said IWitness allows Jewish day schools to bridge secular and religious curriculum, by combining digital literacy, history and avenues for religious teaching. With IWitness an integral part of their programs, he envisions day schools becoming "laboratories of creativity."
He added that testimony extends the lives of survivors and allows current generations to encounter the survivors' "lived experiences" on an ongoing basis. It is especially important for students to watch testimonies and see the positive ways survivors have responded to the suffering they experienced during the Holocaust.
"They have given testimony to deepen our commitment and our sense of obligation to add to the world a measure of decency, responsibility and dignity, if we engage our students with this material," Berenbaum said. "We're doing something profoundly Jewish and also universal."
Beth Meyerowitz, USC Vice Provost for Faculty Affairs, said the partnership between USC Shoah Foundation and CIJE fulfills USC President C. L. Max Nikias's vision when he helped bring the Institute to USC in 2006: to ensure that future generations will learn the lessons of the Holocaust from the people who survived it.
"Together, we will create pathways for students from the CIJE network and beyond to connect to their Jewish heritage," Meyerowitz said.
"We are grateful that CIJE is becoming a partner to enable new ways of working with our content for Jewish day schools," said Dr. Stephen D. Smith, executive director of the USC Shoah Foundation. "This is an important contribution to Jewish education and an important contribution to the life of the Visual History Archive."
Like this article? Get our e-newsletter.
Be the first to learn about new articles and personal stories like the one you've just read.