Comcast 2015: "Notes of Survival"
Fri, 04/17/2015 - 5:00pm
"Notes of Survival" provides a powerful introduction to the rest of the content in Days of Remembrance: PastFORWARD.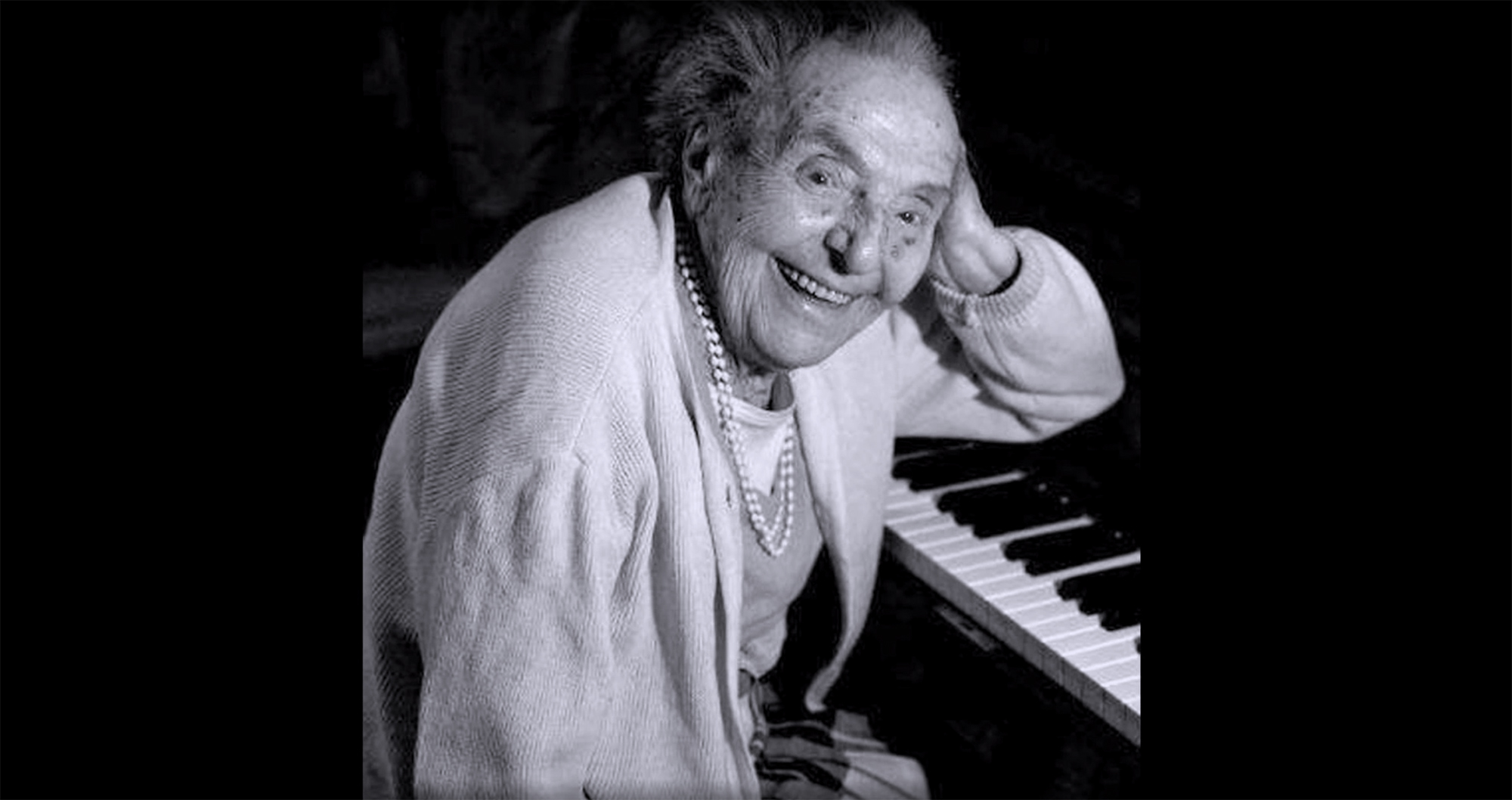 USC Shoah Foundation is currently in the second year of Days of Remembrance: PastFORWARD, a five-year partnership with Comcast to provide USC Shoah Foundation content to Comcast Xfinity customers On Demand, through the Xfinity TV Go app and online, in conjunction with the U.S. National Days of Remembrance, a commemoration of the Holocaust held every spring. Each year, the series is themed with a feature film anchoring the program offerings. This year, it is The Pianist, directed by Roman Polanski, with "music" as the overall theme of the broadcast. Content will be available April 15-May 1, 2015.
The "Comcast 2015" series will introduce each film that is included in this year's Comcast broadcast.
Notes of Survival provides a powerful introduction to the rest of the content in Days of Remembrance: PastFORWARD.
The short compilation video introduces some of the Holocaust survivors whose testimonies are featured throughout the broadcast. These survivors all had some connection to music during the Holocaust and perform in their testimonies.
Alice Herz-Sommer is a world-renowned pianist and was the oldest Holocaust survivor until her death in February 2014. In Notes of Survival, she explains how music and other arts were a kind of food for the soul in the concentration camps and ghettos: "They didn't die because they got this food – not bread or water, but this food."
Klara Benjamin-Belkin, a survivor of Bergen-Belsen, plays Bach's Cello Suite No. 1 in G Major and says music "kept us human beings" in the camp. Louis Bannet played trumpet and violin Auschwitz symphony – he remembers a fellow prisoner saying to him, "Louis, you play for your life."
People didn't just play classical instruments. Efraim Lieberfreund plays the harmonica, which he bought with pocket money from grandmother, and Chaim Goldberger and Judith Goldstein sing. Goldstein sings a song in English that she wrote about the Holocaust years later, which ends with the lyric, "We will survive."
"And I did," she concludes, with a smile.
Days of Remembrance: PastFORWARD is made possible with funding from Independence Blue Cross.