Comcast 2015: "Music Saved My Life"
Fri, 05/01/2015 - 5:00pm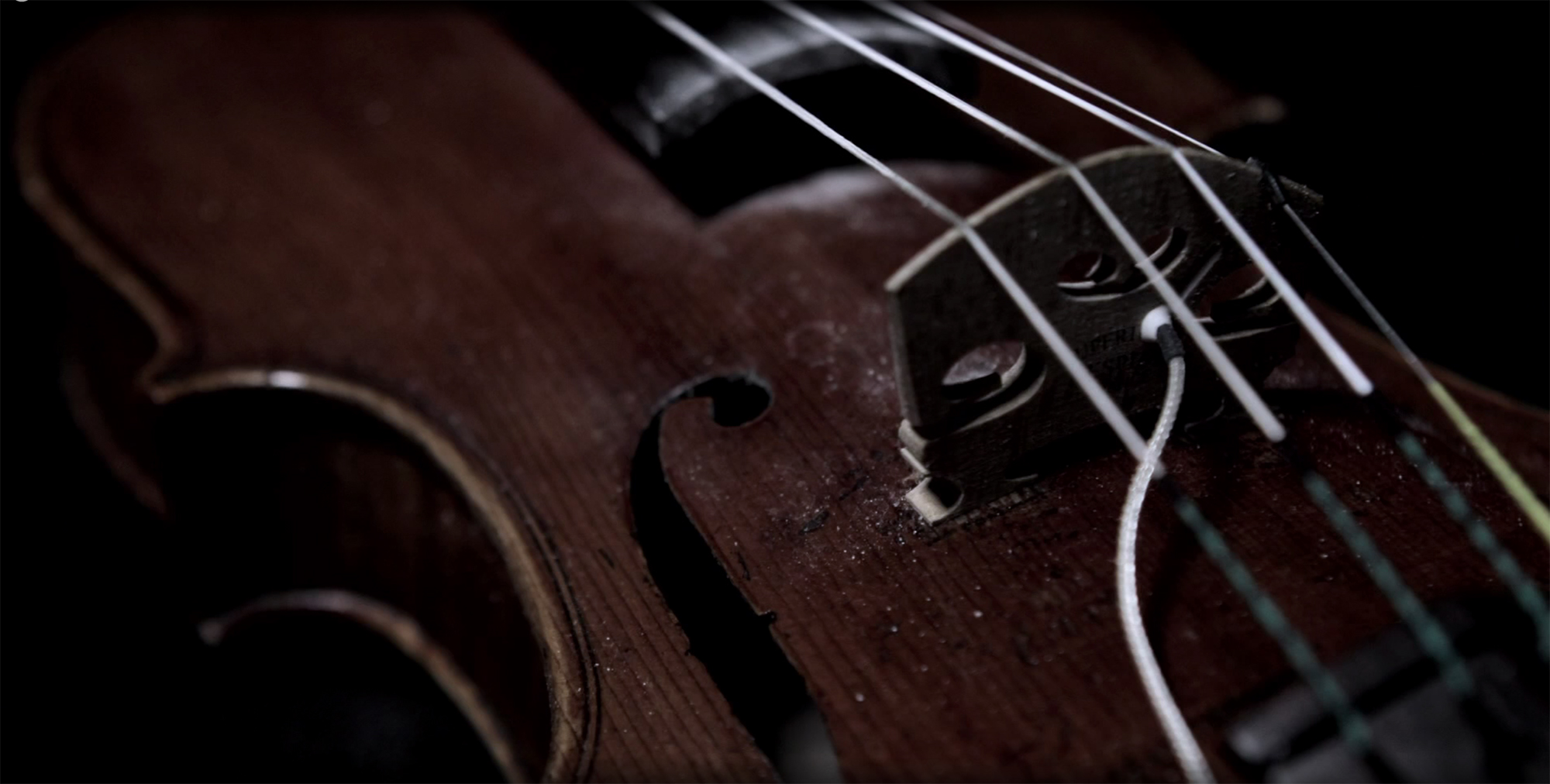 USC Shoah Foundation is currently in the second year of Days of Remembrance: PastFORWARD, a five-year partnership with Comcast to provide USC Shoah Foundation content to Comcast Xfinity customers On Demand, through the Xfinity TV Go app and online, in conjunction with the U.S. National Days of Remembrance, a commemoration of the Holocaust held every spring. Each year, the series is themed with a feature film anchoring the program offerings. This year, it is The Pianist, directed by Roman Polanski, with "music" as the overall theme of the broadcast. Content will be available April 15-June 1, 2015.
Three Holocaust survivors describe incredible stories of how music quite literally saved their lives in the Days of Remembrance film Music Saved My Life.
Shony Braun, a violinist since the age of five, found himself in the middle of a sadistic game while he was imprisoned in Dachau when an SS officer told his barrack that anyone who could play a violin to his liking would get food and water. Braun and two other men jumped at the chance, but the SS commanders had a kapo kill the other two men when they weren't satisfied with their playing. Braun was certain he would be killed too, and when his turn came couldn't play a single note, until suddenly he began to play "The Blue Danube Waltz" – for the first time in his life. The SS liked the song and not only did not kill him, but gave him food as promised.
Henry Rosmarin had a similar experience when a commander at Dyhenfurth concentration camp ordered him to play Schubert's "Serenade" on his harmonica. Rosmarin was a skilled musician, but was terrified because Schubert is very difficult to play. However, he pleased the commander and was from then on allowed to work in the kitchen so he could play during the guards' dinner.
Finally, Kurt Messerschmidt discovered the power of singing at Golleschau, a sub-camp of Auschwitz III. There, he was working the night shift in a rock quarry and had a habit of humming or singing to himself while he worked. He noticed that the kapo, who was a career criminal and a brutal man, would stop and listen to him singing whenever he went by. One day, the kapo told everyone to stop working, gather around a small fire for warmth, and listen to Messerschmidt sing. Messerschmidt led everyone in a Yiddish folk song, which, he says, gave everyone a lift and kept the kapo at peace.
And to what do these three men attribute their incredible stories of survival?
"It's a miracle," Braun says. "That's the only way."
Like this article? Get our e-newsletter.
Be the first to learn about new articles and personal stories like the one you've just read.