USC Shoah Foundation Digitizes Testimonies from Florida Holocaust Museum
Fri, 06/12/2015 - 5:00pm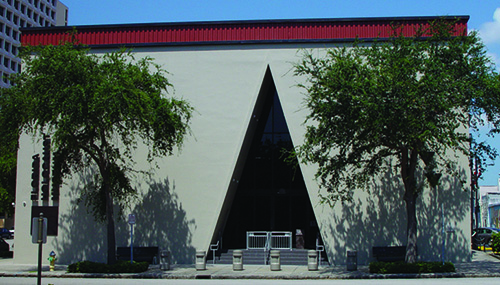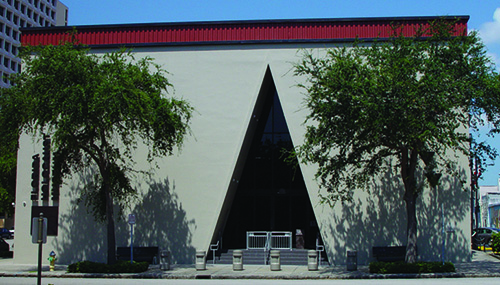 Florida Holocaust Museum has joined the Preserving the Legacy initiative. USC Shoah Foundation ITS staff are currently digitizing FHM's collection of 207 Holocaust survivor testimonies.
Under its Preserving the Legacy program, USC Shoah Foundation is committed to expanding its Visual History Archive and becoming a digital repository for other audiovisual Holocaust survivor and witness testimonies.  Through this initiative, and through similar efforts with other institutions, thousands of survivor histories can be made available to the public for educational use, honoring the survivors and witnesses who have offered their testimonies.
At this time, USC Shoah Foundation is only digitizing FHM's collection. For each video, USC Shoah Foundation creates derivatives including two Motion JPEG2000 files for preservation, two MPEG2 files for TV quality access, in addition to smaller derivatives, currently including html5 copies for computer/Internet access. A digital copy of all testimonies on hard drives is provided to the museum for their use.
As each copy is made, a digital footprint is taken. This footprint, also known as SHA value, is used to make sure that the file is accurately copied from one system to another, and can be used to verify accuracy in bits from the original version used to make the digital files. The digital files are then stored on tape in USC Shoah Foundation's preservation robot, and its systems also keep duplicates online of every file (called mirror files).
FHM's testimonies average a length of one hour and 43 minutes each. The collection is made up of 441 pieces of recorded audiovisual media in a wide variety of formats including Betacam SP, Umatic, VHS, SVHS, DVD, DVCAM, Mini-DV and audiocassette. One of the earliest interviews took place in Sarasota, Florida, in October 1985. One of the more recent interviews in the collection was recorded in April 2013.
Erin Blankenship, FHM's curator of exhibitions and collections, said the interview process was actually modeled on USC Shoah Foundation's own method, in which interviewees discuss their lives before, during and after the Holocaust.
Much like the Holocaust Museum Houston collection, which is currently being digitized and integrated into the Visual History Archive, FHM's testimonies offer a regional perspective on the Holocaust. Most of the interviewees immigrated to Florida after the war or retired there, and it was FHM's first priority to record their stories.
Blankenship said USC Shoah Foundation's expertise in preserving testimonies of genocide survivors was a huge draw when the museum was deciding which company to partner with to digitize their collection.
"The Institute is such a leader, not only for the technology but also using the content with IWitness," Blankenship said. FHM uses IWitness in its educational resources and hosts IWitness educator workshops.
Like this article? Get our e-newsletter.
Be the first to learn about new articles and personal stories like the one you've just read.