Workshop at University of Michigan-Flint to Delve Into Holocaust and Rwandan Testimonies in Research and Education
Tue, 06/30/2015 - 5:00pm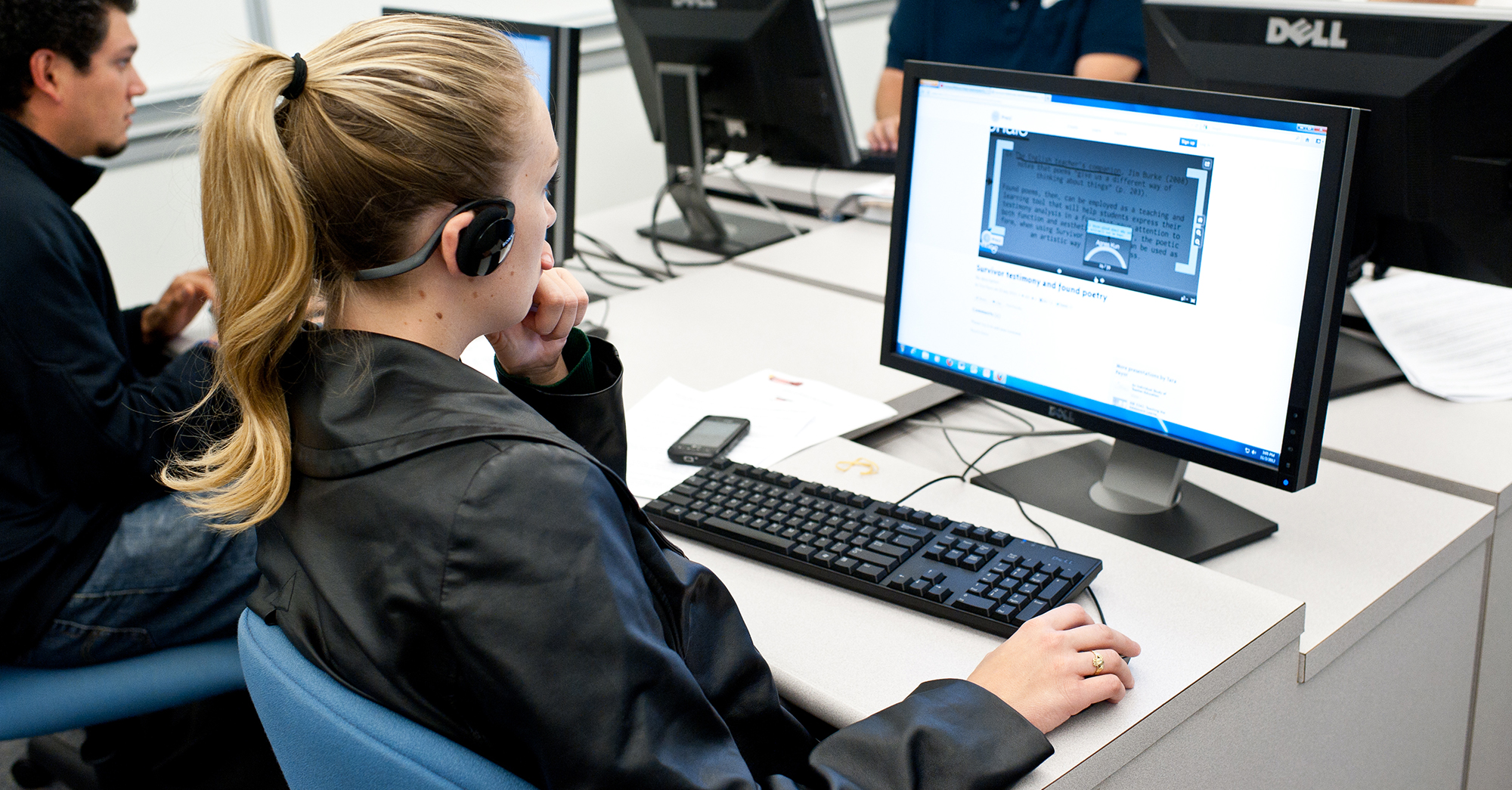 Scholars and educators in Michigan have a unique opportunity to spend five days studying and exploring the Visual History Archive, guided by USC Shoah Foundation staff, experts and genocide survivors themselves.
University of Michigan-Flint is hosting the "Summer Workshop on Holocaust and Rwandan Testimonies" Jul. 13-17, 2015, in UM Flint's Frances Willson Thompson Library. It is geared toward graduate students as well as high school and college teachers; throughout the workshop, the two groups will periodically break out into separate sessions focusing on their own use of the Visual History Archive.
The workshop is designed to teach participants how to utilize testimonies in IWitness and the Visual History Archive in their research and teaching. 
The first full day of the workshop will be dedicated to learning how to use testimony. Douglas Ballman, manager of external relations for the online archive at USC Shoah Foundation, and Kenneth Waltzer, director of Jewish studies at Michigan State University, will provide introductions to the Visual History Archive and the basics of using testimony. The academic researchers will then start exploring the VHA in hands-on tutorials while the educators learn about IWitness from Claudia Wiedeman, USC Shoah Foundation educational program designer.
The second day will begin with a presentation about African genocide testimony by Professor Dauda Abubakar from the UM Flint departments of Africana Studies and Political Science. After the participants spend time working on their individual research and classroom projects, Laura Apol, professor of teacher education at Michigan State University, will give a talk titled "Writing Narratives to Tell the Story, Writing Narratives for Healing." She will also recount her years working at a writing workshop for child survivors of the Rwandan Genocide.
The final full day of the workshop will feature talks with Holocaust survivor Irene Butter and discussions with Rwandan Tutsi Genocide survivors Marie-Jolie Rwigema and Solange Unwali and Henry Greenspan, professor of psychology at University of Michigan, about listening to genocide survivors.
USC Shoah Foundation has a long history in Michigan, as the University of Michigan at Ann Arbor and Flint became the first Visual History Archive full access site after USC in 2004. The workshop also comes just two months before the 2015 Ambassadors for Humanity Gala, which will be held at The Henry Ford museum in Detroit honoring William Clay Ford, Jr., chairman of Ford Motor Company. The company was the sponsor of the 1997 NBC broadcast of Schindler's List, the film that inspired the establishment of the Institute. 
Like this article? Get our e-newsletter.
Be the first to learn about new articles and personal stories like the one you've just read.