New "Flavor Files" Will Lower Costs and Expand Access to Visual History Archive
Thu, 07/16/2015 - 5:00pm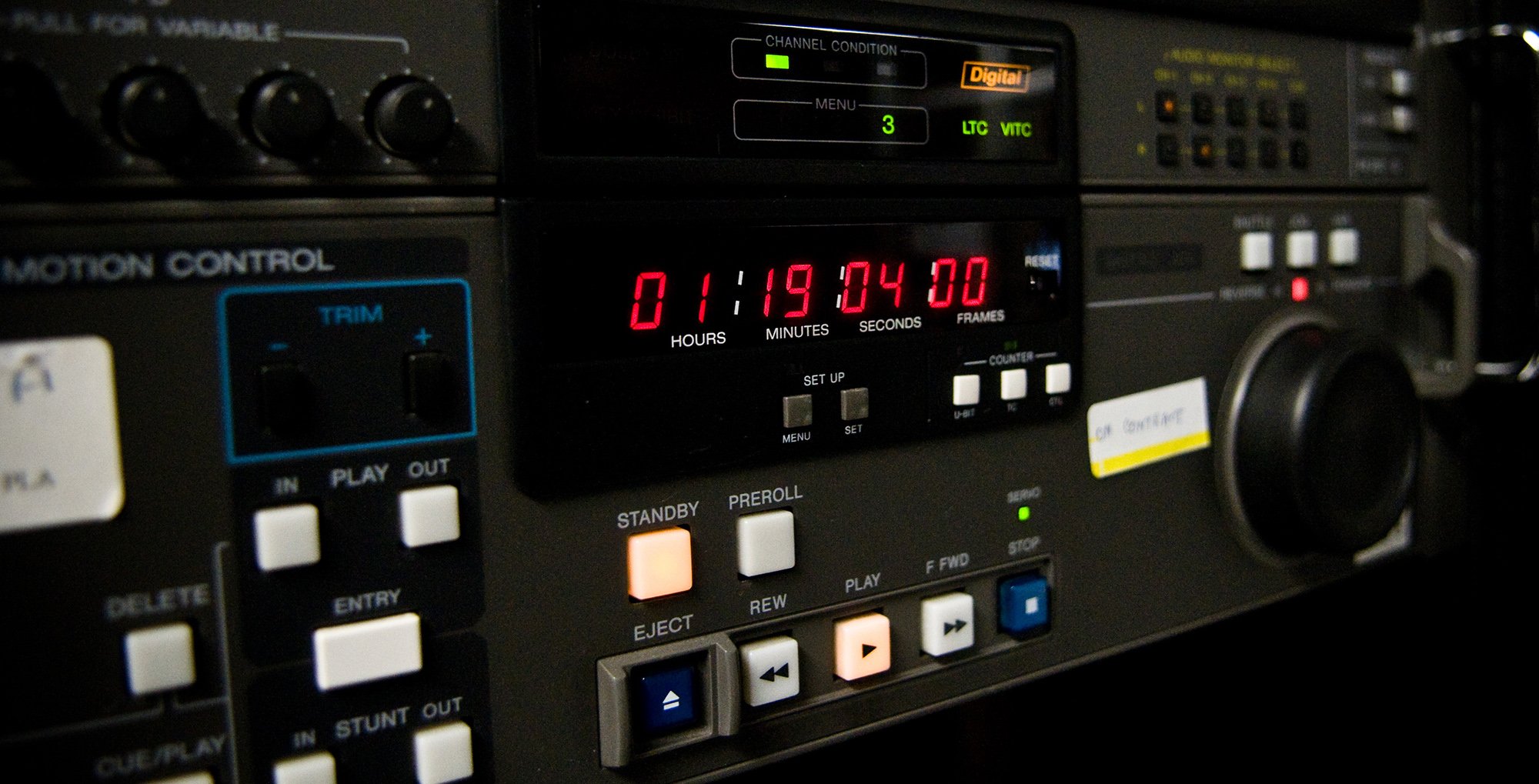 USC Shoah Foundation's ITS department is one month into a yearlong project that will ultimately change the way universities access the Visual History Archive.
The project is to ingest over 720,000 "flavor files" into Kaltura, the video player on which visitors to the Visual History Archive watch testimonies. For each of the 240,000 tapes that make up the 54,000 testimonies in the archive, ITS staff are creating three flavor files. These flavors each represent a different bit rate – 464 kilobytes, 864 KB, and 1628 KB – that Kaltura will use when a viewer is watching a video on a smartphone, iPad/tablet, or computer, respectively. Kaltura will deliver the video to the user in the appropriate flavor automatically based on the screen size of the device they are using.
USC Shoah Foundation CTO Sam Gustman said this will allow USC Shoah Foundation to abandon the use of local caches (data storage) at universities. Instead, universities who subscribe to the Visual History Archive will be able to use the regular Internet instead of Internet2 (the separate, faster internet used by universities) to stream the testimonies in the VHA. 
With the new system, any university with a good Internet connection will be able to subscribe to the archive at a much lower cost. Also, ITS will be able to put captioning on any testimony in the archive.
The project began on June 15. The tapes will be ingested into Kaltura in batches of 6,000 (18,000 flavor files) so as not to exceed the Kaltura FTP folder capacity. The three flavor files per tape take about one minute to ingest.
ITS staff expect to complete the project in April 2016.
Like this article? Get our e-newsletter.
Be the first to learn about new articles and personal stories like the one you've just read.