"Past is Present" in Action: Ruth Hernandez
Thu, 07/23/2015 - 5:00pm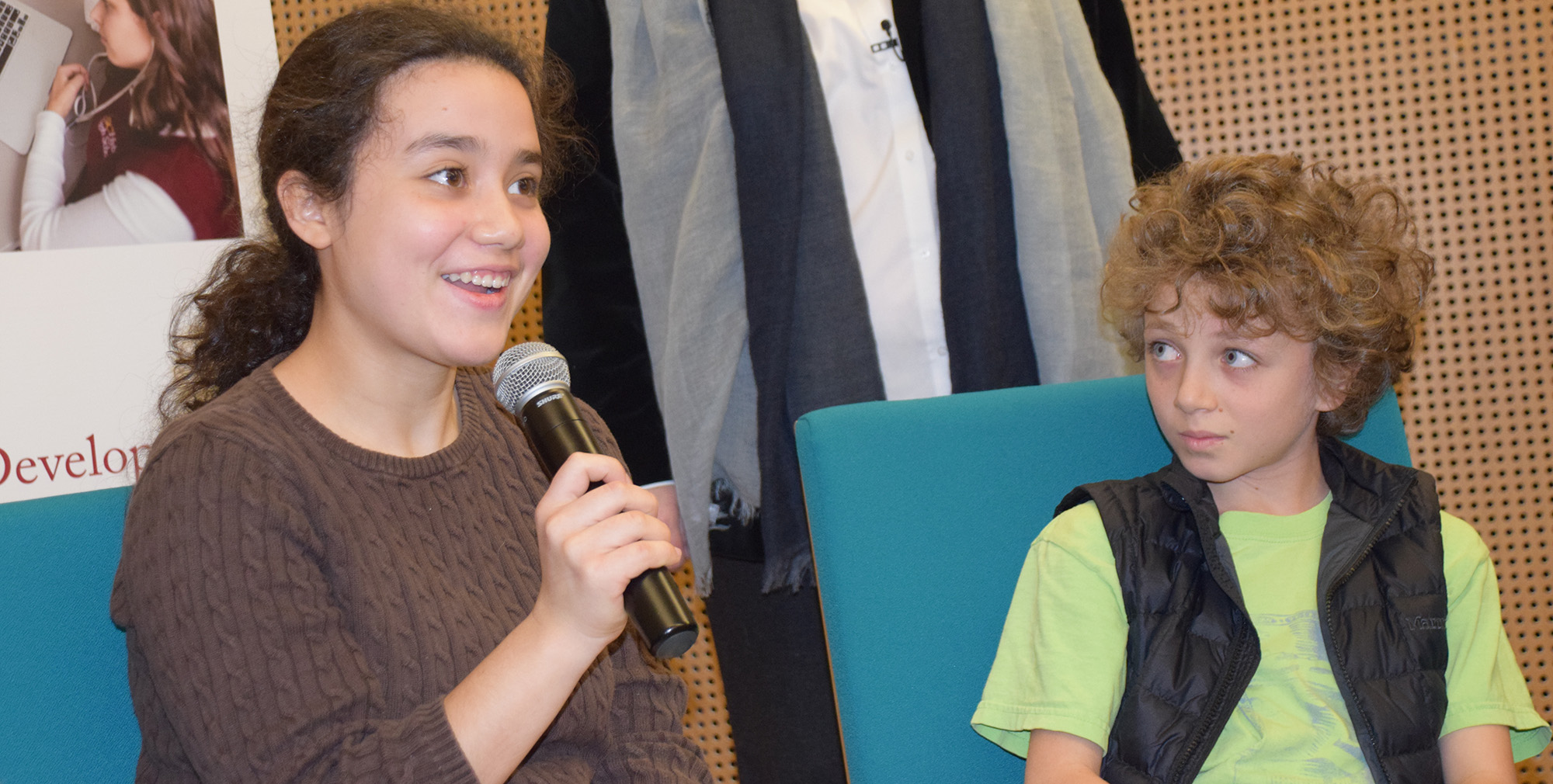 This year-long series will catch up with teachers, students and staff who participated in the Auschwitz: The Past is Present professional development program led by USC Shoah Foundation and Discovery Education to commemorate the 70th anniversary of the liberation of Auschwitz. The program brought 25 teachers from around the world to Warsaw and Krakow from Jan. 23-28, 2015, where they toured museums and historical sites, learned how to incorporate testimony into their teaching, and attended the official commemoration at Auschwitz-Birkenau State Museum. In "Past is Present" in Action, the participants reflect on the program and share how it has influenced their work.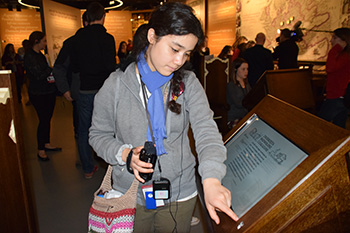 After winning the IWitness Video Challenge, attending the Ambassadors for Humanity gala and meeting President Obama last spring, Ruth Hernandez's time with USC Shoah Foundation still wasn't over.
The 10th grader from Esperanza Academy in Philadelphia was chosen to travel to Poland on the Auschwitz: The Past is Present program as one of 13 USC Shoah Foundation Junior Interns. These middle- and high school students worked with the teachers on the program to help them learn how to use testimony in the classroom, and also spent time doing their own activities, such as touring Auschwitz, the Jewish Cemetery and the Museum of the History of Polish Jews, in order to learn how important it is that their generation continues to remember the Holocaust.
Though the Junior Interns spent several months preparing for the trip by meeting in person and via Skype to watch testimony in IWitness and learn about the places they would be visiting, Hernandez said she was nervous about leaving her home and family for a week to go to Poland. But once she adjusted to the time change and her accommodations (she was excited about the snacks in the hotel), Hernandez was able to delve into the unique experiences that awaited her.
She was especially excited to meet survivors, including one who was born in Auschwitz and others who spoke only Hebrew because they lived in Israel. The Junior Interns also became close to survivor Paula Lebovics, who met with them in Los Angeles and was a familiar face throughout the trip.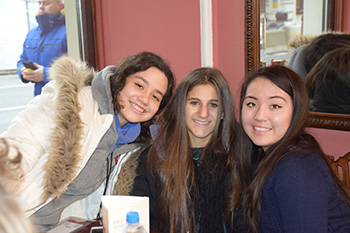 "It was just amazing to hug these people that have tremendous story to tell. It sort of made me think that we all have a story that we would never figure out by just looking at our faces," Hernandez said. "We have to take time to listen."
The tour of Auschwitz was also memorable, she said, because she was walking in the same places where so many others had walked in the past. The history was so much more impactful when she was able to hear stories and see real-life places where the Holocaust happened.
By the end of the trip, she didn't want to leave all her experiences and the new friends she had made behind. Back home in Philadelphia, she has spoken about the trip at a synagogue and in her history class. She said she was excited to talk about her experiences to her class because she wanted her classmates to be as impacted as she was.
Looking back on how she has been affected by the trip to Poland, Hernandez said her knowledge of history has deepened beyond just facts. She and the other Junior Interns realized that these events really did happen and that it could happen again – but they have the power to prevent it.
"When I came home I looked around and there are still so many injustices. So the question that I asked myself and still do is 'what can I do?'" Hernandez said. "In the journey ahead of me I want to someway help those who really are in need and who are often times ignored."
Like this article? Get our e-newsletter.
Be the first to learn about new articles and personal stories like the one you've just read.