USC Shoah Foundation Condemns Rise of Anti-Semitism on College Campuses
Mon, 08/03/2015 - 4:08pm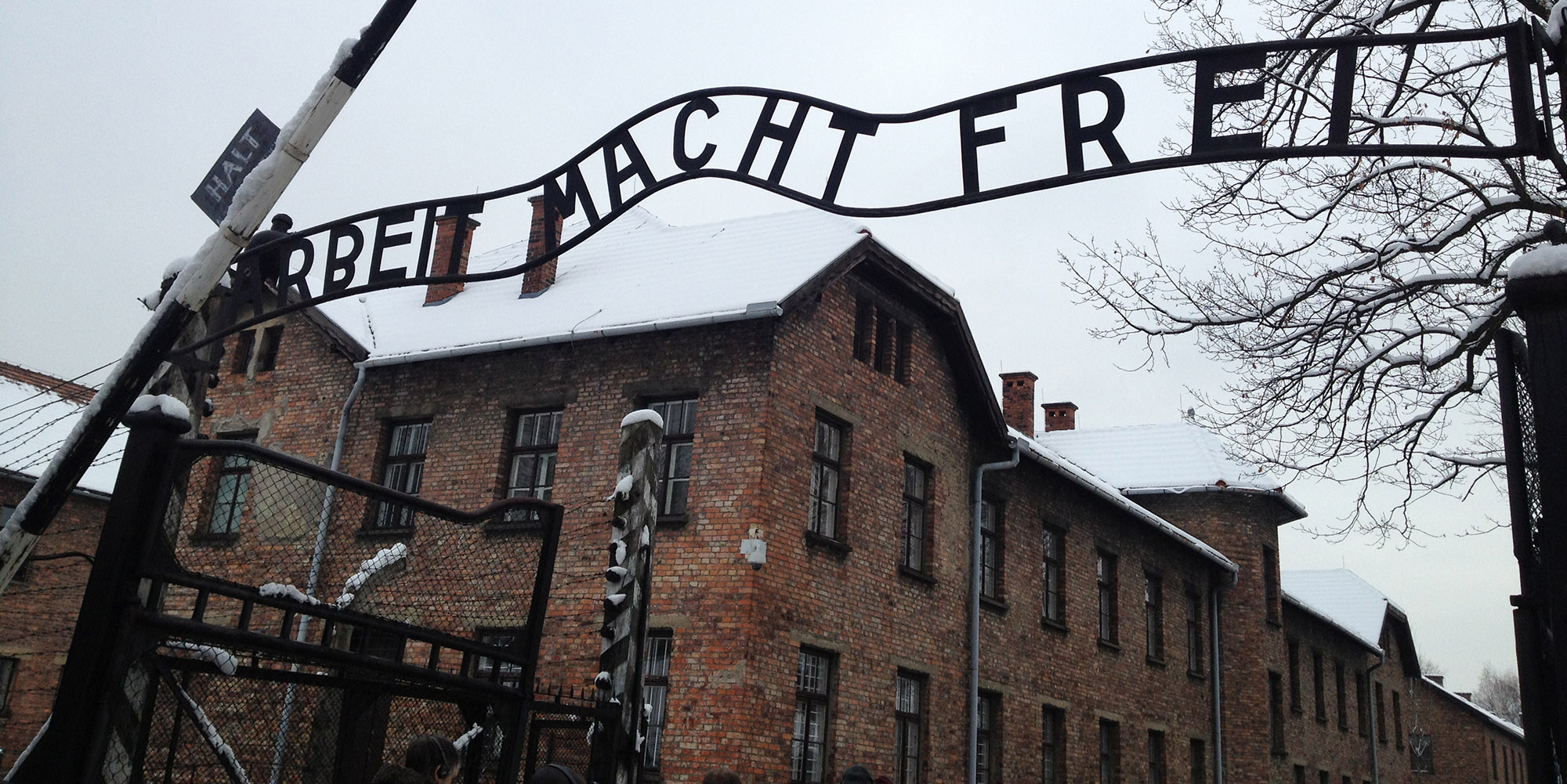 In light of the deplorable anti-Semitic incident at Ohio State University, and other campuses in recent months, USC Shoah Foundation is working to develop programs that will combat the troubling rise in anti-Semitism at colleges across the United States.
USC Shoah Foundation's Board of Councilors has founded a Committee on Anti-Semitism to create a comprehensive and effective educational plan to address anti-Semitism by way of the Institute's educational programs and resources. The committee will also work with leaders at the University of Southern California to collaborate on initiatives to address the rise of anti-Semitic incidents on college campuses.
The Institute strongly condemns the actions of the Ohio State University marching band, which are the latest in a long line of anti-Semitic incidents reported on college campuses this year. The band is alleged to have maintained a parody songbook for members featuring a song mocking Jews being murdered in concentration camps (as well as songs that are homophobic and sexist).
In February, members of the UCLA student government questioned whether a Jewish student could be eligible for a position on the judicial panel because she might be biased toward Israel. In the first half of 2015 alone, swastikas were painted at UC Davis, Yale University, Northeastern University, Stanford University, SUNY Purchase and John Jay College of Criminal Justice.
"Every anti-Semitic act comes from hatred, and in places of higher learning, hatred must not find fertile soil to grow," said USC Shoah Foundation Executive Director Stephen Smith. "Our work with students is based on the testimony of those who survived some of humanity's most horrific manifestations of violent hatred – the Holocaust, as well as genocides in Armenia, Cambodia and Rwanda, and the Nanjing Massacre. Through testimony- based learning, students gain insight into themselves and their place in the larger world and develop commitment to participate in building civil society. If Ohio State or any other campus shares this aspiration, we stand ready to work with them."
Joel Citron, USC Shoah Foundation board member who is heading the Committee on Anti-Semitism, said it is "sad and deeply disturbing" to see virulent anti-Semitism in places of higher learning, where we expect the values of our society to be developed and exemplified.
"Every campus community must continuously reinforce those values and be vigilant against hate-based thinking and actions," Citron said. "The testimonies of 53,000 Holocaust survivors and witnesses in USC Shoah Foundation's Visual History Archive and the interactive resources of our secondary-school educational website IWitness help fight the age-old and deadly threat of anti-Semitism in all its ancient and modern forms.  The Visual History Archive is available at more than 50 universities around the world, and we encourage Ohio State University to counter the horrible legacy of these anti-Semitic and deeply discriminatory acts with the kind of resources that combat anti-Semitism and other hate-based beliefs and attitudes.  The USC Shoah Foundation Committee on Anti-Semitism is dedicated to developing guidelines and tools that will help campus administrators and student governments understand their roles and responsibilities more clearly."
Like this article? Get our e-newsletter.
Be the first to learn about new articles and personal stories like the one you've just read.