"Facing History and Ourselves" Training Includes IWitness Workshop
Mon, 08/17/2015 - 5:00pm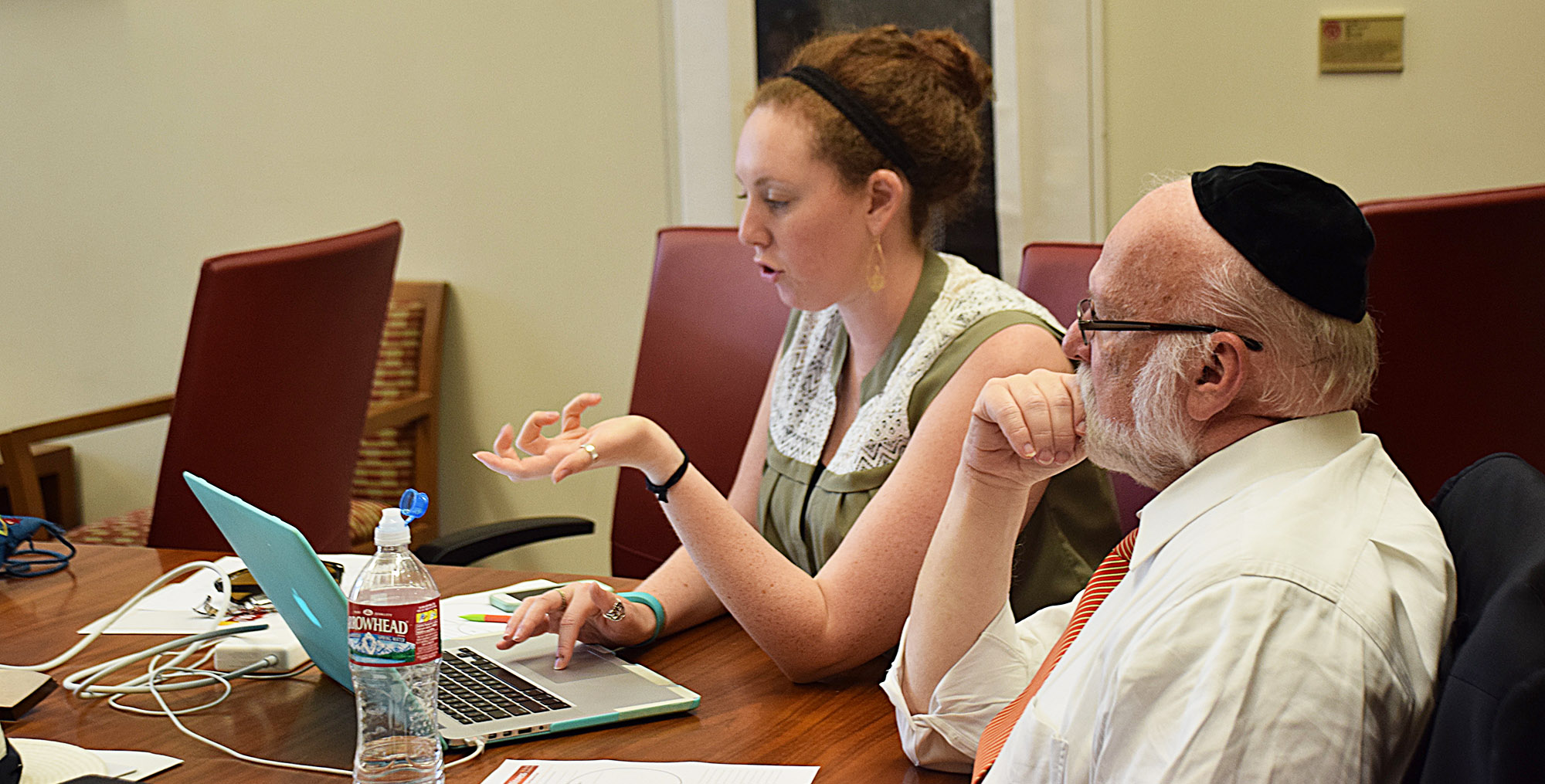 Teachers participating in Facing History and Ourselves's "Holocaust and Human Behavior" seminar spent a day at USC last week learning how to use IWitness to teach about the Holocaust, genocide, tolerance and other topics.
Facing History and Ourselves is an international educational and professional development organization whose mission is to engage students of diverse backgrounds in an examination of racism, prejudice, and antisemitism in order to promote the development of a more humane and informed citizenry.
"Holocaust and Human Behavior" is Facing History and Ourselves's professional development program and teacher's resource guide that examines the range of choices that led to the failure of democracy in Germany and ultimately to the persecution of millions of Jews and other targeted groups.
Educators discover interdisciplinary teaching strategies and classroom activities that reinforce historical and literacy skills and investigate the complexities of human behavior, judgment, memory, and how we as individuals and members of groups can make a difference today.
The week-long seminar in Los Angeles was geared toward educators in Jewish settings, such as Jewish day schools.
On Thursday, Aug. 13, the group of 20 educators spent the day at USC to learn about USC Shoah Foundation and IWitness. They toured the technology facility that preserves the 52,000 testimonies of the Visual History Archive and then attended an IWitness workshop, led by Oregon high school teacher and 2015 IWitness Teaching Fellow Rob Hadley. Hadley introduced them to all the features of IWitness, including assigning and constructing activities, searching for clips and incorporating IWitness into their curriculum.
Like this article? Get our e-newsletter.
Be the first to learn about new articles and personal stories like the one you've just read.